Description

BASIC PISTOL SAFETY COURSE FOR NY PISTOL PERMIT. $175 per person.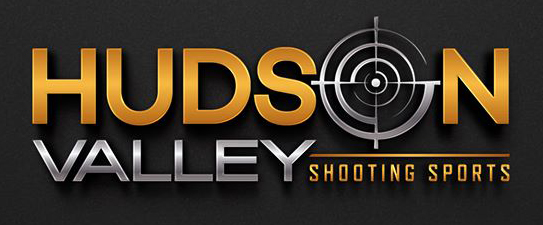 Hudson Valley Shooting Sports / Paladin Center

39 Seminary Hill Rd, Carmel Hamlet, NY 10512
THURSDAY MARCH 5, 2020 - 5:30pm to 10:00pm

PLEASE NOTE There is a $75 DEPOSIT upon registration.
Balance of $100 due on the day of the class - CASH ONLY!
The required course to obtain your New York State Pistol Permit in many New York counties.
Get started on your pistol permit with professional, experienced instructors. Class, pistol recommendations, accessory selection & application assistance all included. $75.00 DEPOSIT via pre-registration.
Balance of $100 DUE AT CLASS IN CASH.

Westchester, Putnam, Rockland, Dutchess County residents welcome! We provide the applications for Westchester residents.
The Basic Pistol Safety Course is required in many New York Counties in order to apply for your pistol permit:
Albany
Broome (to upgrade to full)
Cayuga
Chenango
Columbia
Cortland
Erie
Genesee
Greene
Herkimer
Jefferson
Lewis
Madison
Niagara
Oneida
Onondaga
Orleans
Oswego
Putnam
Rensselaer
Rockland
Schenectady
Schoharie
Steuben
Sullivan
Ulster
Warren
Westchester
Basic Pistol Safety Certification:
All instructors are NRA certified. This course deals primarily with the two types of pistols in most common use today: the revolver and the semi automatic.

Certification includes:

Functions of the Revolver and Semi Auto
Firearm safety
Learning about different types of ammunition
Different types of ammunition malfunctions
Learn the fundamentals of shooting
Learning how to load and unload both a Revolver and a Semi Auto pistol
Proper stance and grip
Firearm maintenance and cleaning
Dry Fire practice

This course and certification is mandatory for pistol permits in most New York counties. Due to the fact that New York law only permits a person to handle a handgun if they have a New York pistol permit, we highly encourage students to complete the Live Fire course once they have received their New York pistol permit.
New York City does not require completion of this course to obtain a New York City Pistol Permit. However, we strongly recommend any applicant applying for a pistol permit completes this course for basic knowledge and safety reasons.
ALSO BE SURE TO ASK ABOUT OUR UPCOMING UTAH PERMIT CLASS (GOOD IN 30+ STATES!!) - FL, AZ, VA, CT, MA non-resident carry permits & Private shooting lessons also available

For more info please visit www.onsightfirearmstraining.com
UPDATED CLASS LIST - www.oftllc.us

CUSTOMER REFUND REQUESTS OR CUSTOMER CANCELLATIONS
Class Transfer: With 72-hour advance notice of event date we will reapply your deposit to another class of your choice.
Cancellation Refund: Refunds for 75% balance of deposit amount, if no transfer is possible, but ONLY if we are notified of the cancellation up to 7 days in advance of event date.
No-Call/No-Show: Participants who do not show to the event without prior 72-hour notice forfeit their deposit.
Organizer of BASIC PISTOL SAFETY COURSE (NY PISTOL PERMIT)

From pistols to rifles & shotguns, self defense to home defense, let OnSight's professional instructors give you the training you need.
OnSight will travel to you and let you request a class specific to you or your group. We also offer classes specifically designed for women.
OnSight Firearms training is currently offering Pistol Permit courses and application assistance for the following states: 
New York ■ Connecticut ■ Utah ■ Arizona ■ New Hampshire ■ Maine ■ Florida ■ Rhode Island ■ Massachusetts ■ Virginia
OnSight Firearms Training instructors are a group of firearm professionals certified in a diverse range of disciplines. We provide everything from basic safety classes to advanced LEO training and instructor certification courses.
Remember, you can request a course and we will travel to your location and customize the course for your group.