| | |
| --- | --- |
| Basic Pistol Course - SplPre_Thanksgiving NRA (2 Week Nights) | |
Event Details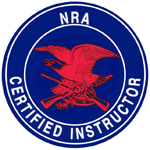 This course is given over 2 days (Monday and Tuesday) from 6pm-10pm.
This 7-8-hour course introduces students to the knowledge, skills, and attitude necessary for owning and using a handgun.
There is no Live ammunition in this class!
If you are applying for a NYS carry upgrade or a resident or non-resident CT or FL Pistol Permit application, make sure you register for the LIVE FIRE registration type as you will need live fire for most NYS Pistol Permit upgrades as well as CT or FL Pistol Permit applications..
Topics covered include:
Rules of safe gun handling

Identification of principal parts of a handgun; types of handgun actions and how they operate

Handling a handgun in a proper manner

Fundamentals of proper stance, grip, aiming, breath and trigger control

Identification, types and proper storage of ammunition

Dealing with the major types of cartridge malfunctions

Handgun marksmanship

Guidelines for selecting a handgun

Proper method of handgun cleaning

Discussion of NY S.A.F.E. Act
What to expect during the course:
Each student will receive a Basics of Pistol Shooting handbook, Gun safety rules brochure, NRA basic firearms training program brochure, Student achievement card and completion certificate. Snacks and drinks will be provided.
 
Who Should Take This Class:
Individuals not yet owning a pistol will find this course an invaluable introduction to pistol ownership and use and should definitely consider this course. Also current pistol owners who either have never taken a formal course or feel the need for a refresher in safe gun handling or pistol skills will also find this course valuable. Corporate groups will find this a particularly appropriate course either as a service to their employees or as a group activity to provide a shared, fun experience fostering better teamwork.

Prerequisites:
Note: You must be 21 years of age to obtain a New York State Pistol Permit. however you're allowed to take the course at a younger age to increase your safety awareness around handguns.
18 years of age or older or 16 with written permission from parents

You must have a clean criminal background

Pre-registration and course payment is required to reserve a seat
Training Compliance:
The NRA Basic Pistol Shooting Course also meets the training requirements for a pistol license in Connecticut, Maine, New Hampshire, Florida, New York, etc.
You do not need to have, or create, a Paypal account to make a purchase - PayPal accepts all Major Credit and Bank Cards at the payment stage without the need for a PayPal account. If you do have a PayPal account, you can of course use those funds as well.
CANCELLATION POLICY:
Non-Refundable $50 Cancellation Fee applied to future class or refunded at our discretion.
When & Where

Total Firearm Techniques Inc
1004 Rte 22
Brewster, NY 10509


Organizer
New York Firearm Solutions [NY FireSol]
New York Firearm Solutions [NY FireSol] provides professional firearms instruction in a variety of disciplines from Basic Safety Dicipline (B.S.D.), Firearms Handling Skills (F.H.S.), Personal Defense Firearms Training (P.D.F.T.) & Defensive Pistol Skills (D.P.S.).
Our partnership with local, county and state Law Enforcement ensures that we offer the Professional Instruction for any level of instruction for law abiding citizens.
Never owned a firearm before? Interested in having a firearm for self defense? Target competition? Defensive pistol training? We offer a series of both National Rifle Association (NRA) approved courses and also proprietary courses in these areas.
We can help you choose the firearm appropriate for your needs or get you started off right with the firearm you already possess.
SAFETY is our main objective at all levels of dicipined training.
Give us a call today at 845.704.7756. You will be glad you did!
Basic Pistol Course - SplPre_Thanksgiving NRA (2 Week Nights)