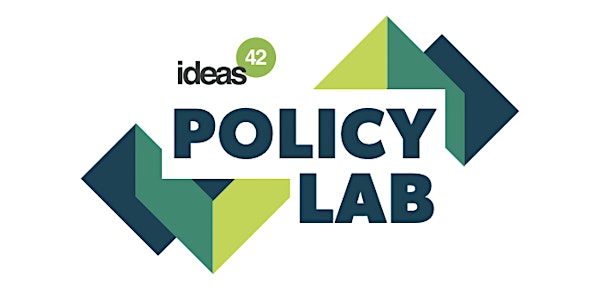 Basic Income Programs: Successes, Challenges, and Policy Solutions
Learn about the impact of city-level basic income programs and the potential benefits of state-wide basic income program implementation.
About this event
Guaranteed basic income programs are a behaviorally informed and effective way to support families. In more than 50 cities across the United States, households with low incomes receive a monthly, unconditional cash payment to help make ends meet. Evidence confirms the positive impacts of guaranteed income on economic and overall well being; yet, policy questions remain about how to best scale and operate these programs moving forward.
Join our panel of experts to examine the impact of city-level basic income programs and the potential benefits of state-wide basic income program implementation. We'll discuss the policy challenges associated with basic income programs and propose behaviorally informed tips for advocates and policymakers interested in improving and expanding these programs.
Moderator:
Nicole Russo, Principal Behavioral Designer, ideas42
Nicole Russo is a Principal Behavioral Designer who leads a portfolio of economic wellbeing and public service delivery projects within ideas42's Economic Justice focus area. Her work focuses on unlocking greater political will for more generous social programs and policies through narrative change in the Bronx and Detroit, improving access and efficiency of public benefits and services in New York City (NYC), and designing and scaling guaranteed income programs across the country. As part of her role, she leads the NYC Behavioral Design Team, which supports the Mayor's Office to apply behavioral insights to make City policies and services more accessible and efficient for New Yorkers experiencing poverty. Her work has included redesigning staff-facing systems to administer SNAP and cash benefits to 3 million New Yorkers, increasing participation in programs to support employment and reentry of formerly incarcerated individuals, and supporting FDNY to recruit and retain a more diverse and inclusive workforce. Nicole holds a BA from Wake Forest University and a Master in Public Affairs from the School of Public and International Affairs at Princeton University.
Speakers:
Sarah Stripp, Managing Director, Springboard to Opportunities
Sarah Stripp is the Managing Director for Springboard To Opportunities. She is an experienced strategist and program coordinator and has worked for the past seven years in community development based non-profits in a variety of roles, from providing direct services to coordinating and building local and national partnerships. She has been at Springboard To Opportunities since 2016, providing on-the-ground supportive services for families. As a member of Springboard's executive leadership team, she now manages larger initiatives for the organization, such as The Magnolia Mother's Trust and the organization's work around Children's Savings Accounts. Sarah is a graduate of the W.K. Kellogg Foundation Community Leadership Network Fellowship and the Aspen Institute's Jackson Workforce Leadership Academy Class of 2020-21, one of several workforce leadership academies in localities across North America.
Lesa Gilbert, Director, Center for Economic Support, City of Alexandria Department of Community and Human Services
Lesa Gilbert leads the Center for Economic Support at the City of Alexandria Department of Community and Human Services, responsible for programs and services that support economic security, safety, and well-being. Lesa has over 20 years of experience providing human and behavioral health services in private and public-sector organizations. She also served and staffed many boards and commissions focused on human services, education, and workforce development.
Lori Pfingst, Senior Director, Washington State Department of Social and Health Services
Dr. Lori Pfingst is a national expert on child and family well-being, currently leading Washington state's nationally recognized economic justice and inclusion efforts as a Senior Director in the Washington State Department of Social and Health Services (DSHS). A research scientist and lifelong advocate for social and economic justice, Lori's body of work has spanned a broad range of issues, including poverty, income inequality, labor markets, early learning, human services, criminology, and epidemiology. She is a published author and storyteller, using the power of data paired with community voice to foster long-term, systems-level change for children, families, and communities. Lori is a recipient of the Aspen Institute's prestigious Ascend Fellowship, an American Public Human Services Association Racial Equity Champion, and a recent nominee for the Governor's Distinguished Manager Award. Prior to joining DSHS, Lori served in leadership roles at the Washington State Budget & Policy Center, Public Health-Seattle & King County, and the Evans School of Public Affairs at the University of Washington.