Description
Learn the basics of a winning grant proposal!
Whether applying to a local or national funder you want the request to present your best case for support.
In this fast-paced, group workshop you'll get valuable tips on how to:
• Develop your case or need statement
• Create SMART (specific, measurable, attainable, realistic and time-specific) outcomes
• Present your budget and financial information
• Find good data to support your request
• Determine how much and what to include about your organization's history and programs
Note: This is an introductory course geared to new and novice grantseekers. It provides an overview and discussion of the essential elements of a success grant proposal.
Note: Bring your own lunch or visit nearby eateries during the break.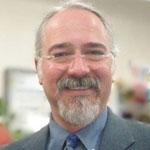 Ken Goldstein has been working in nonprofits and local government agencies since 1989. Since founding Goldstein Consulting in 2003, he has served as an interim executive director, managing nonprofits through transitions and mergers. In 2006, he launched the Nonprofit Consultant Blog. He is currently the ED of Recovery Café San José.