Location
Bentonville Brewing Company
901 Southwest 14th Street
Bentonville, AR 72712
BASE CAMP -BENTONVILLE welcomes Kevin DeVries, Founder/President Grace Explorations, Co-Creator of BASE CAMP NATION, Explorer, and Survivor.
About this event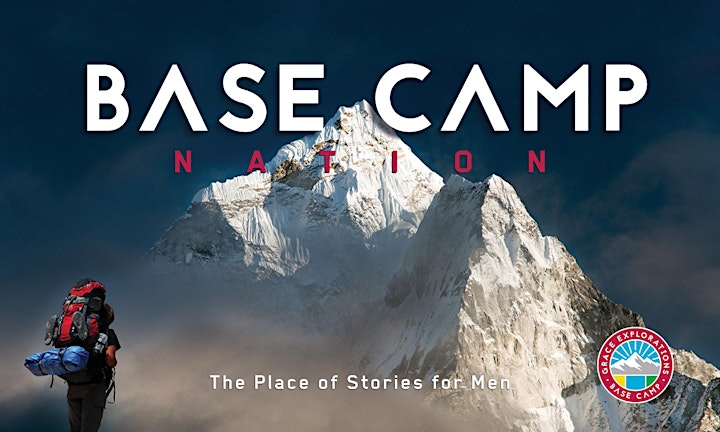 GRACE EXPLORATIONS Presents: 
Join us SUNDAY NIGHT once a quarter @ Bentonville Brewing Co.
BASE CAMP involves beer (cash bar), brotherhood, and STORY HOUR with Storytellers who've discovered their Authentic Life in Christ.
4000 men have experienced BASE CAMP NATION throughout MI and beyond in dozens of breweries and barns since our first gathering @ Founders in March 2017.
Sunday, March 27, BASE CAMP - Bentonville welcomes Kevin DeVries, Founder/President Grace Explorations, Co-Creator of BASE CAMP NATION, and his story of exploration and survival. His story begins with searching for Noah's Ark HERE through spiritual exile HERE, ending with a Near-Death Experience (NDE) HERE.
CASH BAR. REGISTRATION REQUIRED. SUGGESTED DONATION $5 @ THE DOOR.  MEN ONLY- AGE 21 & OLDER. LIMITED CAPACITY. RSVP TODAY!
Schedule:
5:00 - 5:30 pm: Beer & Brotherhood 
5:30 – 6:30 pm: Story Hour & Q/A 
6:30 - 8:00 pm: Hang Out
Admission is FREE, but you can partner with us today HERE
GRACE EXPLORATIONS is a 501c3 Non-Profit, partner-supported, national men's ministry movement. Please support us with a tax-deductible recurring or one-time gift to help us launch BASE CAMP NATION everywhere HERE. Thank you!
At BASE CAMP, we feast and fight for each other as a Band of Brothers in foreign fields, tell unforgettable stories in golden halls before a blazing fire like Warrior Poets of old, walk with limps as Wounded Healers who know their true names, and live like Artist Adventurers who learn by doing life together. Sin and shame die when stories are told in a safe place called BASE CAMP.
________________________________
BEFORE COMING TO BASE CAMP, PLEASE ASK YOURSELF:
– Am I showing any flu-like symptoms?
– Have I had a fever of 100.4 or higher in the past 14 days?
– Have I had prolonged exposure to someone who tested positive for COVID-19?
– Is there any medical reason why I believe I shouldn't be around others?
If you answered "Yes" to any of these questions, we strongly encourage you to stay home until you answer "no" to all of them.
Thank you!
_______________________________