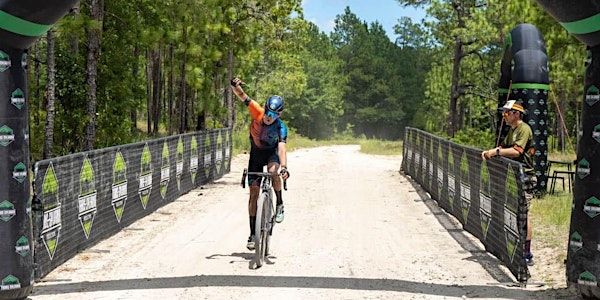 BASC Group Cycling Coaching with Rocket Revolution
Join Rocket Revolution coach Andrew in this interactive 5-week introduction into riding and training for gravel racing
Refund Policy
Contact the organizer to request a refund.
Eventbrite's fee is nonrefundable.
About this event
Join Rocket Revolution Coach Andrew on this interactive and fun introduction to riding and training for gravel racing. This once weekly virtual training and learning session will help prepare individuals for any gravel race or specifically for Bicycle Across South Carolina, a multi-day off road adventure! Grab your bike and your friends and get prepared!
Week 1: Introduction, get to know everybody, establish goals for the event, introduction to structured training.
-set goals for the event/ask questions about the event
Week 2: Details and specifics of training/preparation.
- Training for a 3 day event is different than training for a 1 day event
-What should your training look like. What personalities do well with a coach.
-When should you train hard vs. rest
Week 3: Nutrition both on and off the bike, hydration both on and off the bike
-determine calorie need for on the bike and per hour on the bike
-talk about fueling the night before the race as well as the morning of the race.
-post race fuel
-what is hydration and why should we hydrate for a bike ride
-how to hydrate/what products we like
Week 4: Tire selection. Tire pressure
-how to select tires based on the course this year
-what is a good tire pressure for you, Silica Tire Pressure Calculator
-tires we like, what to look for in a gravel tire
-how often should you pump your tires
-why to run tubeless
-when should you taper for the event.
Week 5: What you should bring on the bike during the actual event.
-what to expect at rest stops/frequency of rest stops
-Mentally preparing for a successful BASC
-visualization
-what you should do the week before
A little bit about BASC:
Bicycle Across South Carolina (BASC) is a multi-day gravel ride that takes participants off the road and onto the scenic trails of South Carolina. Riders will experience the adventure of a lifetime as they explore rural gravel roads, camp under an endless country sky, and engage with a community of like-minded enthusiasts.
Participants can expect 3 days of moderately challenging terrain. The dirt/gravel roads are well maintained by the US Forest Service. Each day will bring hills, gravel, and paved roads. You should expect a ratio of 50% paved and 50% gravel roads each day.