About this Event
Please join, as we continue along on our mission to help to fuel positivity and growth across the drinks and hospittalitty industry, while bringing together some of the brightest and most creative minds behind the responsible service of Beer, Wine and Spirits.
Now in our 7th year, this San Diego based event continues to captivate the hearts and minds of Service and Hospitality Professionals worldwide, as well as the Brands that support them.
Registration is necessary to verify your Industry affiliation, as well as gain access to all of the sponsor initiated events and activities that make up Bartender's Weekend.
Please select from the following options to register for this year's event:
Bartenders Pass - $5. For the price of a cup of coffee get access to all of the "Weekend's Events" and help us to keep this thing running.
Weekend Warrior Pro Pass - $35. Includes an official "Bartender's Weekend" T-shirt, as well as discounts and freebies from some of our partner bars, restaurants and shops throughout San Diego, as well as access to all of the "Weekend's Events".
Sponsor Pass - $50. If you are a representative of one of our Sponsors, or work for a Brand, and are not currently a working member of the Service and Hospitality Industry, then this is the pass for you.
Once registered, wristbands will be available in the lobby of the Lafayette Hotel from:
11AM to 4PM on Sunday, May 22nd
11AM to 4PM on Monday, May 23rd
11AM to 2PM on Tuesday , May 24th
Register now to receive updates from one of the most anticipated Industry events of the year! (please note that some events may require an additional RSVP).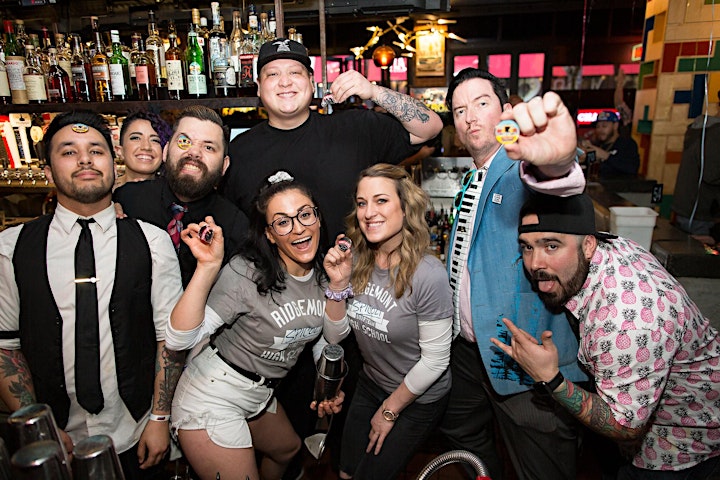 Date and Time
Refund Policy