Description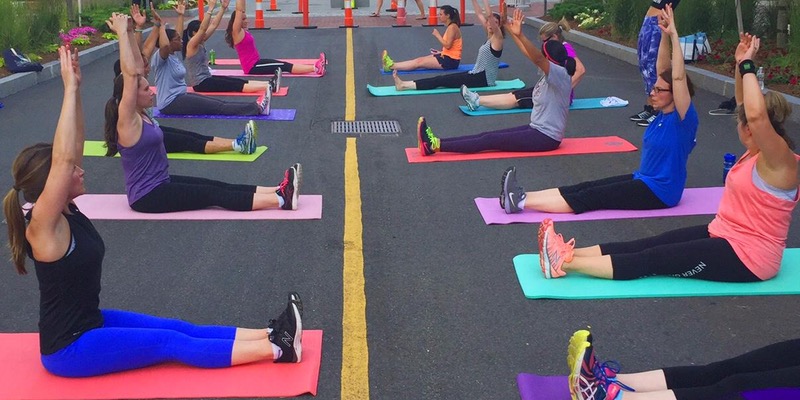 Join us on Tuesday, July 11th for Tone It Tuesdays, a free summer fitness series, with a complimentary Barre Class with Athleta. This full-body workout includes resistance training exercises focusing on alignment and strengthening using free weights, core work, seat exercises, and more. Please being your own mat and a water bottle.
RSVP TODAY!
Can't make it this week? Join us every Tuesday for a variety of FREE fitness classes throughout the summer.
View the full schedule here.
About the Instructor:
Emily first fell in love with teaching group exercise in 2004 when she was studying as an undergrad at Bryant University. She taught Cardio Kickboxing twice a week and quickly became addicted to the amount of energy that the music and other students brought to each class. Exercise has always been an important part of her life and she knew that she wanted to continue teaching post graduation, she just didn't expect or realize that it would take 10 years to find something that she truly loved! Fast forward 10 years - she took her first class at Mind Body Barre in the spring of 2015 and knew that this was it. The energy, the changes in her body, the instructors, the music...she was sold! Emily joined the MBB family at the end of 2015 and along with her MBB Instructor Certification, she is also certified in BUTI HotCore® & Sculpt, and Poundfit®.
Emily brings enthusiasm, high energy and humor to every class she teaches!