| | |
| --- | --- |
| Barre for Burlesque! A Fit n Fun Fundraiser for Hawaii Burlesque Festival 2015 | |
Event Details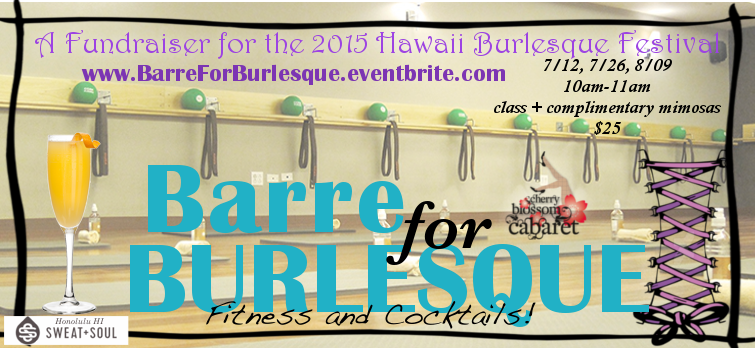 Presented by: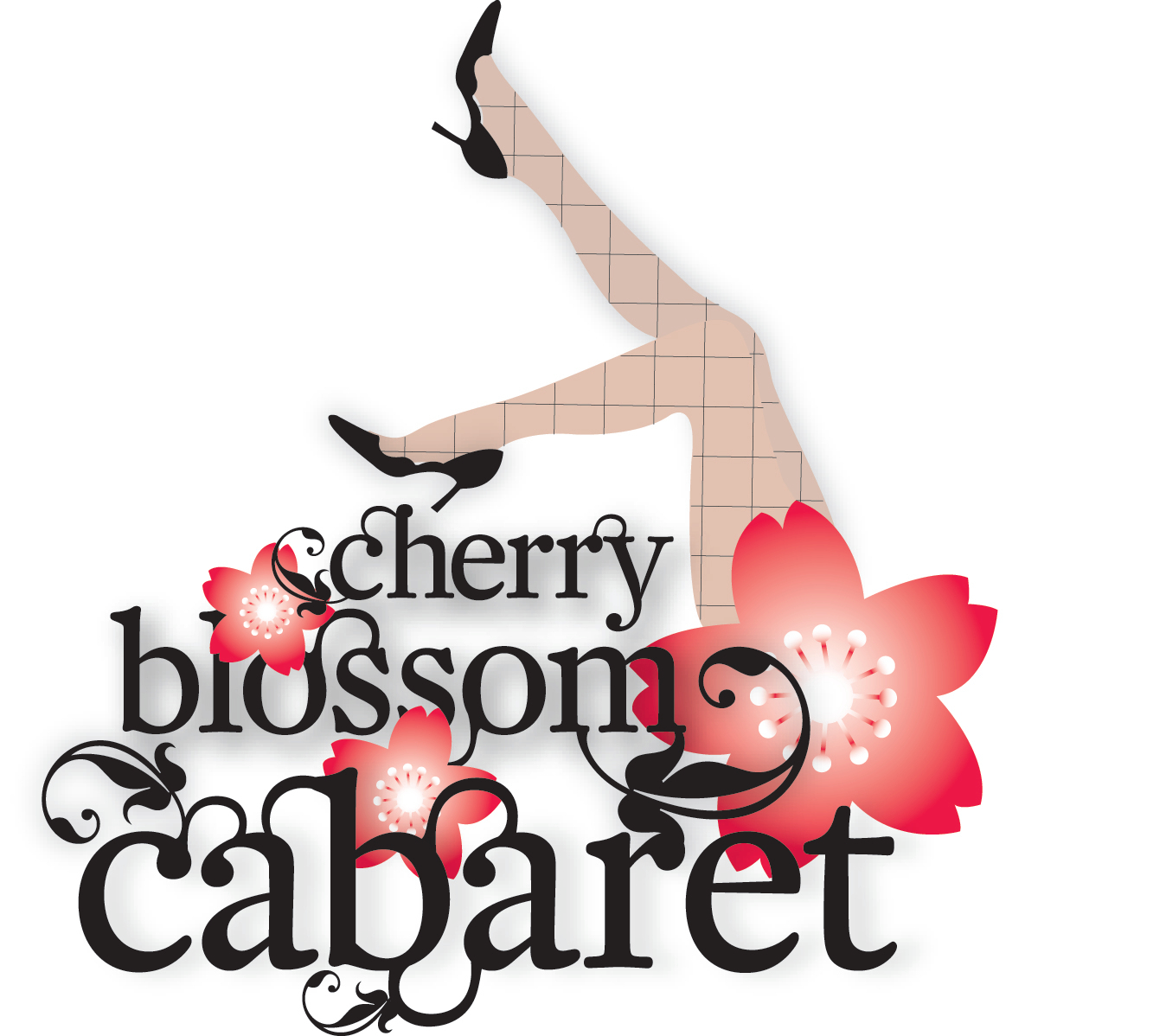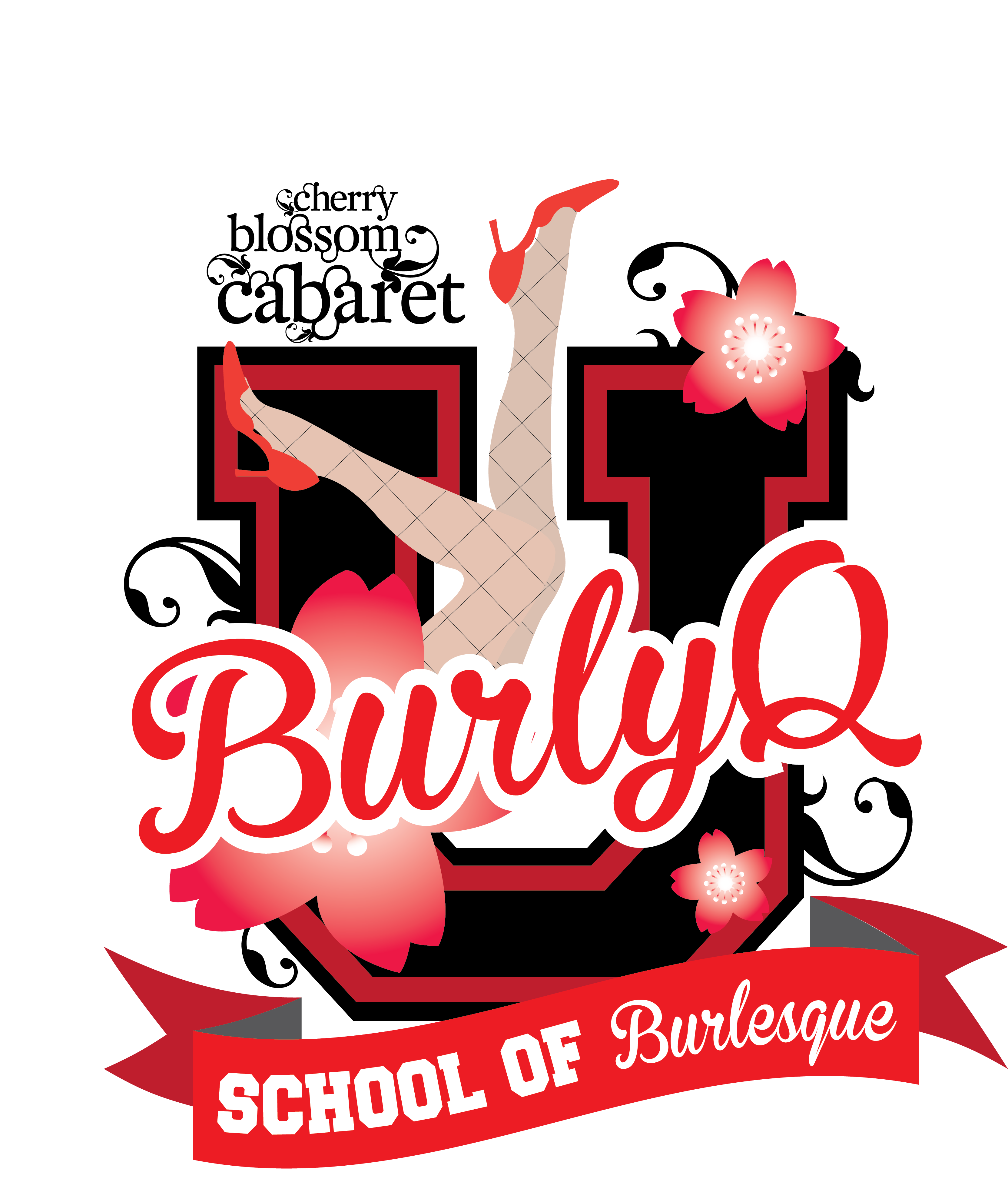 *****************************

Join us at the barre for an athletically-paced, gender neutral, FUN, full body workout suitable for ALL fitness levels.  Find soulful balance as intense intervals are followed by deep, relaxing stretches. Our classes are mindful, focusing on proper position and body alignment while connecting movement with breath.  Afterwards, enjoy a complimentary refreshing mimosa to celebrate all your hard work! (21+ only, orange juice available for minors)

Reserve your spot NOW!  Space is limited and classes always fill up fast!

*****************************
A FUNdraiser for the 2015 Hawaii Burlesque Festival & Revue!
www.HawaiiBurlesqueFestival.com


What is the Hawaii Burlesque Festival & Revue?
The 4th Annual Hawaii Burlesque Festival & Revue 2015 is a locally produced event that invites 30+ local, national & international performers to share their artistry in Burlesque, Cabaret & Circus Arts in front of more than 500 audience members! The HBF is immensely popular with our local audience consistently selling out shows since it's inception in 2012. Each HBF event, from shows to classes & workshops; provides a fun, entertaining and engaging way for our attendees to experience some of the finest in burlesque from around the globe, right here in Hawaii!

*****************************
ABOUT THE CLASS:
In this class we will use a combination of postures and movements inspired by ballet, contemporary dance, yoga and Pilates. The barre is used as a tool for balance and stability while doing exercises that focus on isometric strength training (holding your body still while you contract a specific set of muscles) combined with high reps of small range-of-motion movements.  Also used will be a mat, light handheld weights, and a ball, all of which the studio will provide.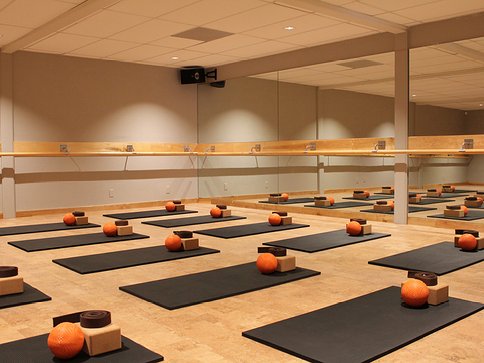 With regular practice you'll develop a strong, flexible, and functionally fit body that will enhance your performance in any sport, recreational activity, life, and overall well being.
Socks are required in studio; grip socks highly recommended and are available for purchase.
This class is open to all ages, genders, and fitness levels.

ABOUT THE INSTRUCTOR: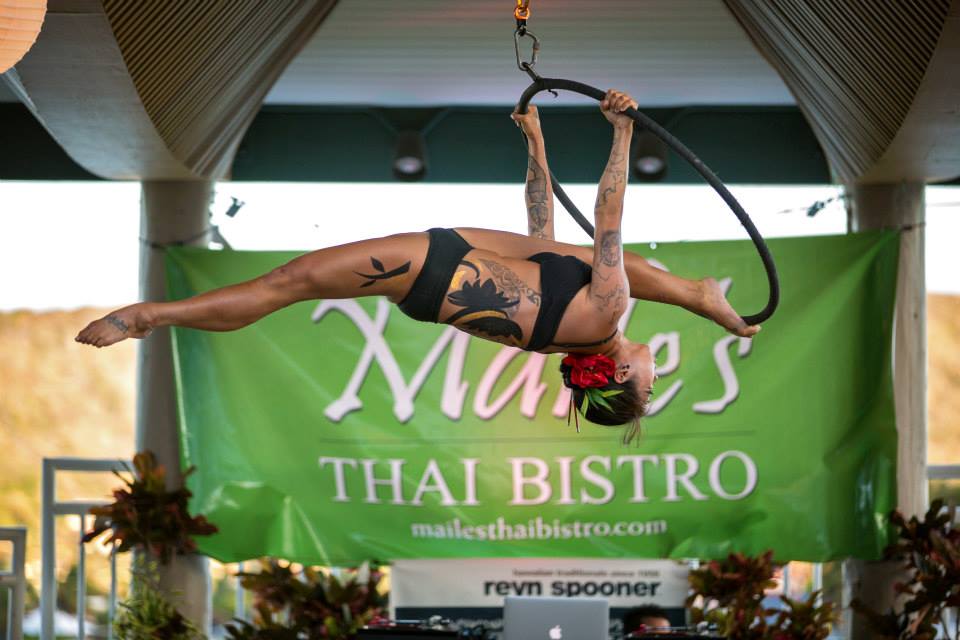 Taught by Madame X, a member of Cherry Blossom Cabaret, and director of BurlyQ University: School of Burlesque.  Madame X has a combined total of 20 years of formal training in classical and contemporary ballet, with a BA in Dance from the University of California, Irvine, she is also a certified Pilates instructor, and a certified Barre fitness instructor.  With over 15 years of experience teaching various disciplines of movement to hundreds of students, Madame X has the training, the technique, and the experience to help guide you through the exciting world of barre fitness!
STUDENTS PLEASE BRING:
-wear form fitting, comfortable clothes you can move in
-socks with grips (available for purchase at the studio)
-water
-a good attitude! :)
-arrive 15 minutes prior to class, to fill out waiver

LOCATION:

Sweat + Soul Studio
810 Pohukaina St #101
Honolulu, HI 96813
DIRECTIONS:
Pohukaina St between Cooke St and Ward Ave

Across from UFC Gym
2nd floor, above Tropical Blends Surf Shop
PARKING:
free metered parking along Cooke St on Sundays
PRICE:
$25 per person, per class
$30 day of, space permitting

includes complimentary mimosas after class

DATES:
Sunday July 12th, 10a-11a
Sunday July 26th,  10a-11a
Sunday August 9th, 10a-11a
ALL SALES ARE FINAL, no refunds.
Questions? 
Email: CherryBlossomCabaret@gmail.com
Call: (808) 554-3872

When & Where

Sweat + Soul
810 Pohukaina Street
#101
Honolulu, HI 96813


Organizer
Cherry Blossom Cabaret
Cherry Blossom Cabaret is Honolulu's premier Burlesque and Cabaret Theatre Revue!
We are collective of artists from diverse backgrounds in art, performance, and production.  We strive to create an innovative fusion of classic and modern, authentic and irreverent, sophisticated and risque.We create and produce high quality performances from full scale theatrical productions to intimate solo performances.  
We seek to perpetuate, elevate, and evolve the art forms of burlesque and cabaret. 
We aim to inspire and empower members and students alike by holding and celebrating an all encompassing view of beauty and self-expression and invite our audience to join us in the revelry.
"Friend" us on Facebook at www.facebook.com/cherryblossomcabaret
"Like" us on Facebook at www.facebook.com/cherryblossomcabarethawaii
Barre for Burlesque! A Fit n Fun Fundraiser for Hawaii Burlesque Festival 2015