Description
Come celebrate National Dance Day with us :)
What: A dynamic, full-body barre workout - without the barre! And, some delicious Blue Bee Cider!
Why: A stronger core, toned arms and legs, and a lifted, toned seat.
Who: You! (And a friend, sister, mother, mother-in-law, sister-in-law, etc.)
What to bring: Yoga mat, water, and a positive attitude! Oh, and your ID, if you want some cider afterwards :)
How much: Class is 100% contribution based :) I encourage you to try your first class free! For those of you who feel compelled to contribute, suggested contribution is $5/person/class (payable online or at the door). All contributions are greatly appreciated.
Where: Blue Bee Cider, located in Scott's Addition RVA, has graciously opened their doors to host our barre workout prior to the noon opening of their tasting room.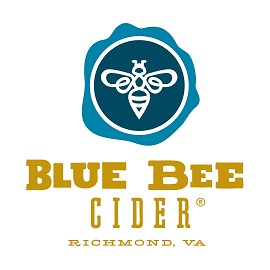 FAQs


How do I register for free?
Use the following promo code to try your first class for free: BarreVoyageFree
How do I pay at the door?
Select the "Suggested Contribution - $5" ticket type, and put in whatever dollar amount you anticipate paying at the door (if you don't know, just input $1), then click the green "CHECKOUT" button.
In the next screen, enter your name and address under the "Buyer Information" section. Under the "Payment" section, you will notice that "Payment Method" has a drop-down box - the options are "Credit/Debit Card", where users can enter credit/debit card information, OR "Pay at the door". Select "Pay at the door". Then, click the green "Pay at the door" button, and you're all set!
How do I de-register?
Unfortunately, Eventbrite does not allow users to de-register on their own, but I am happy to help! Send me an email: barrevoyage@gmail.com, and I will get you refunded & de-registered within 24 hours :)