Join Dancing In Philly for a spectacular evening of moving and shaking!
About this event
Barnes Presents! Line dancing with "Dancing in Philly".
As we enter into the cooler seasons, our individual and community health remains top of mind, particularly as we continue to contend globally with the pandemic.
One way to support your health is to eat healthy and adopt a regular physical activity routine - consider dance!
Come get your groove on outside on the courtyard of University Square Apartments with Audrey and June as they lead an evening of line dances - even learn the Philly Bop!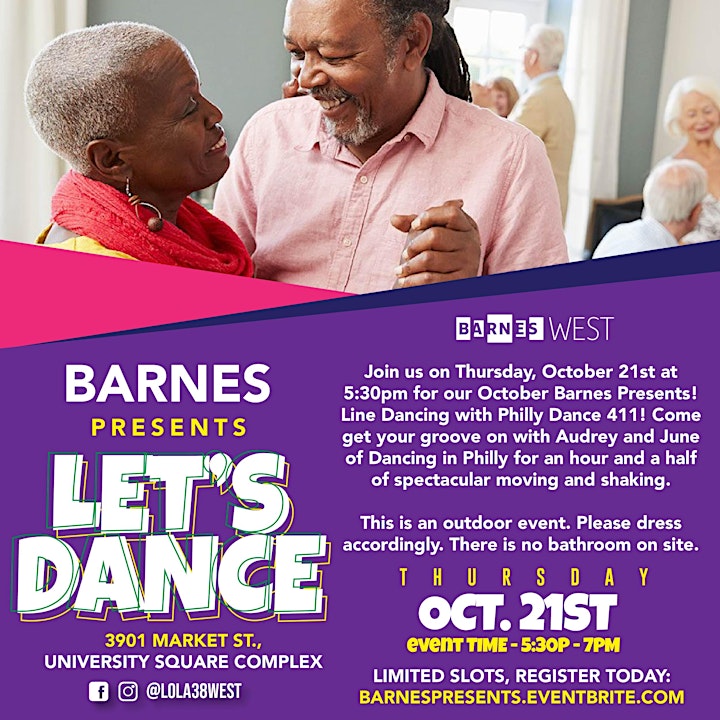 Barnes West will also be joined by AUNI (Agatston Urban Nutrition Initiative). AUNI will be providing a healthy snack demonstration and share information about their Adult Senior Nutrition Program held at the nearby Walnut St. Library.
This is an outdoor event, please dress accordingly. There are no public bathrooms on site.