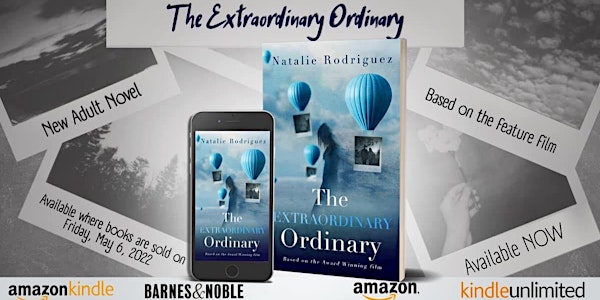 Barnes & Noble: Huntington Beach - Author Event with Natalie Rodriguez
Barnes & Noble Huntington Beach: Author Event with Natalie Rodriguez
When and where
Location
Barnes & Noble: Huntington Beach 7881 Edinger Avenue #110 Huntington Beach, CA 92647
About this event
Join us in store for a very special event where author Natalie Rodriguez shares experts from and will sign copies of her latest book, The Extraordinary Ordinary.
A portion of the proceeds from this event will be going to the Stigma Fighters. For more information about The Stigma Fighters check out their website at the link: https://stigmafighters.com/
Come support a wonderful local author, and a great non-profit. We look forward to seeing you all there!
-Barnes & Noble: Huntington Beach
For further details, please visit the Barnes & Noble: Huntington Beach website: https://stores.barnesandnoble.com/event/9780062151514-0
Facebook RSVP event here: https://fb.me/e/2M9Z9qvCL
Barnes & Noble: Huntington Beach
Bella Terra 7881 Edinger Ave. #110 Huntington Beach, CA 92647
6-8pm pst
Based on the award-winning feature film, The Extraordinary Ordinary, is a story about hope, redemption, and love.
"Three college students learn how to cope with their mental health when one of them experiences panic attacks. Years after being attacked in high school, a young photography student named Erica moves across the country from New York to Southern California (CA) in search of a fresh start. At the same time, she also strives to finish a photography project from high school to reach a sense of closure.
In California, Erica meets and befriends two individuals, Bianca, and Alex, who have a painful history of their own. Erica soon realizes that she is not alone in her struggles with anxiety and depression. She learns that the road to recovery is possible for anyone, regardless of their past. While adjusting to her new life, her past and old coping mechanisms also heighten, especially with her parents' different views on life and their future."
Get your ebook or paperback on Amazon, Barnes & Noble, and where books are sold: https://linktr.ee/extraordinarybook
Rent or own the movie version on Amazon Prime, Apple TV, Roku, Tubi, and more: https://linktr.ee/ExtraordinaryOrdinary
**TRIGGER WARNING: THE BOOK AND FILM PORTRAYS THE AFTERMATH OF TRAUMA FOR MULTIPLE CHARACTERS**
Please show your Eventbrite ticket at the door / front desk on the day of the event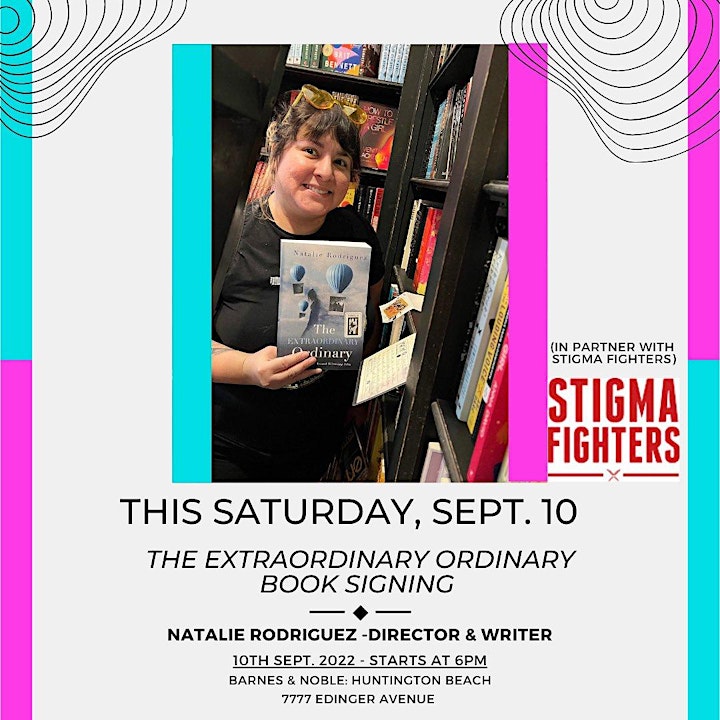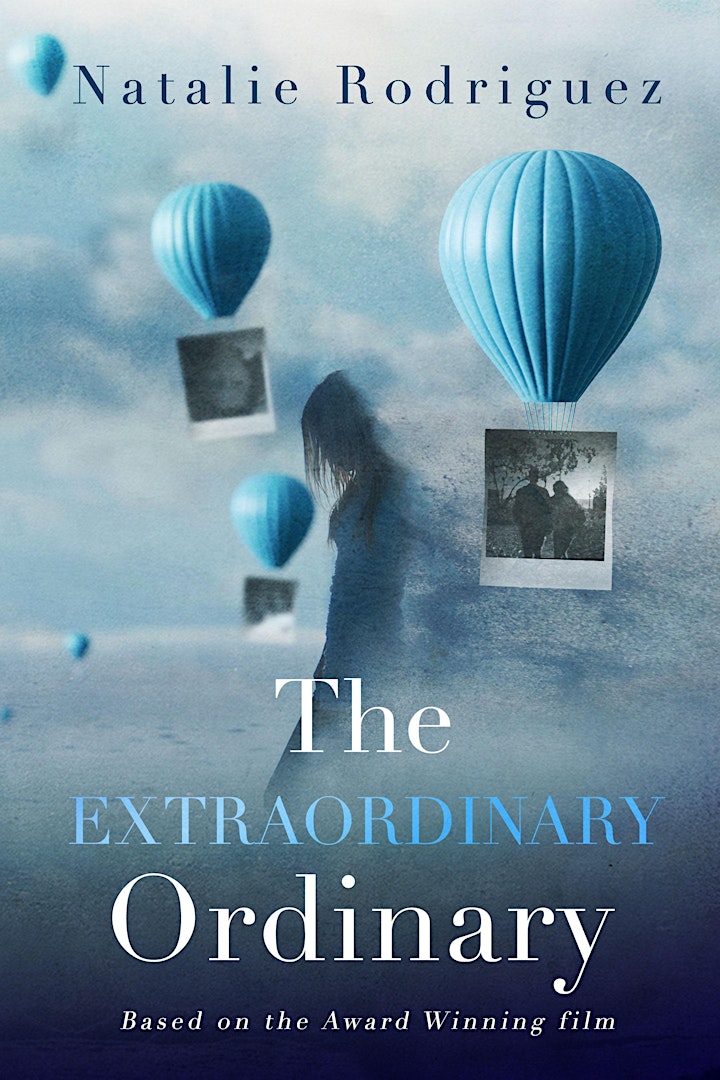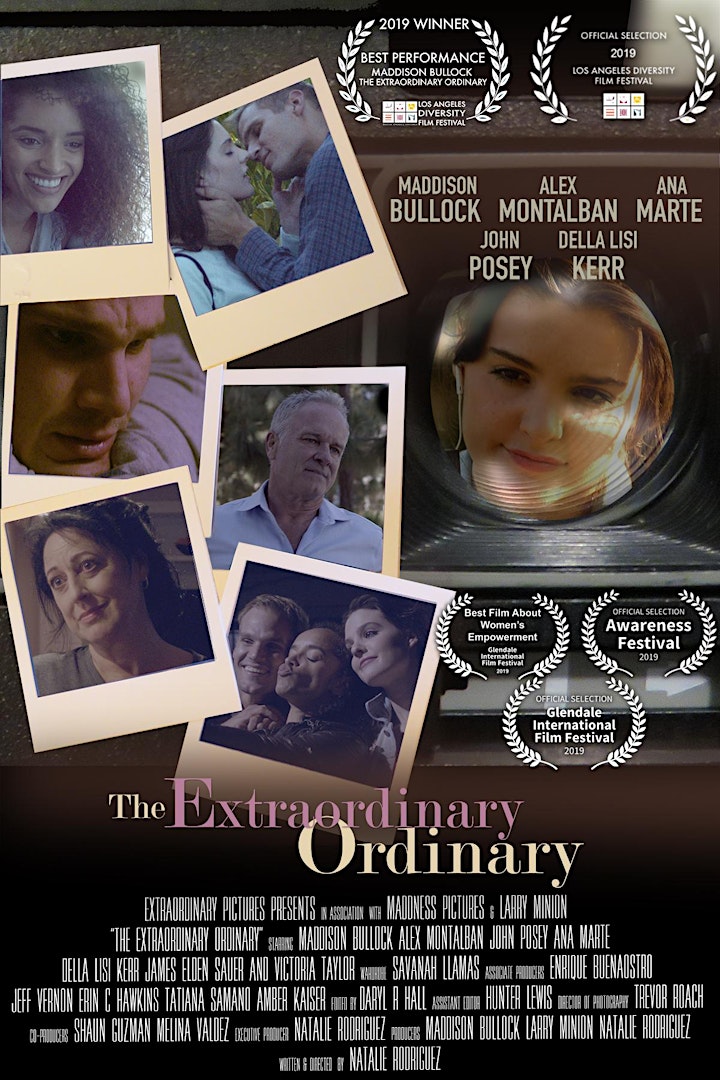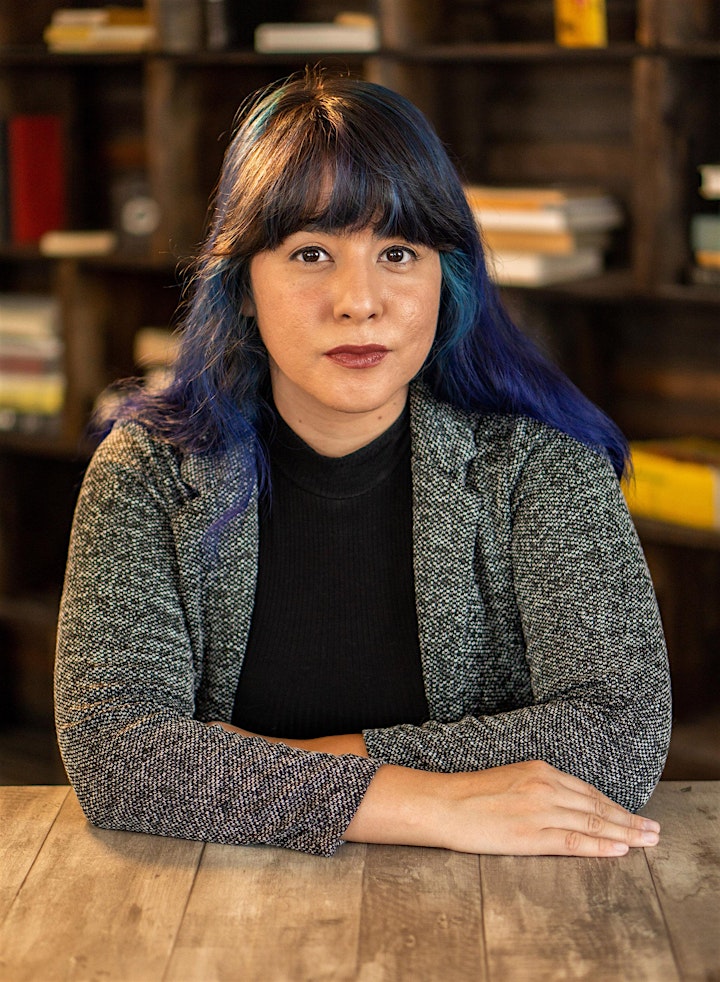 NATALIE RODRIGUEZ is an award-winning director, screenwriter, and author. She is also an advocate for mental health and recovery awareness and has worked with organizations like The Mighty, Anxiety Resources Center, and OC87 Recovery Diaries. Some of her articles and blogs have been published in Hello Giggles, HuffPost Blog, Thrive Global, and more. Her novels, "Elephant," "Skeletons," and "The Extraordinary Ordinary" book adaptation have established a following and gained positive reviews from around the world. Her short and feature films have won and screened in the U.S. and internationally, including at film festivals such as Culver City Film Festival, HollyShorts Film Festival, NALIP: Latino Lens, Stage 32 Screenwriting, and others. She also spoke at events, sharing her experience of being a Latina filmmaker, at Hispanicize, Google, and YouTube.
In 2017, she founded Extraordinary Pictures, a production company focusing on films, television shows, digital series, and social issue projects ranging from diversity and wellness. The company has produced a variety of short films and feature films of different genres, including comedies and dramas. Natalie's first directorial feature films, "The Extraordinary Ordinary" and "Howard Original" were independently received well and distributed by Indie Rights.
Her latest project, "Young Dario," a twelve-episode television / web-series show is making its way through the film festival circuit. The show is narrated by Netflix's On My Block, Julio Macias. So far, the project won some awards, including Best Actor, Best Pilot / TV Show, and Best Female Filmmaker.
In addition, Natalie is in early pre-production on her third directorial feature film, "Inner Child," a horror thriller that she also wrote. She is producing the project with Buffalo 8, a company that is known for its successful independent and commercial film and television projects.
For details on previous and upcoming projects, be sure to check out her social media pages and visit her website: linktr.ee/extraordpictures
**Courtsey Headshot by Never Not Ready**