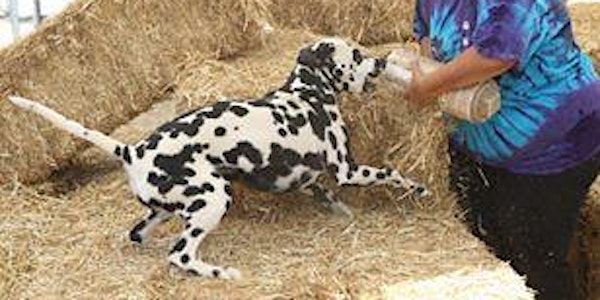 Barn Hunt Class - All Levels
When and where
Location
Action Dog Sports 13650 Broadway Road Moorpark, CA 93021
Description
Barn Hunt Class Description
We welcome all levels of dogs and handlers to our Barn Hunt classes. This includes those dogs and handlers who have never stepped inside a ring to the pair who is working on their RATCH. All dog and handler teams will have a total of three runs in the ring with individualized instruction. For Novice teams, we will introduce the dog to the tube, the concept of going through a tunnel, climbing up on the bale, ignoring decoy tubes and hunting for multiple rats. The handler will also receive tips on how moving around the course efficiently and reading their dog to determine if when they are hunting or have located the rat. For experienced teams we will set up the hides at or above the level they are competing. Tips will be provided on how to better navigate the course, shorten overall ring time, build drive and clear indications as well as master the ever elusive tunnel. Whether you are looking for something fun to do with your dog or want to hone your skills for that next title ribbon, this class is for you.
Class price is $20.00 per dog
Drop-ins are always welcome.
Bring high-value treats, a flat collar, and leash, water, and a crate. Most classes dogs are crated near or in their cars between runs. Please note that while the class starts at 5:00 you can come anytime before 7:00 and you will still get your 3 runs in. So come when you can.
Instructor: Julie Sandoval