Description
You Are Invited To Hunt Hill Farm & Barn Bridal Fair!
Celebrate your Wedding in a rustic and beautiful setting, that dates back to the 19th century, located in the rolling hills of Litchfield County, CT. Plan your special day at a special place – Hunt Hill Farm.
Hunt Hill Farm is the perfect venue for rustic, indoor and outdoor weddings. Choose which rooms in our historic farm buildings you would like to use, including our large outdoor tent.
Our culinary team will work closely with you to create a menu you and your guests will love. After all, Weddings are all about celebrating the love of two people over delicious food and family and friends!
At Hunt Hill Farm, Your Wedding Is Your Own
Custom Design your own wedding
Decide which rooms in our historic farm buildings you wish to use, with the option for a large tent on our lawn
Our culinary team will create, with you, a delicious menu to delight your guests
Host your wedding rehearsal dinner and/or bridal shower
You can even book a Bridesmaid's event and cook in our kitchen with a Chef!
Rather than touring one venue after another, have, all these big events for your Wedding here at Hunt Hill Farm. We'd be more than happy to accommodate you and your guests.
Hunt Hill Farm has it all for your perfect day, from Wedding Ceremonies and Receptions to Rehearsal Dinners, Bridal Showers and Bridesmaid's Events.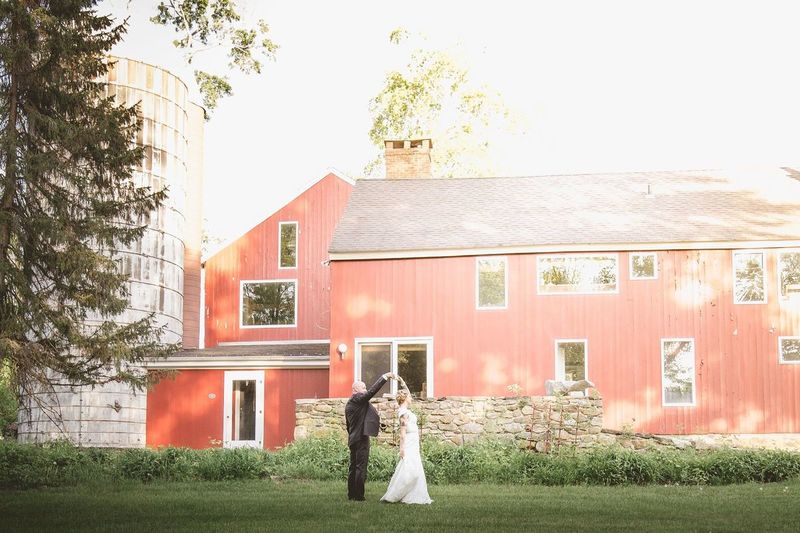 Meet our on-site Wedding Planner and the very best Wedding Professionals, including Florists, Photographers, Makeup Artists & Hair Stylists, Videographers, DJ's, Bands and so many more, while sampling the very best in culinary delights and libations.
This event is open to Brides, Grooms and their family and friends, only.
Admission is complimentary; however, RSVP's are required
Your Dream Wedding at Hunt Hill Farm will be your own special and unique Wedding.
We look forward seeing you at Hunt Hill Farm & Barn Bridal Fair!
For Vendor Opportunities, please contact TAmrod@HuntHillFarm.org