Learn about and support the Ochoa Tribe's work in Uganda; meet the Tribe, and enjoy a Snow Creek Cookout, a barn dance, and hayride!
About this Event
David and Rhonda Ochoa, along with their family, have been performing important mission work in Northern Uganda for more than ten years, working with children and orphanages, bringing knowledge of malaria prevention, more sustainable gardening, prayer, and the presence of God's love.
On Saturday, September 14th, you'll have a chance to meet David, Rhonda, and their Tribe, and to support this important mission. You'll learn about their discipleship, and how they are working through Christ to break the cycle of poverty, abuse, and spiritual famine many children in Uganda face.
All are welcome: Suggested Donation: $10 / Person or $50 Max / Family.
Your ticket covers admission to the Ranch, a cookout featuring genuine, gourmet Snow Creek Ranch Beef, and Non-Alcoholic Drinks. Hayrides available (weather permitting) for an additional donation.
Find out more about the Ochoas and their work at OchoaTribe.Org.
Cant make it to the Dinner? Donate here:
https://ssmfi.org/missionary/david-and-rhonda-ochoa/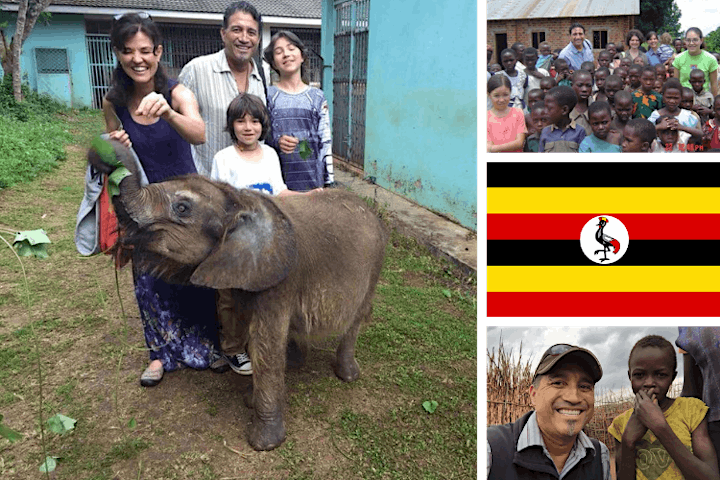 Firm Foundations
Working with 29 Ugandan churches, the Ochoas are translating Firm Foundations into Leblango, a language spoken by nearly 2 million people in this region of Northern Uganda.
Firm Foundations is a Bible Study consisting of 50 fundamental lessons, from Creation to the death and resurrection of Christ, written in a God-Centered approach and designed with Tribals in mind.
All of your donations directly support the translation of Firm Foundations.
All are welcome: Suggested Donation: $10 / Person or $50 Max / Family.
Donate here: https://ssmfi.org/missionary/david-and-rhonda-ochoa/