Barkitecture 2013

Thursday, October 24, 2013 from 5:30 PM to 8:00 PM (PDT)
Event Details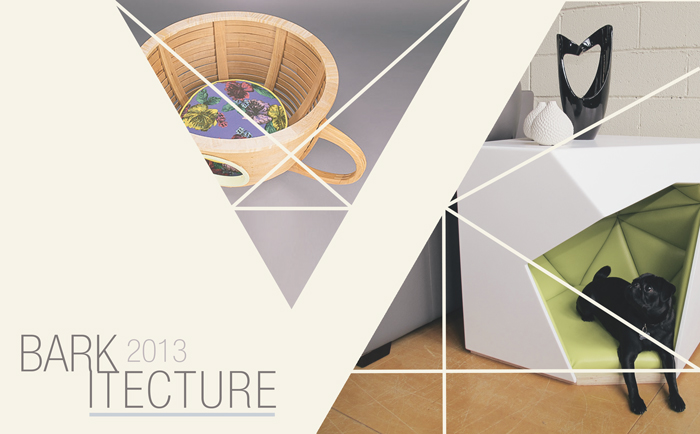 We have rounded up Pittsburgh's finest designers, architects, and builders to create designer dwellings for our four-legged friends. Join us October 24th for a live auction to benefit Animal Friends, an amazing community organization that is deeply committed to nurturing and promoting the animal-human bond through outreach, education, and therapeutic programming.
Attendees will have the opportunity to bid on these one of a kind doggie-digs, learn about adoption services from Animal Friends, browse local vendors and veterinarians, and enjoy a catered reception alongside very special guests from the shelter!
BARKTITECTURE AROUND TOWN
See Barkitecture submissions in downtown Pittsburgh.
Market Square | October 9, 11:00 A.M. - 2:00 P.M.
Oxford Center | October 10-21
US Steel Building | October 16 - 21
Participants
Mike Korsak   Mike Korsak Woodworking
Jenny Budka Perkins Eastman
Zac Appman Paul Slowick and Associates
Megan Carleton EOS Arc
Lisa Whitney, AIA EOS Arc
David Kennedy Perfido, Weiskopf, Wagstaff, + Goettel
Kevin Schmidhammer Hammer-Mann Designwerks
Scott Baumann Hammer-Mann Designwerks
Katie Schaible Laser Lab Studio
Brandon Barber Laser Lab Studio
Adam Murray Laser Lab Studio
Josh Benson 

Sponsors
AMERICAN LEATHER
BRIDGEVILLE ANIMAL HOSPITAL
COMPANIONS FIRST VET CLINIC
PITTSBURGH SPAY AND VACCINATION CLINIC
ALL GOD'S CREATURES GROOMING
KRISTAL IZYDORCZYK, DMD 
When & Where

Perlora
2220 E Carson St
Pittsburgh, PA 15203


Thursday, October 24, 2013 from 5:30 PM to 8:00 PM (PDT)
Add to my calendar
Organizer
About Animal Friends
In 1943, at the height of World War II, a small group of Pittsburgh citizens came together in an effort to find homes for soldiers' pets when they left to serve in the war. After the war, still faced with the need for ongoing compassionate control of the pet overpopulation and placement problem, the group opened a shelter and incorporated. They took a name that clearly articulated their mission: to serve as friends to unwanted animals. 
About Perlora
Our continued success relies on our relationship with our community. Perlora is dedicated to giving back to the local organizations that continue to set Pittsburgh apart. This year Perlora will host our first annual Barkitecture fundraiser event on October 24th, 2013 at our E Carson Street location. Our goal is to raise $15,000 that will be used help Animal Friends deliver outreach, education, and therapeutic programming.