*CANCELLED DUE TO SHELTER-IN-PLACE*
About this Event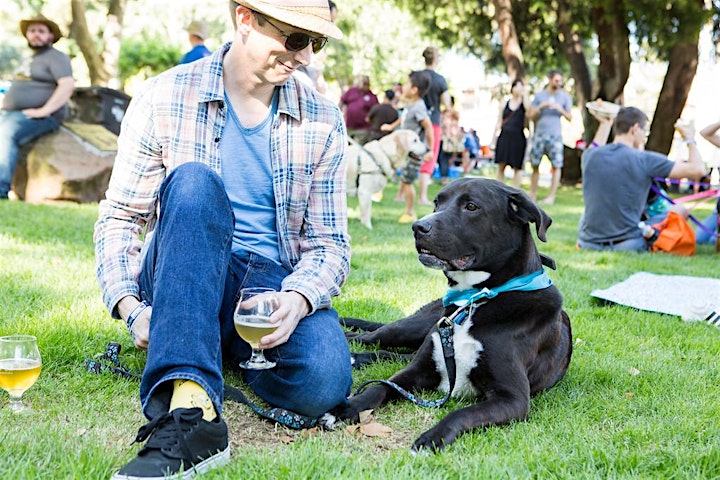 We can't wait to host you all next summer for our third Bark n' Brewfest, in June 2021! If you have already purchased a ticket to this year's Bark n' Brewfest event, please see below for information regarding your tickets:
If you are in a position to donate your ticket to benefit shelter animals in need of extra help through our Hope Program, thank you so much for your kindness. Your ticket price will be automatically donated to PHS/SPCA if you do not request a refund by June 12th.
You may request a refund before June 12th, by visiting your Eventbrite ticket page and choosing "Request a Refund". Please contact Lauren at Lschneider@phs-spca.org if you have any trouble requesting a refund through Eventbrite.
Until we see all of your happy faces and wagging tails in person, stay safe and healthy (and take as many cat naps as possible to rest up for next year's celebration)!
____________________________________________________________________________________________
Cheers to the Animals!
Join Peninsula Humane Society & SPCA on June 13th, 2020 from 2:00pm - 5:00pm at West Washington Park in Burlingame for Bark n' Brewfest - voted Bay Woof's Best Fundraising Event on the Peninsula in both 2018 and 2019! Bring your four-legged friends for a fun filled afternoon where local craft breweries, cider makers, and a few artisan wineries will be pouring samples of their beverages for you to enjoy.
Well-behaved dogs on leash are always welcome!
Valid IDs will be checked at entry - you must be 21 years of age or older in order to participate in tasting! (Human years only, please! Your age in dog years will not be taken into consideration.)
Don't forget to check out some of PHS/SPCA's adoptable animals at our adoption booths!
Raise a Glass and Give Shelter Animals Hope!
All proceeds from Bark n' Brewfest go straight to helping shelter animals through our Hope Program! This special fund allows us to make well and find homes for even the neediest animals that find their way through our doors. We believe in second (sometimes third!) chances, and charitable donations from our community allow us to really stretch our wings when it comes to medical and behavioral care.
Current List of Participating Breweries:
Food at the Event:
Instrucktional | Off The Grid SF
Thank You to our 2020 Sponsors!
401(k) & 403(b) Fiduciary Advisors
ABD Insurance & Financial Services
Diamond Pet Foods | Taste of the Wild
Frank & KC Simmons
Laura & Tom Faust and Pooch Kona
Nelson Roberts Investment Advisors
Reudy & Associates | Compass Realty
Questions? Please contact Special Events Coordinator Lauren Schneider at (650) 340-7022 x375 or Lschneider@PHS-SPCA.org.