BARK IF YOU LOVE BINGO! w/ Cesar Millan to support Cesar Millan Foundation
Description
BARK IF YOU LOVE BINGO!
A Special Bingo Night Fundraising Event with Cesar Millan and friends
to support Cesar Millan Foundation
Hosted by Legendary Bingo @ Hamburger Mary's Restaurant in "dog friendly" West Hollywood, California. This is not your grandma's Bingo for sure!
You and your guests are invited join Cesar Millan and his pack for a night of "campy" Bingo complete with food and drink specials, fabulous prizes and amazing live auction items!
Date: Tuesday, July 9, 2013
Time: 7pm Sharp! – 10pm

Hamburger Mary's
8288 Santa Monica Blvd
West Hollywood, CA 90046
Valet & Street parking available.

Full bar and Menu available.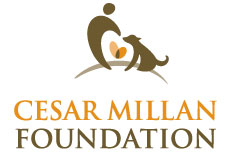 For more information about Cesar Millan Foundation: www.Millanfoundation.org
*Cesar Millan Foundation is non-profit 501(c)(3) foundation designed to aid and support animal welfare, provide humane education, and campaign for spay/neuter awareness.
For more information about the Bingo and hosts: www.bingoboyinc.com
Legendary Bingo Featured on Millionaire Matchmaker, David Tutera Unveiled and CMT's Next Country Superstar!