Whether you're thinking of having kids now or in the far, far future, it's never too early to talk about fertility.
About this event
Whether you're thinking of having kids now or in the far, far future, it's never too early to talk about fertility. Just like any other parts of our physical health, our fertility and reproductive health is on a constant change as we age. And yet, it's not a topic we speak openly about.
In this 2nd session of Bare It All: Let's Talk Women's Health, ✨Fertility✨ is the main topic of conversation.
✨✨✨ What to expect ✨✨✨
👩🏻‍⚕️Expert talk from consultant gynaecologist
👩🏻‍💼👩🏻‍💼Panel session with 2 women sharing about their experience with IVF
💬Small-group discussions using conversation prompts
🙋‍♀️Learn about how we can play an active role in our reproductive health
✨✨✨ Agenda ✨✨✨
7.00-7.30pm: Registration
7.30-7.35pm: Brief Intro on Lilith
7.35-8.05pm: Talk on "Fertility: Do What's Best For You"
8.05-8.50pm: Panel session on "My Journey Through IVF"
8.50-8.55: Break
8.55-9.25pm: Group Conversations
9.30pm: Closing
✨✨ About Our Speaker & Panelists ✨✨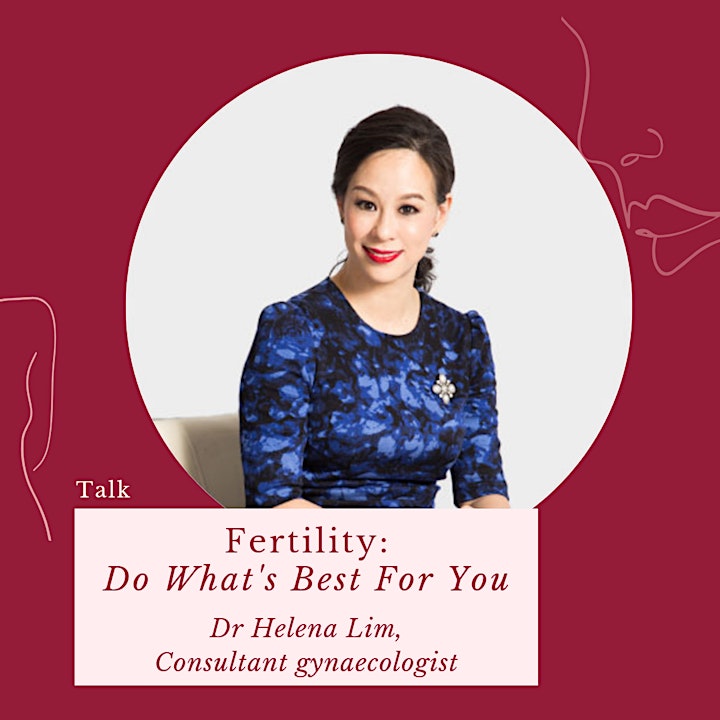 ✨✨ About Our Speaker ✨✨
Dr Helena Lim is a fertility specialist and consultant gynaecologist from KL Fertility Center. She is especially interested in the impact of nutrition, stress and psychology on fertility. She is also passionate about educating the general public on issues on pregnancy and parenting, and had published a book entitled 'Mummy's Secret-Your comprehensive Guide to pregnancy & parenting'.
With her vast experience in women's health, Dr Helena will be talking about the factors that can play a role in affecting women's fertility, and how women can take the initiative to understand their current fertility state at an early stage.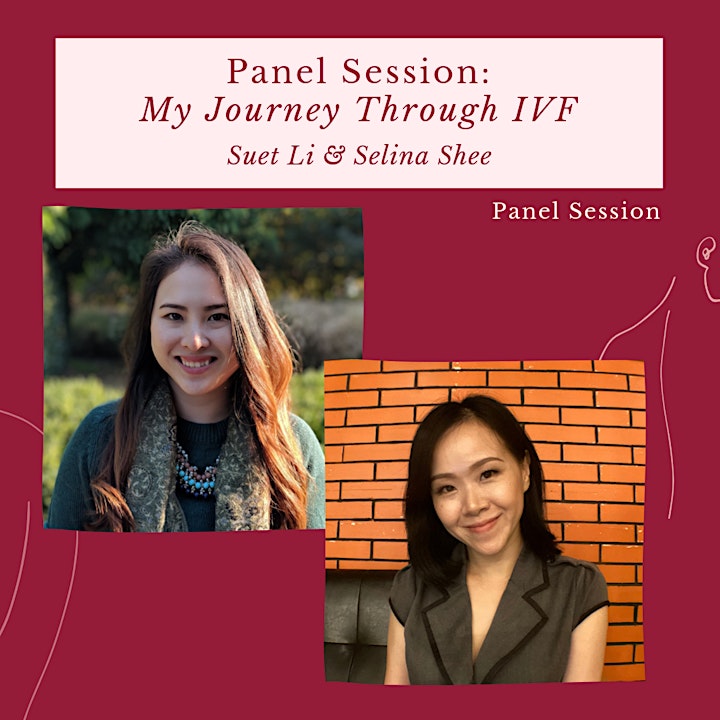 ✨✨ About Our Panelists ✨✨
In this panel session, we'll be talking to Suet Li & Selina Shee, both of whom are undergoing/have completed IVF treatments.
We'll be discussing about their experiences with IVF, to understand both the physical and emotional aspects through their journey.
Suet Li is 31 and works in education policy. She is a stickler for planning and considers herself an ambitious career woman, which is why not getting pregnant after years of trying was all the more devastating as it's not "going according to plan" no matter how hard she worked on it. After numerous doctor's appointments, intrusive scans, waiting, countless ovulation and pregnancy tests, one cystectomy surgery, acupuncture sessions, more waiting and never-to-be-tallied amount of $$$ thrown in, she and her husband finally decided to start their IVF treatment. While embarrassed by her infertility at first, she went from quietly researching on incognito mode to documenting her entire journey on @sweatlee_ivf because she's tired of explaining why she doesn't have kids (and also to destigmatize infertility, #womenpower, solidarity and other noble reasons like that).
Selina is a mother to a set of beautiful 18-month-old boys. She has been diagnosed with endometriosis, thalassaemia and hydrosalpinx.
She has gone through IVF twice in her 6 years of infertility treatment journey. The lack of support groups during her journey has inspired her to share about her journey and provide support to an intimate group of women who are currently going through IVF.