BARCELONA VIEWING- Getting to WOW! The Art of Communicating your Compelling...
Description
ECIJA in Barcelona invites you to join us for a live Access Silicon Valley viewing party (snacks and drinks included), where we will network and then participate in the live stream from Silicon Valley.
We'll introduce you to Access Silicon Valley and will be sharing some incredible insights live from Silicon Valley.
AGENDA - ECIJA BARCELONA
5:30-6:15pm - Networking
6:15-6:30pm - Sponsor introductions
6:30-8:00pm - Workshop
For Questions Contact: xmunoz@ecijalegal.com
This workshop is open to startup founders, startup executives, entrepreneurs, innovators, designers and developers.
-------------------------------------------------------------------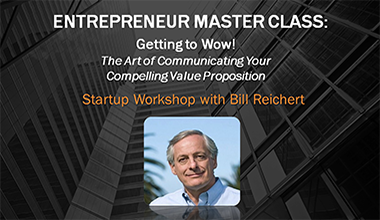 CURRICULUM
If you have only a few seconds to communicate the essence of your company, what is the most important message to deliver? What are the three or four sentences that can be spoken by a normal human, and can be understood by a normal human, that really capture the essence of what makes your company so interesting? Every entrepreneur needs to distill the essence of what is exciting about their company down to 20 seconds. Forget the 60-second elevator pitch; you need to get to "Wow!"
The secret to getting someone excited about your company is to connect with a compelling value proposition. In this session, drawing on his own experience pitching to investors, Bill will clarify the difference between a pitch and a presentation, and walk through a framework for developing a 20 second Wow! that you can use in all your communications.
SPEAKER BIO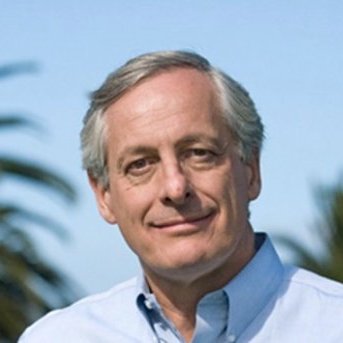 Bill Reichert
Managing Director, Garage Technology Ventures
Bill Reichert has over 30 years of experience as an entrepreneur and investor. Since co-founding Garage with Guy Kawasaki in 1998, Bill has focused on early-stage information technology and materials science companies.
As an investor, Bill has been a board director or board observer at CaseStack, WhiteHat Security, ClearFuels Technology, Simply Hired, MiaSole, D.light Design, ThermoCeramix, and VisaNow, among others. Prior to Garage, Bill was a co-founder or senior executive in several venture-backed technology startups, including Trademark Software, The Learning Company, and Academic Systems. Earlier in his career, he worked at McKinsey & Company, Brown Brothers Harriman & Co., and the World Bank.
Bill earned a B.A. at Harvard College and an M.B.A. from Stanford University. He was a founding board member and a Chairman of the Churchill Club. He was also a charter member and a Board Member of the Silicon Valley Association of Startup Entrepreneurs. Currently he is an Advisor to the Women's Startup Lab in Silicon Valley, and a member of the Council on Foreign Relations in New York.
ORGANIZER

PREMIER SPONSORS

Procopio - Ranked among the Best Law Firms by U.S. News & World Report from 2014-2016.

VentureMoney Management Co. – Investment firm headquartered in San Diego.