BARCELONA VIEWING-From Seed to Series A: Building Your Marketing Stack, Part 2

Thursday, June 22, 2017 from 5:30 PM to 8:00 PM (CEST)
Event Details
ECIJA in Barcelona invites you to join us for a live Access Silicon Valley viewing party (snacks and drinks included), where we will network and then participate in the live stream from Silicon Valley.
We'll introduce you to Access Silicon Valley and will be sharing some incredible insights live from Silicon Valley.
AGENDA - ECIJA BARCELONA
5:30-6:15pm - Networking
6:15-6:30pm - Sponsor introductions
6:30-8:00pm - Workshop
 For Questions Contact: xmunoz@ecijalegal.com
This workshop is open to startup founders, startup executives, entrepreneurs, innovators, designers and developers.
-------------------------------------------------------------------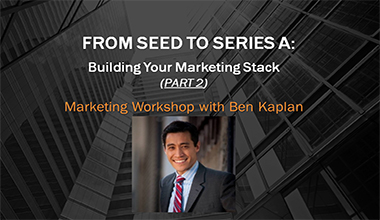 CURRICULUM
Your lead-gen funnel is doing what it's supposed to… it is generating leads (at the volume you want). Customers are signing up, they are downloading, and now what? It's not enough for them just to give you an email—are you using the app? Are they telling their friends? What can you do to keep them engaged?
In this second discussion about the marketing tools and tactics—e.g. the marketing "stack" for your (rapidly) growing business. Ben Kaplan, CEO of PR Hacker and long-time marketing hacker and stack-builder, will dive into what it takes to engage, nurture and inspire your new customers into deeply loyal and raving fans.
See what folks had to say after Ben's last workshop: 
"I sincerely appreciate all of the work that went into putting this event together. Absolutely fantastic, and so thankful I stumbled my way to the Access Silicon Valley website. Love the presentation!" - Geoffrey L.
"This guy is the smartest PR guy around." - David K.
"I absolutely loved the first iteration of "From Seed to Series."
TARGET AUDIENCE:
1.   Major brands that want to drive awareness, consideration, and purchase of their products
2. Startup founders and entrepreneurs who need to show "traction"
3.   PR, advertising, social media, and digital marketing managers who need higher KPIs and lower budgets 
4.   Anyone who wants to "hack" viral marketing for their startup, company, or cause
SPEAKER BIO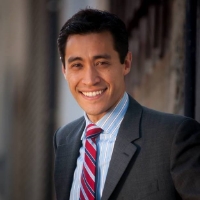 Ben Kaplan (@benjaminkaplan) is the founder and CEO of PR Hacker, the fastest growing PR company in the world.  He is a rare "quadruple threat" PR and media expert:  Over the course of his 15-year career in the media, Kaplan has been featured on 2,000 TV and radio shows (such as Oprah and Good Morning America), served as a media spokesperson for major brands (such as Dr. Pepper and Discover Card), founded a boutique PR firm (with clients like Budweiser and Mercedes-Benz), and worked as a syndicated columnist and commentator (including columns for The New York Times and TIME).  He is also an accomplished coder, startup founder, and Harvard-trained economist.
ORGANIZER

 PREMIER SPONSORS

Procopio - Ranked among the Best Law Firms by U.S. News & World Report from 2014-2016.

VentureMoney Management Co. – Investment firm headquartered in San Diego.
When & Where

ECIJA Abogados
Avenida Diagonal, 458, planta 8ª
08029 Barcelona
Spain


Thursday, June 22, 2017 from 5:30 PM to 8:00 PM (CEST)
Add to my calendar
Organizer
Access Silicon Valley is the "virtual bridge" to Silicon Valley, where startup entrepreneurs and serial entrepreneurs in real time, get access to relevant content, and have the opportunity to interact with, angels, VCs and great entrepreneurs that they otherwise wouldn't get the opportunity to see, hear or possibly connect with. In addition we have put together valuable workshops to prepare startup entrepreneurs for the roller coaster ride of the startup world! 
We invite you to reach out and learn more about our amazing network of VC's, entrepreneurs, artists, technologists and designers, as we want YOU to be part of the journey.