Description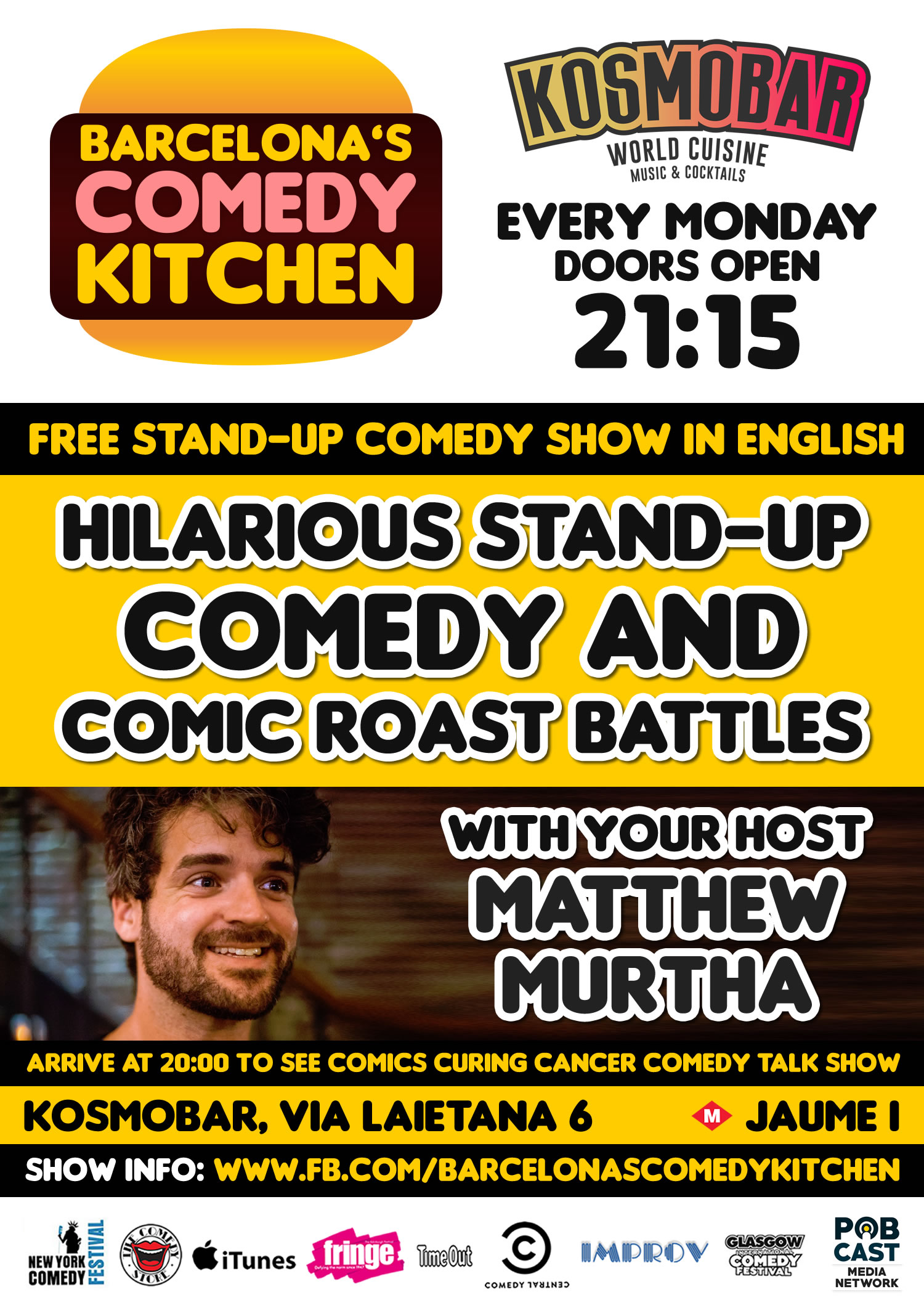 Barcelona's Comedy Kitchen is a comedy show located at KOSMOBAR.

Comedy Kitchen at Kosmobar.
Doors at 21:30
Show at 22:00

Barcelona's Comedy Kitchen is a brand new english language comedy show at the beautiful Kosmobar. It will feature Barcelona's best comedians as well as invited guest stars who tour internationally. More than just a show of stand-ups Comedy Kitchen is set to cook up new ways to laugh with a variety of comedy games, like competitions for the best One-liner to full on Roast Battle Tournaments.

The Comedy Kitchen will take place in the beautiful KosmoBar. Located at Via Laietana 6, Kosmobar is in the heart of the city. Kosmobar has a wonderful kitchen with a full menu of great food. Their cocktails are amazing and they have a wonderul beer selection as well.