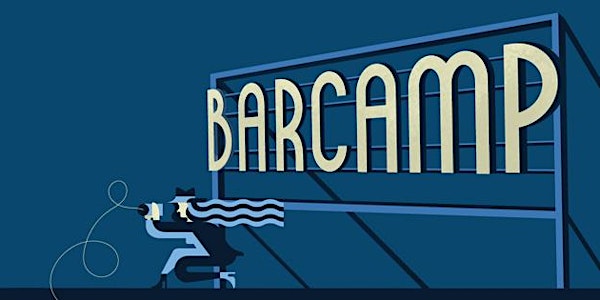 BarCampNola 9
When and where
Location
Boggs Center for Energy and Biotechnology at Tulane University 6823 St Charles Ave New Orleans, LA 70118
Description
It's that time of year again….July 16 + 17 will kick off BarCampNola 9!

What Is BarCampNola?
To sum it up, BarCampNola is a yearly "unconference" that brings passionate people together to share what they love with the community. While it initially started off with a more tech focus, the event has grown into more than that and welcomes anybody who wants to discuss their favorite topics or subject matter. It is an ad-hoc gathering bringing talented people together in one location to exchange ideas, build connections, and launch shared projects or initiatives. BarCampNola takes place over the course of two days. Day one is full of workshops about a variety of topics. Day two is the "project day" where the entire group gets together to build something useful for the community. (More below.)
Can I Present?

Have you been to BarCampNola before and seen people present on exciting topics? Are you thinking about presenting this year? Well let me answer this for you….YES! YES YOU SHOULD! And in the words of the Water Boy "YOU CAN DO IT!" You can prepare a topic before hand or you can get up that day and talk about whatever you want. Presentation slots are sliced up into 15, 30, or 45 mins increments.
Find out more information by checking out:
barcampnola.com
twitter.com/barcampnola
facebook.com/BarCampNola
After Party!!!
Saturday, after the main event, starting at 5:30 we will be hosting the afterparty. Location to be announced.
Day 2 - TBA