Description

You can check out the topics here. It will be updated as speakers sign up.
Anyone with something to contribute or with the desire to learn is welcome and invited to join.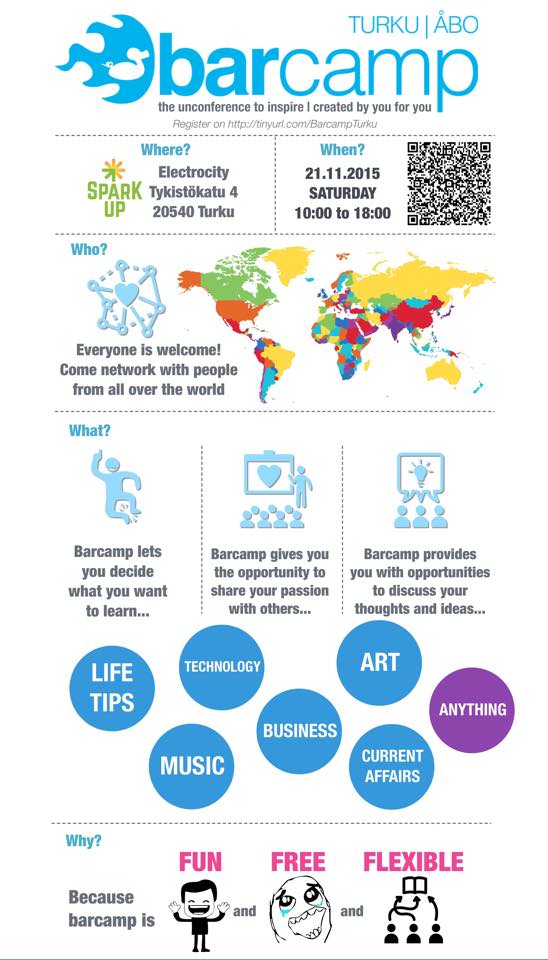 What is a Barcamp?
Barcamp is an ad-hoc unconference born from the desire for people to share and learn in an open environment. 
It is an intense event with discussions, demos and interaction from attendees. It has been happening since August 2005 
in over 350 cities around the world.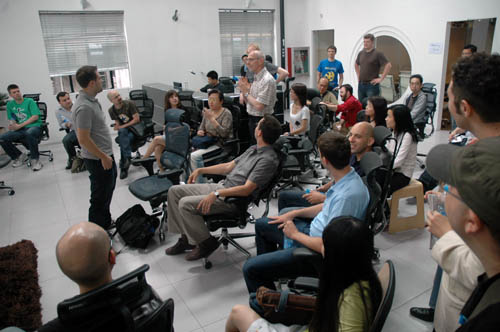 What is Barcamp? Click here to find out more ---> https://youtu.be/-0Owz-hTLVY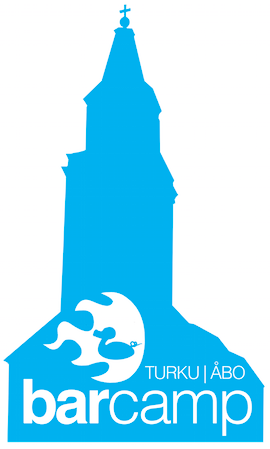 This is the first Barcamp in Turku and we hope to be able to create a vibrant environment to boost interaction, increase knowledge sharing between people, and provide opportunities to meet people with similar passion.
How can I Participate?
Just come and participate. Its a freeform event which you decides what you want to do. You can share you ideas, or listen to other's idea. It doesn't matter how old you are, or where you come from. Everyone can be a speak, everyone can be an audience.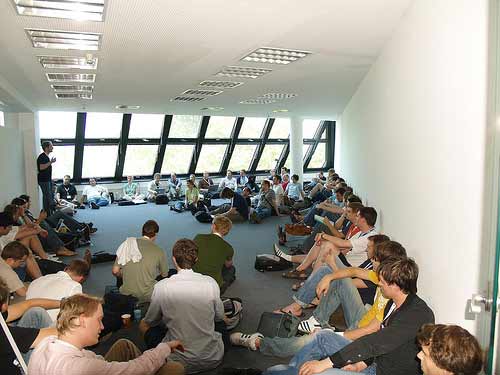 What's the plan?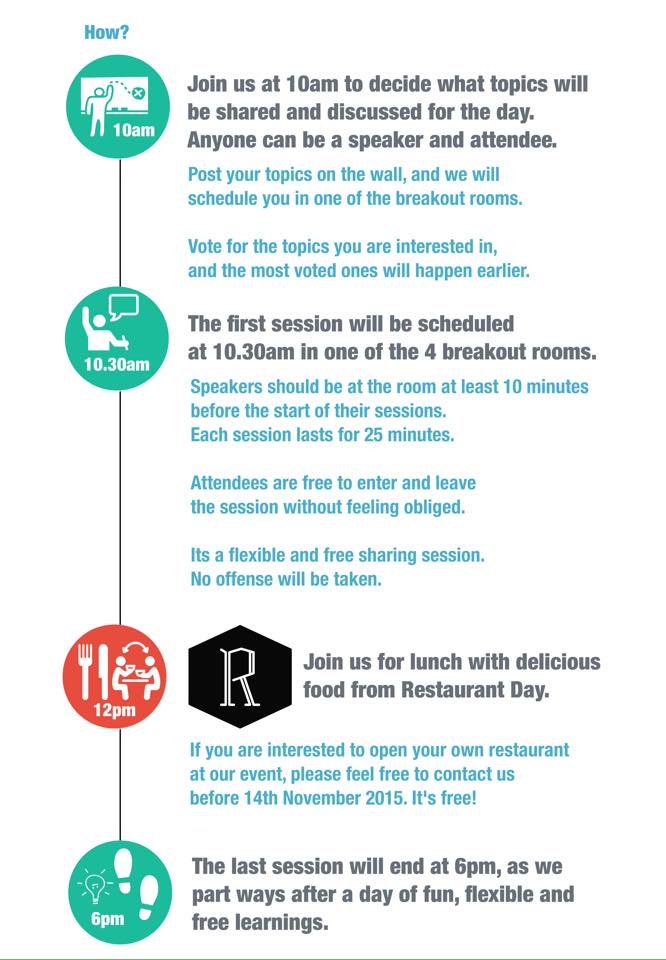 The event will start at 10am with Topic Posting. Attendees arrive and interested speakers can post their topics on the board, and other attendees can vote for what they are interested in. Organisers will start scheduling the sessions as the topics get voted.
At 10.30am, the unconference will start. Topics will continue to be posted by speakers, voted by audience and scheduled by organiser. Audiences are welcome to enter and leave any sessions as they wish at any point in time.
Each speaker will be given 25 minute to share and discuss about anything they are interested in. Audiences are encouraged to participate. Everyone is a speaker and audience.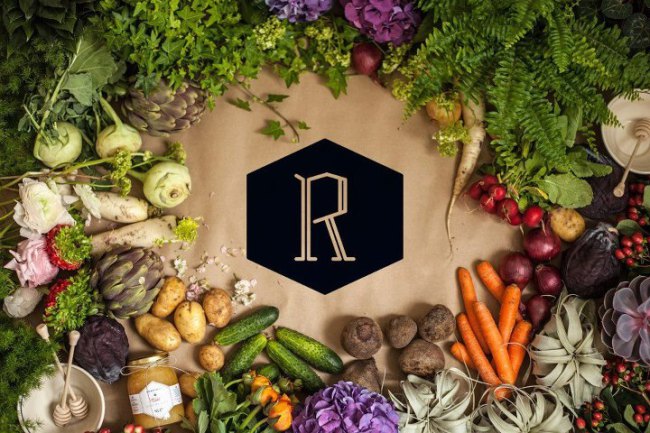 Restaurant Day in Turku
In conjunction with Restaurant Day, we are offering tables that interested parties can set up to sell food!
We hope to be able to get people from all culture to come and share different kinds of food. So feel free to get a table space to set up your restaurant. Whether you want to serve hot food or cold, we can set up the neccessary arrangements for you.