Location
Eventbrite
155 5th St.
7th floor
San Francisco, CA 94103
United States
Description
We're excited to bring the BarCamp tradition back to the Bay Area. BarCamp Django is an opportunity for Django developers and enthusiasts to get together for 30 hours to learn, build, play, and connect with others.
This is a community event that is driven by your participation. We have 10 rooms of various sizes to accommodate lighting talks, workshops, debates, demos, and the occasional board, poker, or Street Fighter game.
We have limited space available (150 max) to make sure the event is small enough for every attendee to engage. If you purchase a ticket, please make sure you can attend. If you can't make it we ask that you release your spot so another member of the community can join in.
---
TICKETS
We are charging $15 a ticket to curb no-shows for the event; all proceeds from ticket sales are donated to the Django Software Foundation.
To assure equal access, we're releasing tickets in stages. Tickets will be released on:
9/3 @ 10am PST

9/10 @ 4pm PST

9/17 @ 12pm PST

9/24 @ 10am PST
---
SCHEDULE
Saturday:
10:00am - Doors Open

10:30am - Welcome

11:00am - Saturday Grid Opens

12:00pm - Lunch Sponsored by

[

Apply here

]

6:30pm- Sunday Half Grid Opens

7:00pm - Dinner Sponsored by RealPython
11:30pm- Late Night Snack Sponsored by [

Apply here

]
Sunday:
9:00am - Breakfast Sponsored by HearSay Social

9:30am- Sunday Half Grid Opens

12:00pm - Lunch Sponsored by [

Apply here

]
4:00pm - Closing remarks & Cleanup
That's a wrap!
---
PARTNERS
---
MEAL SPONSORS
Thank you to our partners for keeping us fueled and hydrated over the weekend!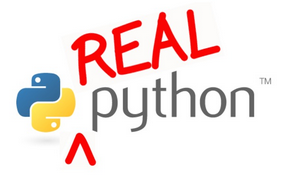 ---
SOME LIGHT READING
What is a BarCamp?
A BarCamp is an ad-hoc conference (an un-conference, if you will). At BarCamps, everyone who attends is expected to actively contribute in some way - by giving a talk, arranging an activity, getting involved in an interactive session or generally helping out with running the event.
Unlike regular conferences, the schedule for a BarCamp isn't set in advance; instead, it's organized by the attendees at the start of the event. The schedule starts as an empty grid, with rooms and time slots but no sessions. Participants then write down the session they want to run on an index card and assign themselves a slot on the grid.
Do I have to contribute?
BarCamp Django is a participatory event: everyone is expected to contribute something. Public speaking and leading discussions not your thing? No worries, you don't have to give a full-length talk. There are plenty of other ways you can get involved.
How can I contribute?
Here are a few ideas:
Host an open conversation about a topic you are interested in - continuous integration with Django, best practices for unit testing, ways to implement WebSockets for example.

Run an "office hours" session where people can come and get help with an open source tool you know well or are involved with.

Go non-tech! Teach people yoga, or how to do latte art, or cartwheels.

Bring along a five-minute "lightning talk" - there will be at least one session set aside for these. Lightning talks are a great way to get started with public speaking.

I'm not familiar with Django, heck I'm not even a developer. Can I still attend?
This is a community event focused on sharing Django knowledge and meeting new people. Anyone with programming knowledge is welcome to join, but in the spirit of BarCamps, we ask that you come with an eagerness to learn and willingness to contribute in some way. The privacy of our attendees is of upmost important to us, so we ask that no recruiters attend this event.
How long is BarCamp Django?
This BarCamp is 2 days, and will run from 10am Saturday morning until 4pm Sunday. Doors will be open throughout the duration of the event and all are welcome to camp out overnight. If you do plan on camping, please bring your own camping gear (sleeping bag, blow up beds, pillows & blankets).
Are there scholarships available to attend BarCamp Django?
Yes, we want to make sure everyone who wants to attend can. If the $15 price tag is cost prohibitive for you, please contact us for scholarship assistance.
#djBarCampSF
BarCamp Django SF is a professional event, and we want the space to be welcoming to all members of the community. All attendees must agree to abide by the BarCamp Django SF's Code of Conduct.
---

Credits: Illustration by Audrey Roy Greenfeld of Two Scoops Press. Bridge icon by Simon Child from The Noun Project. Fonts by Kustomtype and Skyhaven Fonts of Creative Market.