BarCamp by startGNV
Gainesville's tech un-conference! Low-cost and open to the community. Saturday, May 14 at the Hippodrome in downtown Gainesville, FL.
When and where
Location
Hippodrome Theatre 25 Southeast 2nd Place Gainesville, FL 32601
Refund Policy
Contact the organizer to request a refund.
Eventbrite's fee is nonrefundable.
About this event
BarCamp: What's this all about?
(you can also scroll to the bottom of this page and learn more details under the "Know Before You Go" section).
COMMUNITY AND INFORMATION
BarCamp is an ad-hoc unconference born from the desire for people to share and learn in an open environment. It is an intense event with discussions, demos, and interaction from attendees.
Anyone with something to contribute or with the desire to learn is welcome and invited to join.
The ticket price includes lunch.
When you come, be prepared to share with barcampers.
Presentations including a brief Q&A will be 30 minutes. The tracks for the presentations include:
- Entrepreneur - Talk about your journey, successes, and setbacks.
- Creative - Share creative tips, like building brands and illustrating.
- Technology - Talk about hardware and software that you love to geek out with.
- Kitchen Sink - Discuss a topic that does not fit into one of the other tracks.
When you leave, be prepared to share it with the world.
If you would like to attend but the $10 fee is prohibitive, please send us an email at Team@startgnv.com
Attendees must give a demo, a session, or help with one, or otherwise engage in some way with the event. All presentations are scheduled the day they happen. Prepare in advance, and be ready to present without audio/visual equipment. Come early to get a slot on the wall. Attendees will select the demos or presentations they want to see.
If desired, presenters are responsible for making sure that reference materials are published on the web for the benefit of all and those who can't be present.
BARCAMP FOR EVERYONE
Contact startGNV at team@startgnv.com if you have questions.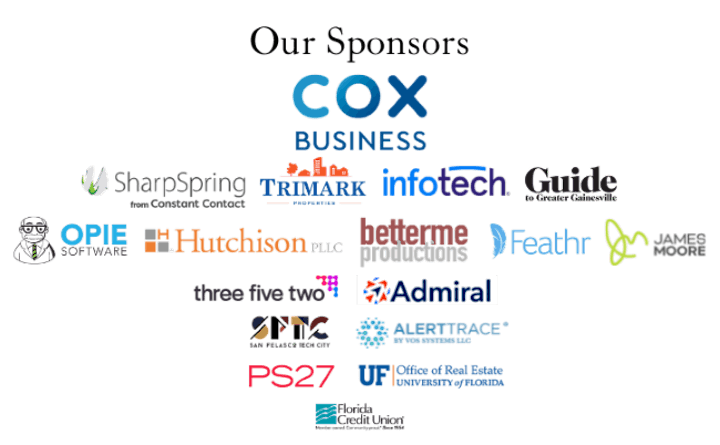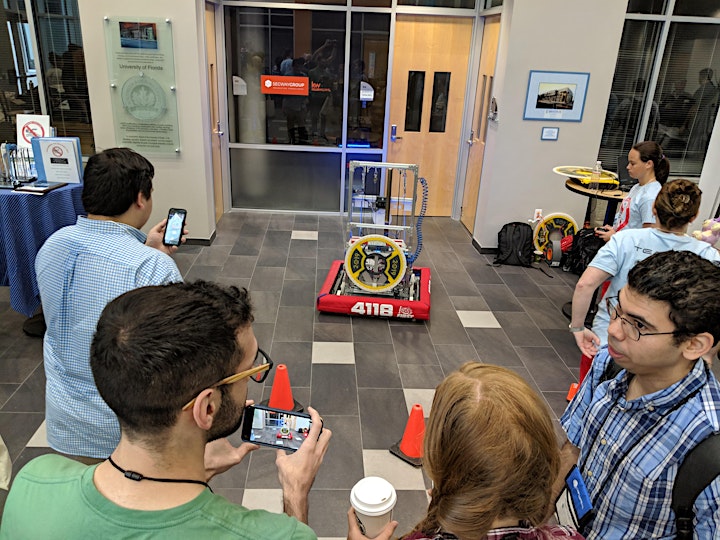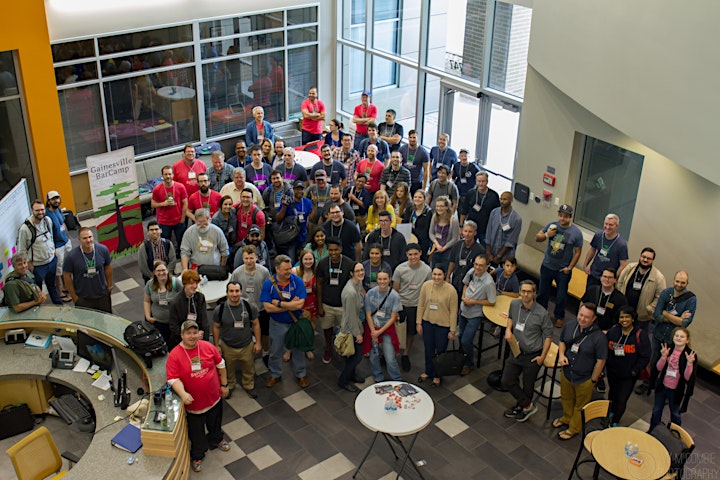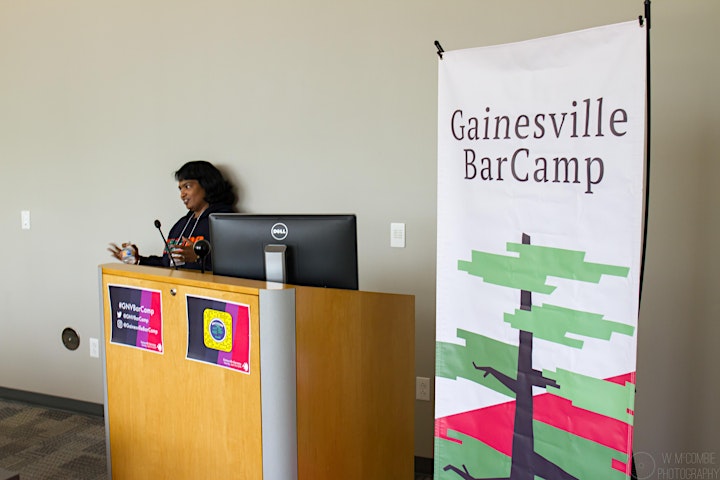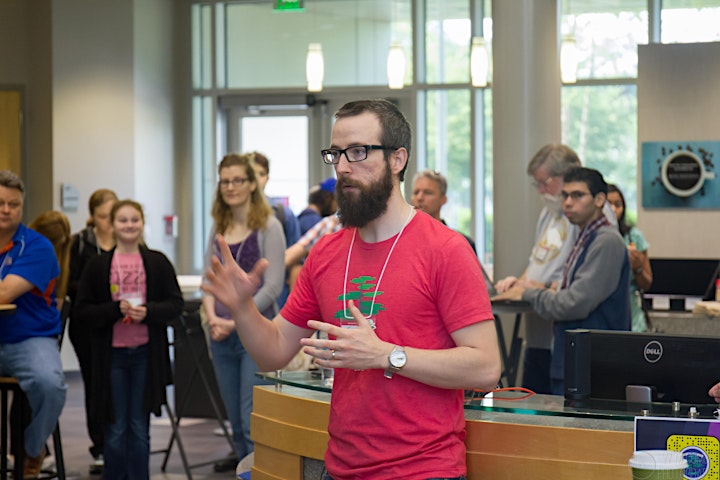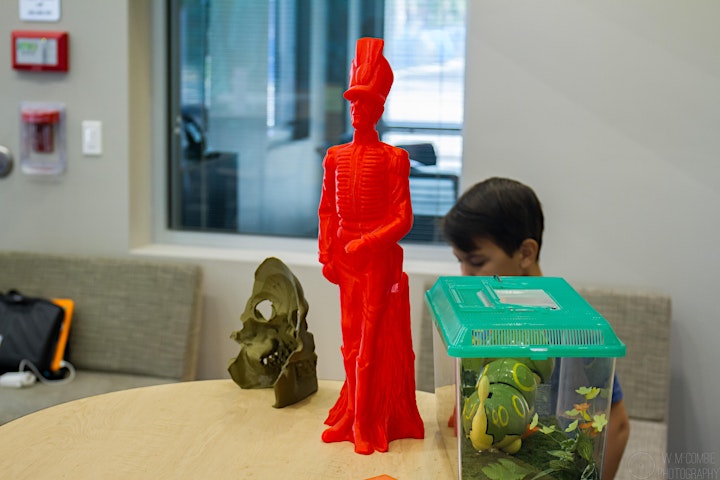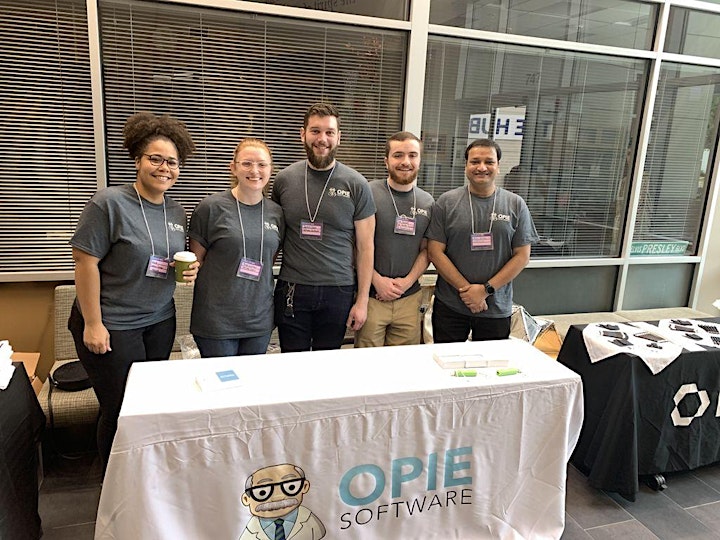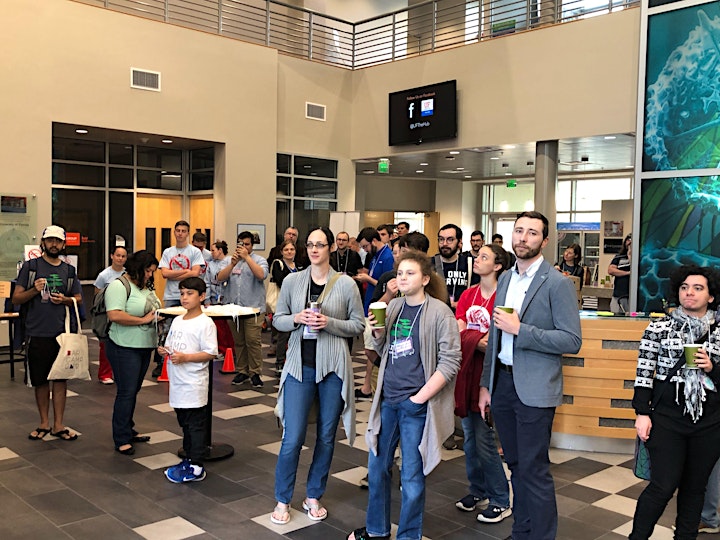 Things to Know Before You Go
Once you've registered, here are some helpful things to know before you go:
Check-In
Check-in starts at 8:00am in the basement floor of the Hippodrome. Don't use the front entrance of the building. Instead - walk to the left side of the building (same side as Maude's), and down a short flight of stairs. An elevator is also available on the same side for accessibility needs.
Parking
Early morning on a Saturday offers several parking options including the following:
Street parking on 25 SE 2nd Place and 1st Street
Downtown parking garage
Paid lot in the Sun Center
Masks
Masks are not required, but are encouraged to be worn when inside the building.
Presenters
ARRIVE EARLY. While we can't guarantee that everyone who wants to present will get a slot, you'll have a better chance if you arrive early
SLOTS. There will be a whiteboard containing the rooms and timeslots. You will look for an available slot and place your name and presentation name on it.
If for some reason, there isn't a slot for your presentation this year, we hope you'll still participate as an audience member and use the day to network, support other presenters and learn.
EQUIPMENT. 3 of our 4 session spaces will be equipped with a projector, screen and mac, but no wifi. Plan accordingly. This might mean bringing a thumb drive with a powerpoint that has embedded items in it.
If you don't need equipment support, we recommend you look for a slot in the 1st floor bar space (which is the only space we won't have that equipment). This will greatly help those who need equipment in the other spaces.
TIMING. Sessions should last no more than 30 minutes and that includes an optional Q&A. If you plan to include a Q&A, aim to keep your overall presentation to approximately 20-25 minutes.
We will do our best to have volunteers in each room to help you keep track of time, but it is highly recommended that you also set a timer on your phone or ask a friend in the audience to do so to help keep things on track.
BE FLEXIBLE
Audience-participants will float into various spaces. Though we'll have signage for each room, and do everything we can to mitigate disruption, don't be surprised if some attendees initially get lost or need to move through your space to get to another location.
HAVE FUN sharing your expertise and in being an audience member! Our community is eager to learn and you will play a big part in that.
Lunch
Lunch will be a boxed lunch w/ bottled water and available in the basement space. The lunch items are based on reservations made through EventBrite.
The following spaces will be available for networking while eating:
Hippodrome basement (some formal seating)
Hippodrome porch (benches available)
The loading dock/space just above the stairs to the basement.
Any downtown green space you'd like (Bo Diddley Plaza, etc).
Please no food in any of the spaces on the 1st floor of the Hippodrome
General Schedule
BarCamp will occur from 8:00am until approximately 1:45pm
The first session will start around 9:30
We will plan 10 minutes of travel time between sessions
Sessions will occur in 3-4 spaces over the course of the day:
Basement
1st floor gallery (side facing Maude's)
1st floor cinema (in between the gallery and bar)
1st floor bar (this will be the space without A/V and only used for morning sessions due to a performance starting at 2:00)
Post-BarCamp Networking
BarCamp will end at the Hippodrome around 1:45-2:00 when we need to vacate spaces for their cinema and mainstage performances, but unofficial networking can continue at several downtown locations such as Boca Fiesta a little later (just steps away from the Hippodrome)
Questions?
Email team@startgnv.com