About this Event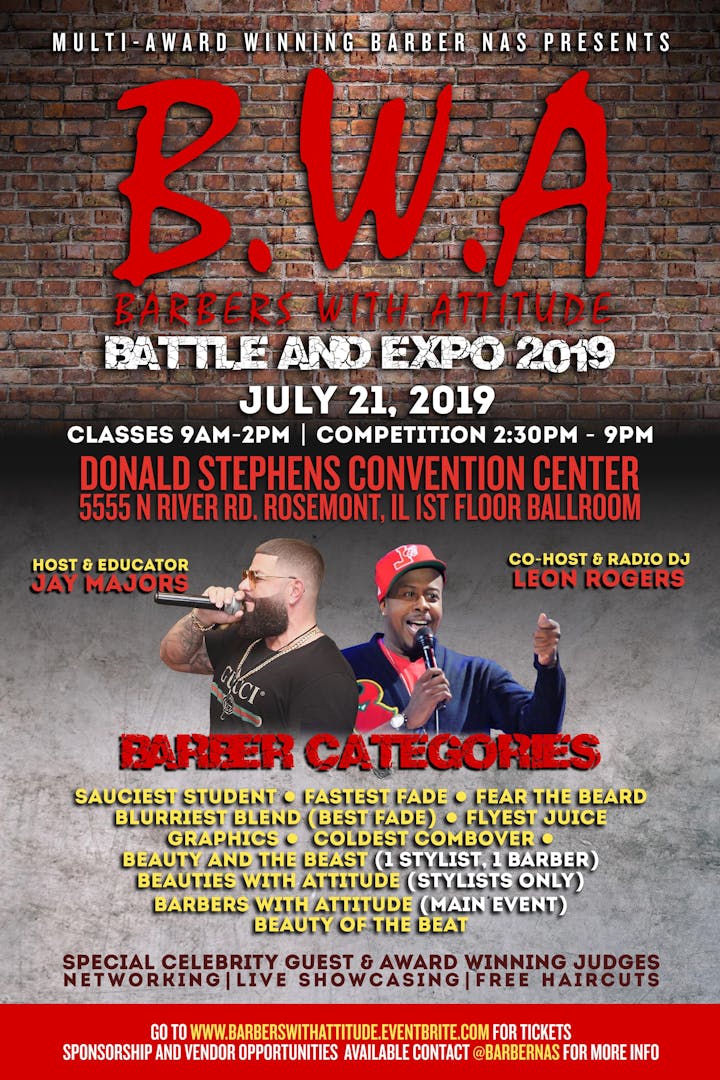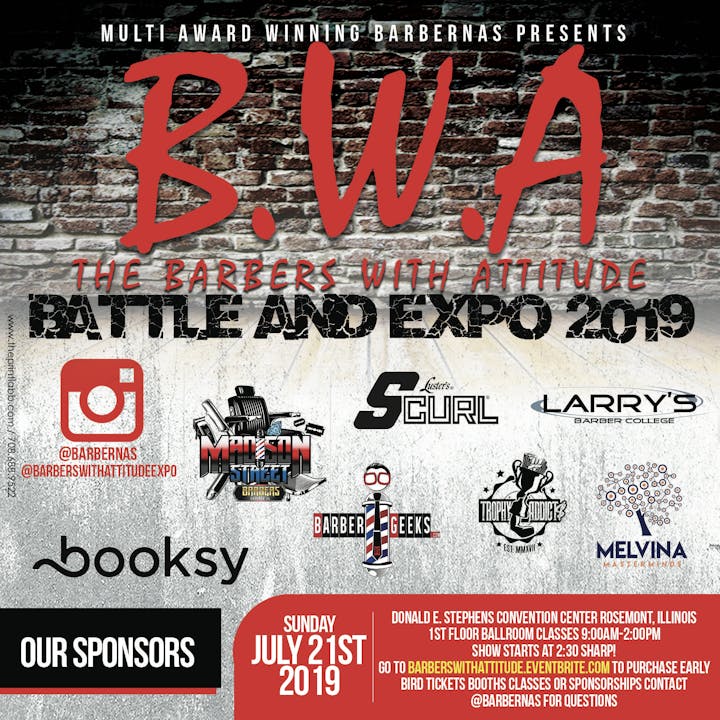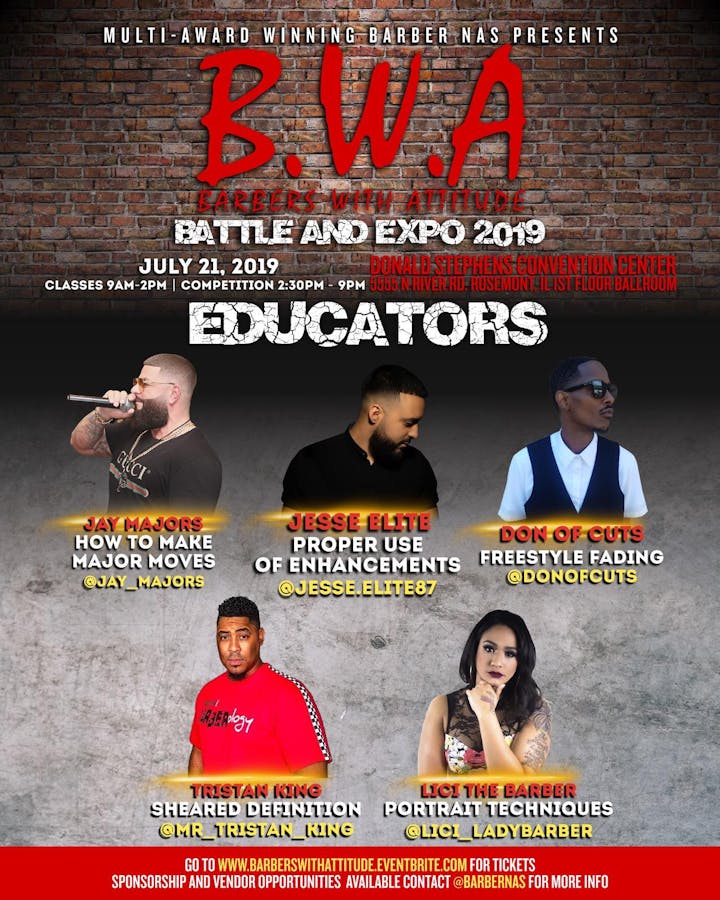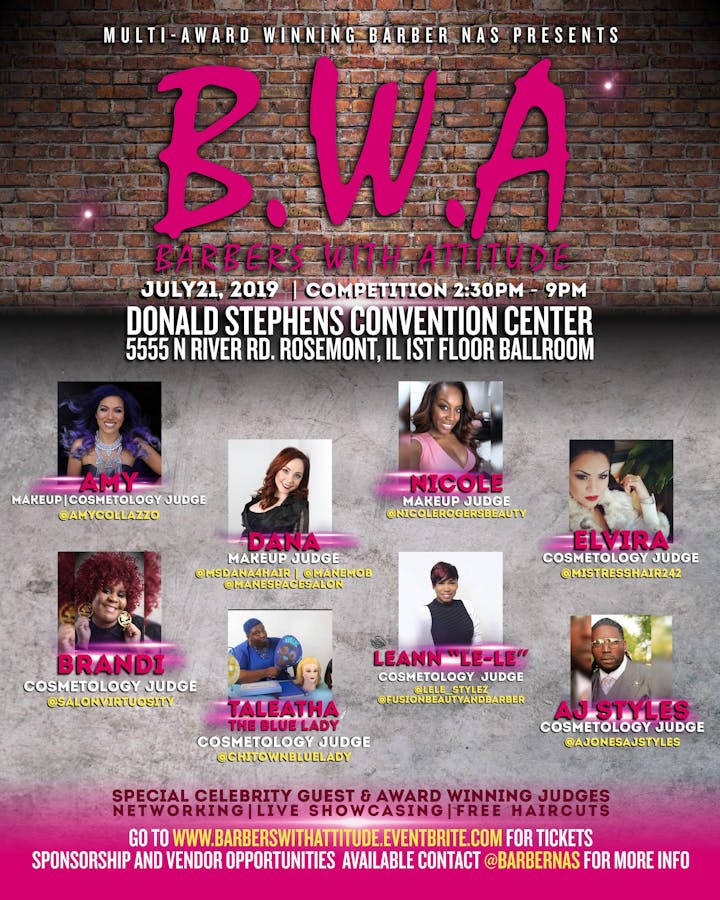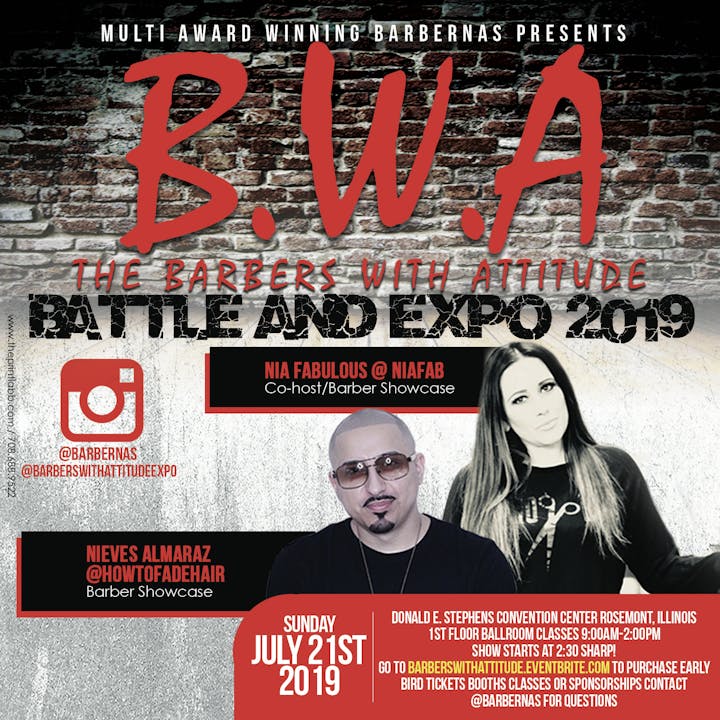 Welcome! I am Nasee Yehuda also known as Barber Nas throughout the industry. I've been a professional barber for over 25 years. I'm also an Educator/Instructor, 48x🏆Award Winning Barber, Owner of Madison Street Barbers, MSB the App and organizer of BARBERS WITH ATTITUDE EXPO. I would like to thank you for participating in this joyous event where we combine all aspects of Barber, Cosmetology, Fashion, Arts, Music, Business, Entrepreneurship, Seminars and Education. Every year we will strive to bring you more innovative and cutting edge techniques, products, trends, music genres and comedy! Much love and see you soon!
HOSTS:
CT BARBER EXPO JAY MAJORS
RADIO HOST LEON ROGERS
CO-HOST/BARBER SHOWCASE
NIA FABULOUS
EDUCATORS:
JAY MAJORS
LICI LADY BARBER
TRISTAN KING
DON OF CUTS
JESSE ELITE
SPONSORS:
COMEDIAN/ACTOR HANNIBAL BURESS NON PROFIT GROUP : MELVINA MASTERMINDS
LARRY'S BARBER COLLEGE
BOOKSY
BARBERGEEKS
LUSTERSCURL
TROPHY ADDICT$
MADISON STREET BARBERS
FOLLOW US @barberswithattitudeexpo @barbernas #bwaexpo #barberswithattitude
Class 9am-2pm. Vendor setup time 10am-1:30pm. Soundcheck starts at 10am-1:30pm. Registration starts at 12:00pm. Competition, showcase and entertainment starts at 2:30 prompt! Competitors must be registered one hour prior to competition start time. All competitors must bring capes and power strips. Ring lights are allowed. Points will be deducted for unprepared competitors. Pre judging for every category. General admission, classes and competitions can be paid at the door if available. Thank you for your support!