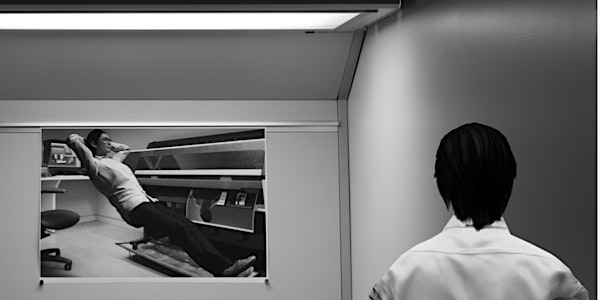 Barbara Pollack "Brand New Art from China"// A Book Signing and Alumni Pane...
Location
MFA Photography, Video and Related Media
214 East 21st Street
New York, NY 10010
Description
SVA, MFA Photography, Video, and Related Media celebrates award-winning journalist, art critic, and curator, Barbara Pollack on the occasion of her new publication Brand New Art from China. In celebration of the department's 30'th anniversary, Barbara will lead a discussion with a panel of artists whose work investigates themes surrounding transnationalism and the Asian diaspora. Participating artists will include artist Pixy Liao alongside alumni Baoyang Chen '14, Tiger Cai '14, Jesse Chun '14 and current thesis student Hanwen Zhang '19.

About Barbara Pollack's book Brand New Art From China:

"A unique and visionary generation of young Chinese artists are coming to prominence in the art world – just as China cements its place as the second largest art market on the planet. Building on the new frontiers opened up by the Chinese artists of the late 1980s and 1990s, artists such as Ai Wei Wei who came to the West and became household names, this new generation are provocative, exciting and bold. But what does it mean to be a Chinese artist today? And how can we better understand their work?
Here, renowned critic Barbara Pollack presents the first book to tell the story of how these Chinese millennials, fast becoming global art superstars, negotiate their cultural heritage, and what this means for China's impact on the future of global culture. Many young Chinese artists have declared they are "not Chinese, but global" – this book investigates just what that means for China, the art market, and the world.
Brand new Art from China is the first collection to showcase the dynamic new art coming from Chinese artists, and features full-colour photos and video stills throughout – with many works being published in book-form for the first time. Featuring an in-depth interview with Zhang Xiaogang, probably the most well-known artist in China itself, whose sombre portraits of Chinese families during the Cultural Revolution sell for as much as $12 million at auction, alongside unparalleled access to the tastemakers of today's art scene, Brand New Art from China is the essential guide to Chinese contemporary art today - its vision, values and aesthetics."