Description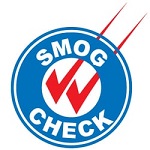 All Smog Technicians working in the State of California need to have a 16-hour update course prior to renewing their smog check repair license. Technicians may complete this course two years prior to their license expiring. This course includes the Technicians Bureau of Automotive Repair License Renewal Exam.
This is NOT your typical Smog update training class. College of the Canyons is offering a BAR Update Training courses that is unparalleled in the education of On-Board Diagnostics (OBD) ll and you will get your BAR Update Training hours at the same time.
The OBD ll class covers California OBD ll Rules & Regulations from 1996 to 2014 model years, as well as the 10 OBDll SAE Service Modes. This OBD ll class is applicable to all vehicle Manufacturers.
The OBD ll Diesel class covers ALL California OBD ll Rules & Regulations from 1996 to 2014 with emphasis on 2007-2014 model years. It also covers the 10 OBDll SAE Service Modes.
The OBD ll material that is being taught will help technicians understand some of the methods used to calculate good repairs by the BAR. This is instrumental in keeping your STAR scores up.
**Must be able to provide proof of unexpired ASE A-6, A-8 and L-1 or the BAR Specificed Diagnostic and Repair
About the Instructor:
Steve Caruso has been a professional technician for more than 28 years and his professional achievement include an ASE Master Automotive Technician (25 years), ASE L1 Advanced Engine Performance Specialist, Bosch Master Technician, GM Delco Tech technician, Licensed California Smog Technician as well as a BAR Certified Instructor.
Steve has extensive technician training in aftermarket and OE training in vehicle engine performance and electrical for Domestic- Ford, GM Chrysler, Foreign – Honda, Toyota, Mazda, Kia and European –BMW, Mercedes Benz, Volkswagen/Audi.
Steve's knowledge of today's modern vehicle enabled him to have written 11 different BAR certified update courses that include: Understanding OBDll, Vehicle communications, Fundamental diagnosis, Understanding fuel trim, as well as 3 different Manufacturer's training to name a few.
Smog instructor license number is CI120900
A campus map and parking pass are listed below: