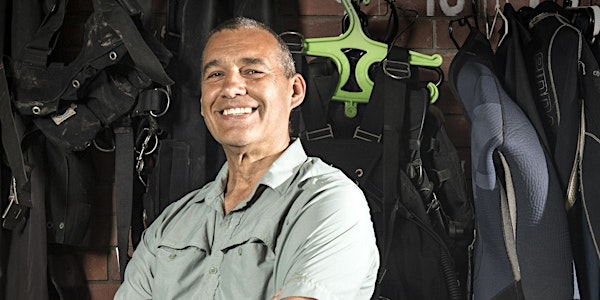 Banyandah Toastmasters' 45th Anniversary with Craig Challen
Location
Maylands Tennis Club
56 Clarkson Road
Maylands, WA 6051
Australia
Come celebrate Banyandah Toastmasters' 45th birthday at a special evening featuring Craig Challen, Joint-Australian of the Year
About this event
Western Australia's oldest running Toastmasters club, Banyandah, turns 45 and we want you to celebrate with us!
Come join 2019 Joint Australian of the Year Dr Craig Challen at our celebration on Monday, 9 September at Maylands Tennis Club. Hear first-hand how Craig helped save the 12 soccer players and their coach in that unbelievable 2018 Thai cave rescue.
Now a sought-after keynote speaker, Banyandah alumnus Craig will also share how he uses the skills learnt at Toastmasters to speak to international media and audiences.
Additionally, 2017 West Australian Toastmasters Public Speaking champion and Current Banyandah member Cristina Millingalli will present a speech.
People new to Toastmasters have a chance on the night to win a 6 month Banyandah membership (including joining fee) worth $110!
There will also be impromptu speaking, where people will speak on a topic with no notice and a speech evaluation. Everything at a typical Toastmasters meeting is evaluated, giving speakers the benefit of feedback from other members to further develop their skills.
Nibbles will be provide so join us for a fun and enthralling night 6:30pm for a 7pm start.
Ticket numbers are strictly limited so get yours before you miss out!
BENEFITS OF TOASTMASTERS
Clearer communication
Improved leadership skills
Enhanced teamwork
Effective meetings
Increased productivity
Positive mentoring
Complements existing training programs
Cost effective
BANYANDAH TOASTMASTERS
Banyandah Toastmasters welcomes members of all levels and strengths to practice and learn public speaking in a friendly and welcoming atmosphere.
Banyandah meets the 2nd and 4th Mondays of each month. Our customary meeting venue is in the Dome Coffees building, conveniently located opposite Maylands Train Station.
Guests are free to attend and membership is highly affordable and excellent value for money.
JOIN US
To join Banyandah or request further information, contact Liz on 0417 968 179 or speak@perthtoastmasters.com.
TOASTMASTERS INTERNATIONAL
Toastmasters International is a worldwide non-profit educational organisation that empowers individuals to become more effective communicators and leaders. Head-quartered in Colorado, USA the organisation's membership exceeds 357,000 in more than 16,600 clubs in 143 countries. Since 1924, Toastmasters International has helped people from diverse backgrounds become more confident speakers, communicators and leaders. For information about local Toastmasters clubs, please visit www.toastmasters.org. Follow @Toastmasters on Twitter.