Description
Join us from the comfort of your own space for the first ever graduation and demo day of Bantunium Labs Accelerator Program. Since our first cohort in Fall 2016, our companies have worked tremendously hard to launch great companies. There will be three portions of the event: a web page of videos featuring all Bantunium Labs companies and a live webinar in which graduating companies will pitch. This year's live demo day will feature Optikal Contact Care and noteXplore. Start time is in Eastern Time Zone.
Demo Day will be live streamed on YouTube with live chat at https://www.youtube.com/channel/UCXpg0hQyp6byBbNMZpw_RPA/live
You can also view the live stream at http://bantunium.com/demo-day/ (no live chat. Sorry!)
Who should attend?
Anyone wanting to learn more about Bantunium Labs

Anyone wanting to learn more about virtual pitching

Investors seeking minority founder-led companies
What is on the agenda?
Introduction of Bantunium Labs

Live Pitch from Optikal Contact Care

Q&A with Optikal Contact Care

Live Pitch from noteXplore

Q&A with noteXplore

Closing


About Bantunium Labs:
Bantunium Labs is a pre-seed startup accelerator tackling diversity and inclusion issues by introducing founders of the African diaspora to lean startup methodologies, the art of the pivot, and bootstrapping to launch. http://bantunium.com

About Optikal Contact Care:
Optikal is a subscription box with an affordable new brand of contact lenses with accessories (cases, solutions and more) delivered to your doorstep. http://optikalcontactcare.com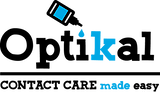 About noteXplore:
noteXplore empowers music listeners to guide their music discovery by enabling them to quickly curate playlists based on album or song credits. http://notexplore.com