Description
The Banquet for Change is a meeting point designed to allow well meaning Nigerians to gather and celebrate life but also contribute in securing the future of Nigeria.
It is a grand social and cultural event that features;

Cultural Dance, Live Music and Entertainment

A 3 Course Best in Class Dinner.

Hosted by King Ifeanyi Oruruo (Chairman/CEO of LIVEN Capital) and a champion of Social Development through economic investment, who is deeply rooted in the Nigerian corporate terrain and advanced in his exposure to global enterprise. He will also release his book GENIUS at the Banquet.
Beyond this it is a business platform that seeks to achieve progress for all of us through alliance for the development of a greater Nigeria, it organizes to achieve support and collaboration for the NO COMPROMISE Campaign.
The NO COMPROMISE Campaign is a movement for Change in Nigeria that advocated actions, investments and collaborations that we can make as individuals which will ensure a better Nigeria.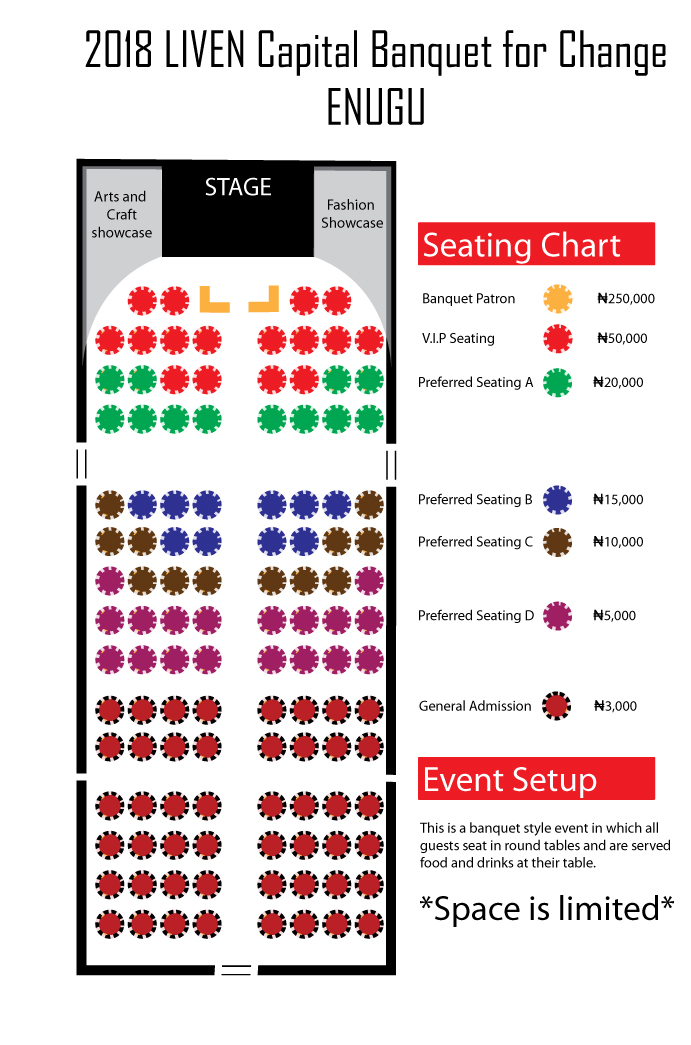 Somehow overtime we formed a dependency on Politics and Governance for development. This is a very flawed approach that has failed us for 58years. I know a much faster way to excellent development. The reformation of the standard of living in Nigeria is only possible when we can leave behind, politics and cronyism and face the problems head on and together. I have created 3 platforms for doing this.
Agents of Change (AOC).

Communal Development Program (CDP).

Comprehensive Enterprise Development (EDP).
These are not political programs, they are not mere promises, they are real solutions that will work to redevelop this country rapidly.

This event is for those who love Nigeria and a good time.