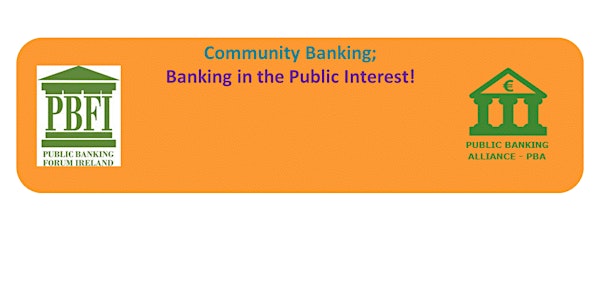 Banking and Money Reform Conference - with Prof Richard Werner.
Location
Ashling Hotel
Parkgate Street
Dublin 8
Dublin
Ireland
Description
Almost 70% of Banks in Germany are Small Local Public Community Banks suppporting small Businesses, their Regions and Communities:
The Public Banking Forum of Ireland (PBFI) and the Public Banking Alliance (PBA) are working to introduce Community Public Banks to Ireland to provide support for SME's and communities, to drive our indigenous economy and to create a platform for rural revival.
We are delighted to announce this conference with Professor Richard Werner.
Professor Werner is Chair in International Banking, Director, Centre for Banking, Finance and Sustainable Development at Southampton University. He heads up the group 'Local First' based in Hampshire UK. They will open their first Community Bank in Southampton this year. They plan to replicate this model throughout Britain.
We will also have a submission from Positive Money UK on the day.