Event Information
Location
The Lagoon (SW Corner of Meridian & University Ave)
Description
Join us for the first ever Bank of Colorado tailgate at the NEW CSU stadium!
There will be drinks, food and fun for the entire family. The fun will start at 9am and will wrap up 30 minutes prior to kickoff.
Where will the tailgate be located?
This year the tailgate will be located at the lagoon next to the Recreation Center near Moby. Look for our signs, flags and our giant white tent!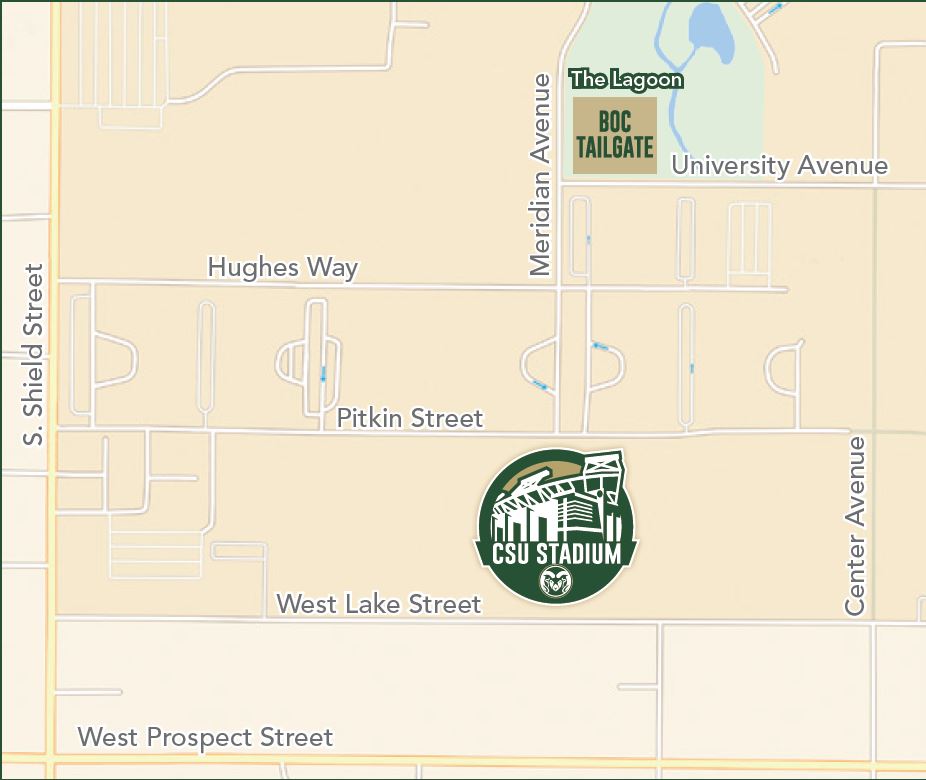 Parking Information & Important Info
Click here for Game Day parking and General Info: CSURams.com/footballgameday
Single-game parking is offered to fans in parking lot 740 as well as in other parking lots located in the South Campus annex off of Centre Avenue.
Uber:
The drop-off area for individuals who are being taken to a game via Uber is located off of College Avenue, on Remington Street, next to the University Center for the Arts (located between East Pitkin Street and East Lake Street)
Shuttles:
Colorado State University and CSU Athletics have partnered with the City of Fort Collins and Transfort to provide two game day shuttle routes. One shuttle system services fans who have parked in South Campus, on Centre Avenue or Research Boulevard, near parking lot 740. A second shuttle system services fans who have parked near the University Center for the Arts; individuals who have arrived on campus via limousine, Lyft, taxi or Uber; and guests who have utilized Accessible Parking in lot 575.
NOTE: GAME TICKETS NOT INCLUDED
Date and Time
Location
The Lagoon (SW Corner of Meridian & University Ave)