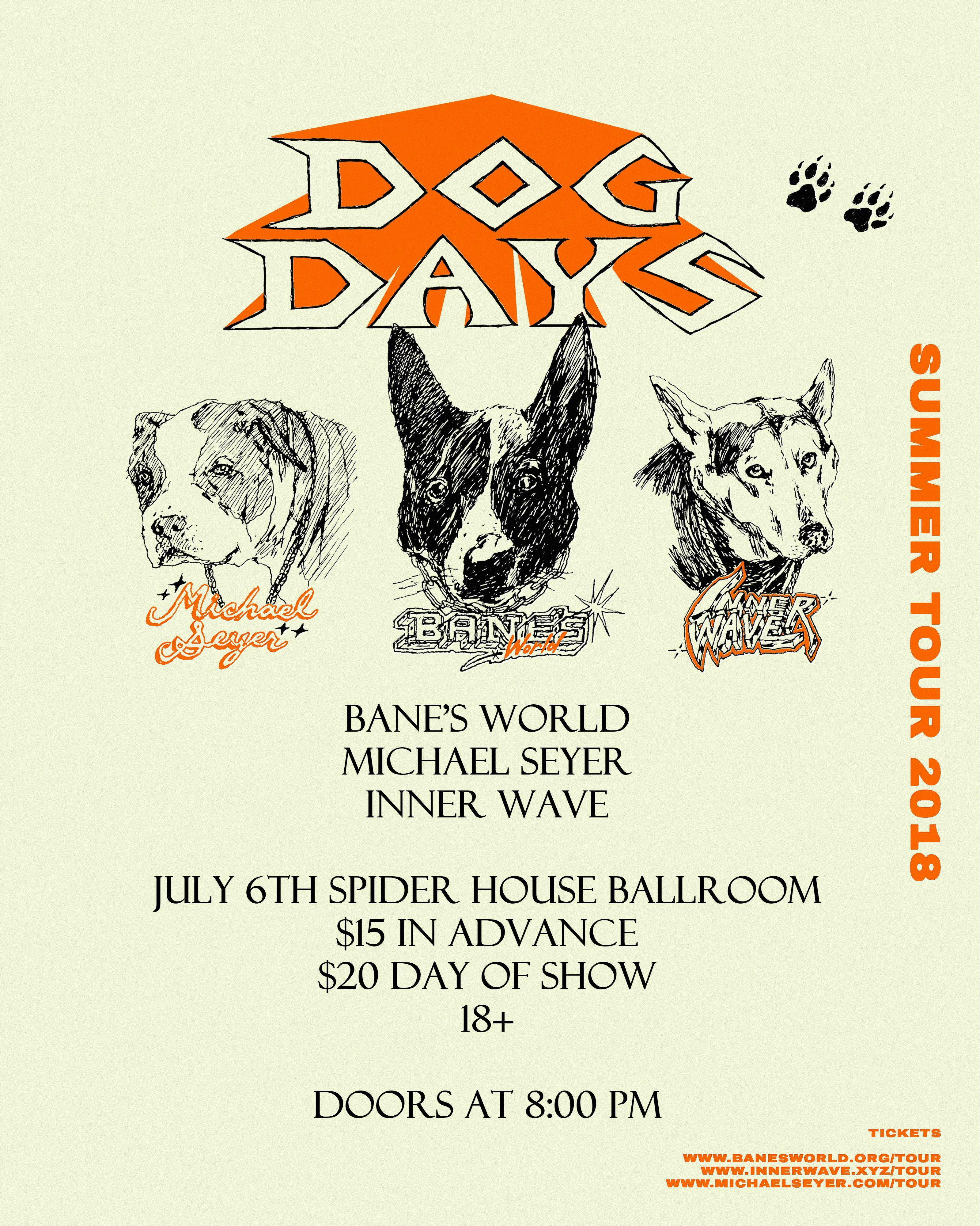 About this Event
Bane's World is headed out on tour and gracing us with his presence this summer! The 21 Year old bedroom producer hails from Long Beach, California. The crooner composes all of the music himself using only his computer and the collection of instruments in his garage. 
Bane's World will be rolling through with singer-songwriter Michael Seyer. Currently residing in Los Angeles, Seyer was originally born in the Philippines. The 23 year old musician produces everything in his bedroom and takes pride in it. With hazy guitars, airy synths, and introspective lyrics, descriptions of his music have ranged from atmospheric, bittersweet, and emotional. However, his unique take on the emerging "Bedroom Pop" community is one that cannot be pinned down too easily."
Paired with these two are experimental angels Inner Wave. Featuring fresh, easy listening, interstellar sounds from the minds of this so-called 'indie' group to create an environment for everyone to come together, dance, experiment and trip out. 
Tickets go on sale Friday, 4/27
$15 in Advance
$20 at the door
18+ welcome
Doors at 8:00 pm
Bane's World
https://bit.ly/2HXD9Rl
Michael Seyer
https://bit.ly/2qUDX1V
Inner Wave
https://bit.ly/2EEXUCZ