Bandon Beach Festival with Spirit

Friday, September 9, 2016 from 7:00 PM to 9:00 PM (PDT)
Event Details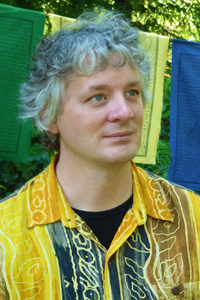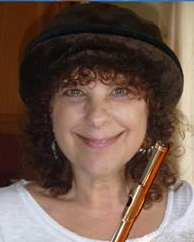 Come celebrate the joy of spirit at beautiful Bandon by the Sea, Oregon!  Bandon not only has the most artistically inspiring beaches along the west coast (and is a world destination golf course), but also the cranberry capital of Oregon.  This amazing event of mediumship comes chalk-full of fun and activities as it takes place the same weekend as Bandon's annual Cranberry Festival.  Book now to be a part of this fantastic getaway!   Come enjoy one of the great jewels of the Oregon Coast!
The evening will start with the lovely spirit-inspired music of Bandon's own award-winning author and concert musician Heidi Connolly.  Guided by the compassionate hearts of those on the Other Side, Heidi will let the melody of those in spirit play through her flute for various members of the audience, bringing majestic peace and comfort to all.    
Next, bestselling award-winning author and certified evidential spiritual medium Jeffrey Marks will connect with members of the audience to bring through evidential messages of loved ones in spirit.  Experience the eternal nature of love as those on the Other Side bring through details of their lives, memories with those still here, and what they have seen since passing.  With warmth and wit, Jeffrey explains how the process of mediumship works and demonstrates that love is truly forever. 
Pre-registration is highly recommended as seating is limited.
Note:  Not everyone who attends is guaranteed a reading.   
Also - learn how to develop YOUR psychic and mediumship abilities in a 1-Day workshop!  Click here for details.
Praise for Heidi's music from spirit:
"I recently heard Heidi's 'DeadTed Talk' at the 2015 Afterlife Conference in Virginia.  I hadn't expected to be moved in the least.  Yet after she finished playing her brief guided flute improvisational piece, I had tears in my eyes.  I had been profoundly touched.  When we spoke later, and I conveyed my sentiments, I felt Heidi to be exactly as she comes across: a spirit who emanates pure love."
"It was beautiful.  I just wanted to listen and listen… There was nowhere else I wanted to be; nothing else I wanted to do but listen.  It took me to another place altogether."
"I felt every note, first in my throat, then down into my chest and then my gut, then down into my legs and toes.  I felt it throughout my whole body, felt my whole body resonating with the opening that was occurring.  It's like the flute – your playing – is the mouthpiece of God."
"I asked for improved communication with my mother.  The next day we were presented with a totally shocking opportunity that brought us together in a way I never could have imagined after 60 years.  All I can say is, Why would you hesitate to listen to beautiful music that can change your life?" 
What people are saying about Jeffrey's work:
"Jeffrey has an incredible gift in connecting with loved ones who have passed over.   He connected with my mother, my sister and even my cat from the Other Side.  He said things that he would have no way of knowing; the nickname my mother used to call me as a child; how my sister passed; even two very specific things about my cat.  It was comforting to hear from my loved ones and the validation they are still with me.  It was an amazing experience!"  
"I had a reading from Jeffrey and he is fantastic!  It is a special gift and he has that gift.  He got to my grandmother and members of my family.  That was so cool.  I would recommend him highly to anyone wanting to connect to the Other Side." 
"The sitting was incredible.  Not only did dad come through and have some very special messages for both my mom and me, but also my mom's father, who had abandoned the family.  Jeffrey also connected with two of mom's brothers, with very detailed information about themselves and their relationship to her.  Jeffrey received a strong connection with my great-grandfather who was very happy to talk about his beloved wife and about homesteading in Nebraska in the mid-1800's.  The details were all totally correct ... This sitting exceeded all of my expectations.  The accuracy of the information he provided made it impossible to have any doubt that he was in contact with my family members.  The comfort and peace that this experience has brought me is beyond measure." 
When & Where

1200 11th St SW
1200 11th Street Southwest
Bandon, OR 97411


Friday, September 9, 2016 from 7:00 PM to 9:00 PM (PDT)
Add to my calendar
Organizer
Jeffrey Marks has been a professional medium for 18 years and is the award-winning bestselling author of three books on mediumship and psychic phenomena, including the Amazon.com bestselling series The Afterlife Interviews: Volumes I & II.  He received mediumship certification through James Van Praagh and also advanced mediumship certification through Lisa Williams International School of Spiritual Development.  He has also an alumnus of the world-renowned Arthur Findlay College of Mediumship and Psychic Studies in Stansted, England.  He has also completed coursework from the UK Academy of Mediumship.  He was a selected presenter for the 2015 National Afterlife Awareness Conference, and is also the former president of the Washington State Ghost Society.