Bandon 1-Day Psychic & Mediumship Workshop

Saturday, September 10, 2016 from 10:00 AM to 4:00 PM (PDT)
Event Details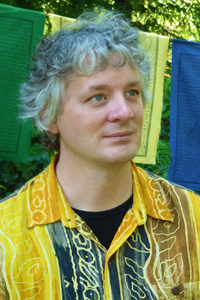 Have you ever wondered if you had psychic or mediumistic abilities?  Do you have to be born with them or can they be taught?  The truth is:  Everyone has them!  This special 1-day workshop with internationally renowned medium Jeffrey Marks demystifies the mysterious and helps you unlock your own personal treasure chest of abilities, all within the backdrop of the beautiful beaches of Bandon.
Through fun interactive sessions, you'll not only learn what your psychic senses are, but how they operate, and what it is like to see, feel, hear, and know information in new and different ways -- from someone sitting across from you to someone living in the world of spirit.  Jeffrey has been taught by some of the world's leading psychic mediums and is ready to share his learnings with you!  
You'll walk away knowing:
* How the psychic senses work - with your own personal experiences
* The difference between working on a psychic level and a mediumship level
* How to feel the presence of those in spirit and initiate communication for a reading
* How to meet and work with spiritual guides - as well as interacting with someone else's
* How to remain protected from negativity
Learn just how incredible your consciousness can be!   We all know deep down that we are more than just our brains and bodies.  This workshop introduces you to amazing aspects of your spirit that have previously gone untapped.
Only 10 Seats Available
Once they're gone - they're gone!
Don't hesitate.  Register today for a weekend that can transform your spirit
NOTE:  Location is a private residence in Bandon.  The address will be sent by email upon completion of payment.  No refunds for cancellations.
When & Where
Private Residence in Bandon. Address to be sent upon completion of payment.



Saturday, September 10, 2016 from 10:00 AM to 4:00 PM (PDT)
Add to my calendar
Organizer
Jeffrey Marks has been a professional medium for 18 years and is the award-winning bestselling author of three books on mediumship and psychic phenomena, including the Amazon.com bestselling series The Afterlife Interviews: Volumes I & II.  He received mediumship certification through James Van Praagh and also advanced mediumship certification through Lisa Williams International School of Spiritual Development.  He has also an alumnus of the world-renowned Arthur Findlay College of Mediumship and Psychic Studies in Stansted, England.  He has also completed coursework from the UK Academy of Mediumship.  He was a selected presenter for the 2015 National Afterlife Awareness Conference, and is also the former president of the Washington State Ghost Society.