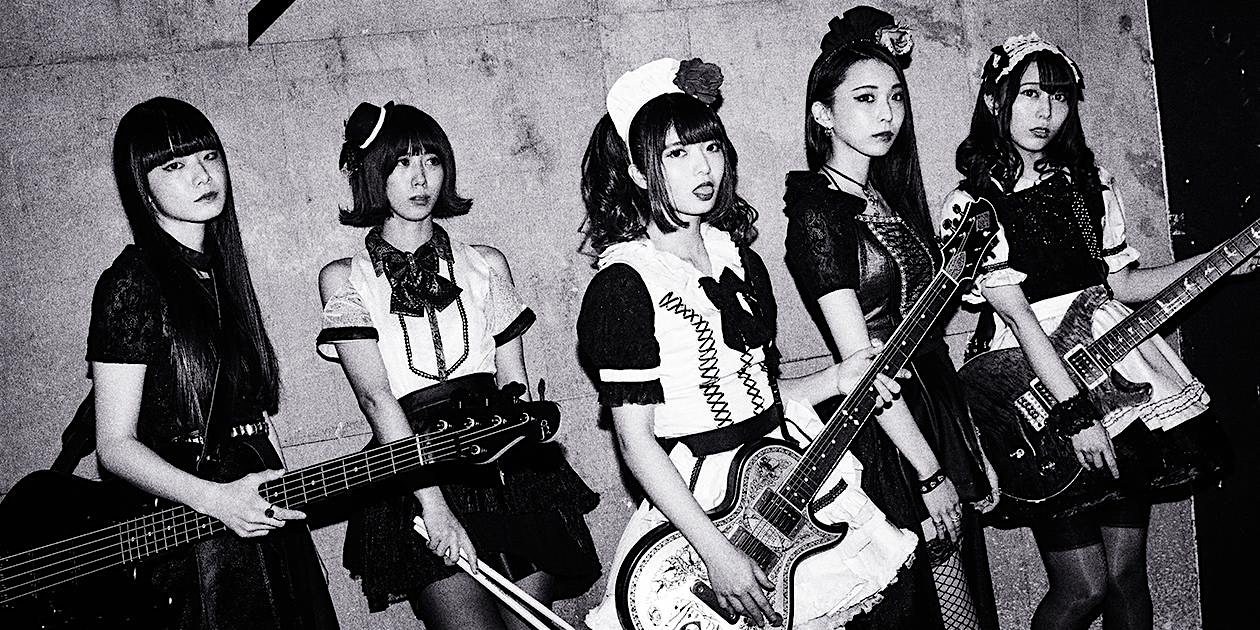 About this Event
BAND-MAID is a rock band consisting of 5 women wearing maid outfits in achieving world domination.
Kobato Miku(Gt./Vo.) who used to work at a maid cafe in Akihabara came up with the idea to fuse the word "MAID" and "BAND" in July 2013. She then recruited a guitarist, bassist and drummer to form BAND-MAID. In the same year, Saiki (Vo.) joined the group and became a two vocal band.  
~A concept that seemed to have existed but didnt: A hardcore maid rock band~
They refer their concerts as "servings" and their audiences as "masters" and "princesses." In contrast to their maid world looks, they play hardcore rock music using their performance skills as weapons, they continue to fascinate their audience.
In 2015, their music video Thrillwas introduced on an EU music website which attracted attention and fans world-wide. 
In 2017, they had a rise in popularity in Japan as well, and started their first "one-man" tour at 6 different locations in Japan (8 concerts) which were all SOLD OUT. They also performed at some of the biggest rock festivals in Japan such as SUMMER SONIC and RISING SUN ROCK FESTIVAL.
They released their 2nd major album in 2018 causing a BAND-MAID sensation world-wide.