Description
BAND CAMP X! 10th Annual Music and Arts Festival,
July 26, 27 & 28, 2019, Thomas Point Beach and Campground
29 Meadow Rd, Brunswick, Maine

http://www.thomaspointbeach.com/home | www.bandcampfest.com

Join us for a magical weekend, oceanside filled with music, art, camping, vendors, friends and family. Three days and two nights of camping at beautiful Thomas Point Beach are included with the weekend ticket price. Day passes are also available and include camping for that one night only (excluding Sunday).

We're celebrating our 10th anniversary and we are so excited to build on the previous year's accomplishments. Bring your art and loved ones to Maine's most inclusive outdoor festival! Band Camp Music and Arts Festival is an annual event presented by Avenue Media, The Buonaiuto Family and Thomas Point Beach and Campground. Featuring bands from many genres, artists, vendors, camping and good times! Band Camp has proven to be a magical experience. 2019 marks our 10th year and 2nd partnering with Avenue Media. We're excited to return to Thomas Point Beach and Campground, a unique venue that can only be found in Maine.

Band Camp Music and Arts Festival is a family friendly event. Kids 12 and under are free! We have a kids activity area as well as plenty of space for your kids to play. Don't miss the many activities planned in the Kid's Tent and the Children's Parade on Saturday! Thomas Point Beach offers individuals, families, and groups of all sizes, a true Maine outdoors experience. Enjoy the beauty of Maine at Band Camp, where you will find a clean, sandy beach on tidal water overlooking Thomas Bay.

MEDIA/MARKETING - info@bandcampfest.com
VENDORS/SPONSORS - vendors@bandcampfest.com
ARTISTS/BANDS/PERFORMERS - artists@bandcampfest.com

ONLINE RESOURCES:

Artist sign up form: www.bandcampfest.com/artists
Vendor sign up form: www.bandcampfest.com/vendors
Volunteer sign up form: www.bandcampfest.com/volunteer
Facebook Page: www.facebook.com/BandCampFest
Facebook Event Page: www.facebook.com/events/388194728318117/
Twitter: https://twitter.com/bandcampers
Instagram: https://www.instagram.com/bandcampfestival
Google+: https://plus.google.com/u/0/100062634032084129732

LIVE MUSIC LINEUP:

FRIDAY, JULY 26 - GRUVEN STAGE
4:00-5:00 PM - GRUVENWOOD
5:30-10:15 PM - (TWO SETS!) PARDON ME, DOUG (A TRIBUTE TO PHISH)

FRIDAY'S "AFTA CAMP" - LATE NIGHT STAGE (LOCATED IN THE REC HALL)
10:45-12:00 AM - JOY PEDALS
12:00-1:00 AM - JONNY7SUNAMI
1:00-2:00 AM - C-LOW

SATURDAY, JULY 27 - GRUVEN STAGE
10:00-10:45 AM - JORDAN KAULBACK
11:00-12:00 PM - INVITE THE WILD
12:30-1:30 PM - ROOTS, RHYTHM & DUB
2:00-3:00 PM - BANDWICH
3:30-4:30 PM - MERTHER
5:00-6:30 PM - THE VAN BURENS
7:00-8:30 PM - SWIMMER
9:00-10:30 PM - CONSIDER THE SOURCE

SATURDAY'S "AFTA CAMP" - LATE NIGHT STAGE (LOCATED IN THE REC HALL)
10:45-12:00 AM - MIKE SAID
12:00-1:00 AM - PARTNERS IN GRIME
1:00-2:00 AM - SPLIT THE ADAM
2:00-3:00 PM - MR. MACKEY

SUNDAY, JULY 28 - GRUVEN STAGE
10:00-10:45 AM - BEN SLOCUM
11:00-12:00 PM - PUDDN'HEAD
12:30-1:30 PM - ASTRAL PINES
2:00-3:00 PM - WORKIN DEAD
3:30-4:30 PM - AKELA MOON

STELLA STAGE - Fri, Sat
Stella Starfox
More TBA

TICKETING:
All ages accompanied by an adult. Children 12 and under get in for free
$60 PRE PURCHASE, 3 Days Entry, 2 Nights Camping
$70 GENERAL ADMISSION AT EVENT, 3 Days Entry, 2 Nights Camping
$30 Friday Day pass - Designated day parking.
$50 Saturday Day pass - Designated day parking.
$20 Sunday Day pass - Festival ends around 4:30pm
Get your tickets now and save! Follow the link: http://bandcampx.eventbrite.com
Tickets are non-refundable

CAMPING / LODGING / RVS AND BUSES:

We are happy to offer onsite camping that is included with your pass. Band Camp

Festival has a designated camping area within Thomas Point Beach Campground.

Please follow festival signage and parking/camping instructions from our staff.

Each General admission ticket includes field and woods camping in designated areas.

Campsites within the festival grounds are first come first serve. Once campsites are filled, guests must camp in the provided field camping area.

Campfires are not allowed in the field camping area. A very limited amount of wooded campsites with fire rings are available upon a first come, first serve basis. Get there early Friday to try and snag one of these sites!

Buses and RVs are welcome. Please park and camp within the designated festival camping. *If you require a site with electric or water hookup, you'll need to reserve a separate site through Thomas Point Beach Campground at an additional cost .

Additional oceanside site camping available through Thomas Point Beach by reservation. http://www.thomaspointbeach.com/camping.reservations.shtml .

A Quiet Family Camping Area is provided. Designated at the far corner of the camping field, furthest from the stage for folks looking for a quieter camping experience.

*NEW* This year we have moved our "AftaCamp" late-night DJs event into the Thomas Point Beach Rec Hall. This is in order to maintain a respectful and appropriate volume level throughout the evening for our campers who do not wish to attend the DJs
performances. The Rec Hall is just a short walk from the main stage.

Campsites near the main stage are subject to loud volumes beginning around 10am and ending around 10:30pm all weekend. Please choose your campsite accordingly with this in mind.

THERE WILL BE :

Live Music - 22 Different Bands all weekend long, including late night DJ sets both Friday and Saturday nights.

Kids Tent - Offering many super fun kids activities all weekend long!

Live Art Performances - Barefoot Truth Dance Troop, LED Flow & Hula Hoopers, and many more!

Fire Spinners - We welcome all fire spinners. We supply a coordinator that oversees the fire perimeter and safety.

Graffiti / Art Walls - We have multiple art walls for both professional and attendee creativity.

Food Trucks and varied Vendors - Guests are encouraged to explore the different vendor offerings and show them support.

Outdoor Yoga - Instructor led classes available Friday evening, Saturday afternoon (for kids), and Sunday morning.

Onsite EMTs - Helping out with any non-emergency medical needs.

RULES:
Pets: Sorry, There are no pets allowed within the festival grounds.

Children: Please keep a watchful eye on your children at all times. This is a family friendly event, and we offer a lot of fun activities for children at our Kids Activity Tent, but our staff members and
volunteers are not responsible for babysitting. Our festival is also held on the water which can be a dangerous place for young children who aren't experienced swimmers. Adult supervision is a must.

Smoking: This is a leave no trace event please use receptacles as provided. If one is not available we ask that you carry your waste such as cigarette butts with you. Smoking is allowed outside of
the concert area and along the tree line. This is a family friendly event and we want everyone to enjoy the event.

Food & Beverage :

Guests are permitted to bring in their own food and beverages, including alcohol. Please always drink responsibly. We have security staff that will ask you to leave if there are ever inappropriate
incidences. We are so pleased to have food trucks at our event and we highly recommend our guests show these vendors appreciation for helping our festival be so successful by supporting them with purchases throughout the weekend. The food trucks change every year so check our facebook page for current vendor announcements as the event nears.

Volunteer Protocol: Online signup required www.bandcampfest.com/volunteer/
Volunteers will be expected to work a minimum of a four hour block of time in which there will be
specific assignments designated by Volunteer Coordinator. Volunteers must report to the venue by
12p on the day of the event (7/26) for a mandatory meeting. Showing up to the meeting and being
assigned a 4 hour block of time to work will qualify person(s) to be eligible for a free pass for the
whole weekend.

Volunteer Duties include but are not limited to:
● Setting up event
● Ticket booth
● Stage hands (possibly)
● Gophers (go get me this)
● Communication between event staff
● Parking
● Bracelet monitoring
● Ensuring event goers obey rules (ie smoking in designated areas)
● Tearing down of event

VENUE/THOMAS POINT BEACH AMENITIES:
Band camp guests are welcome to explore the entire campground and utilize any features the campground has to offer. The festival is held in a fenced in area, within the campground.

A CLEAN SANDY BEACH – on tidal water, overlooking beautiful Thomas Bay, on the New Meadows River. Enjoyed by swimmers, kayakers, fishing enthusiasts, artists, nature lovers and the
child in us all.

NEW in 2014 - Nine target Disc Golf Course! There is no extra charge for using the course! It is included with your Park Admission Fee. Discs are available for rental on site.

Our "MAINE" LODGE – Beautiful large, open building located by the beachfront will be CLOSED for 2016 Season. The Lodge is available for private rental for larger gatherings, if needed. There is a full
service Snack Bar are also available for rent. Please Contact directly for further details. Experience the unique vintage atmosphere of beautiful Thomas Point Beach, surrounded in years of TPB memorabilia.

"REC HALL" – Meet old friends and make new in our large and informal Game Center. Filled with Pinball Machines, Arcade Pieces, Pool Tables, Board times and even an Upright Piano. Lots of Fun
for the whole Gang!

A Large PLAYGROUND – Cool Vintage slides, monkey-bars, a merry-go-round, see-saws, a sand-box, and swings for all sizes. ...Our very own Fairy Village for those who believe! AND the
"Stump Jump". A child-friendly and safe place to play for kids of all ages.

Areas for Softball, Volleyball, etc. – our first front lawn area doubles as softball turf for local clubs and family picnics. Volleyball is popular throughout the park. Two nets in the camping area, one in
our beachfront center circle, and one located on the beach, will ensure a memorable weekend with your friends.

PARKING free for band camp guests. Anyone driving in will either be tenting next to their car, or if the guest is only there for the day they'd be parking in a day-parking lot. Either way, parking is free. Band Camp Festival guests will have specific designated parking areas.

Beautiful PICNIC GROVES AND LAWNS– our staff takes pride in our grounds, and it shows. With 85 acres to tend to each afternoon, that's something to be proud of.

Spacious, cozy CAMPING Areas – around the water and through the woods our camping sites do go! Whether you want to wake up to a view of Thomas Bay, or prefer the sounds of the trees and the
birds, we have a site for you, just ask, and we will do our best.

Inside HOT SHOWERS – beautiful Maine Knotty-Pine building with modern facilities and coin-operated, private showers with doors that lock individually. They have been said to be the neatest and cleanest around.

Outside Rinse-off SHOWERS – did the kids get a little sandy building that sand castle? Our outside showers offer a quick and easy way to rinse off those little feet with clean and fresh water.

In addition to porta potties there is Modern, CLEAN RESTROOMS provided on site – if you knew the pains we go through to assure you the cleanest restrooms possible, you would probably call us
obsessed, and we would thank you.

LAUNDRY Room Facilities – for those extended stays, when you just never want to leave.

DUMPING STATION for RV's – available for our overnight guests and campers on the road.

Horseshoe PLAY AREAS– Horseshoe play areas may be set up in our groves among the beautiful. Pines for your gaming pleasure. Permanent horseshoe pits are not available within the Park. We do
request that pits not be set up on the lawns.

We are a Handicapped "Friendly" Public Park.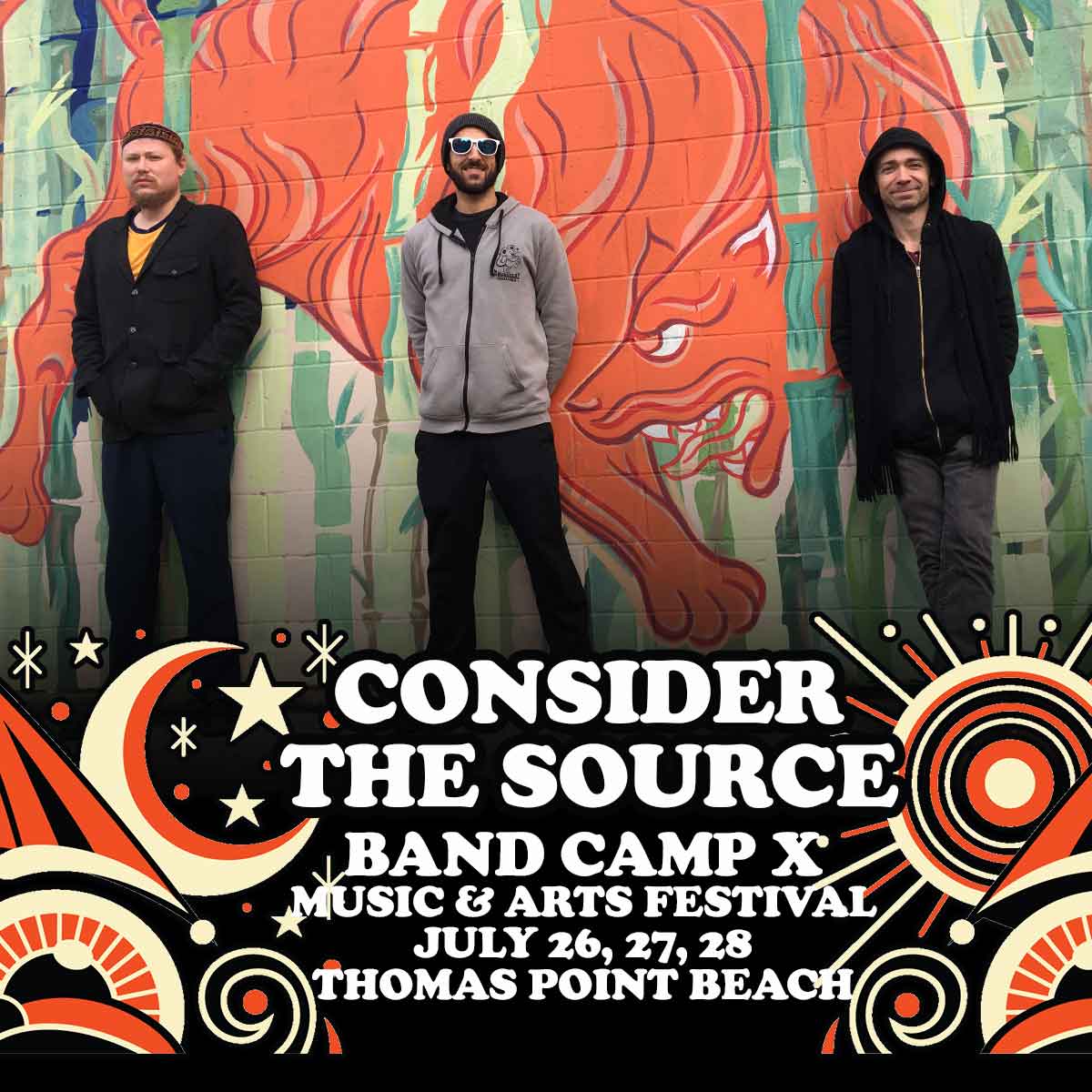 PARDON ME DOUG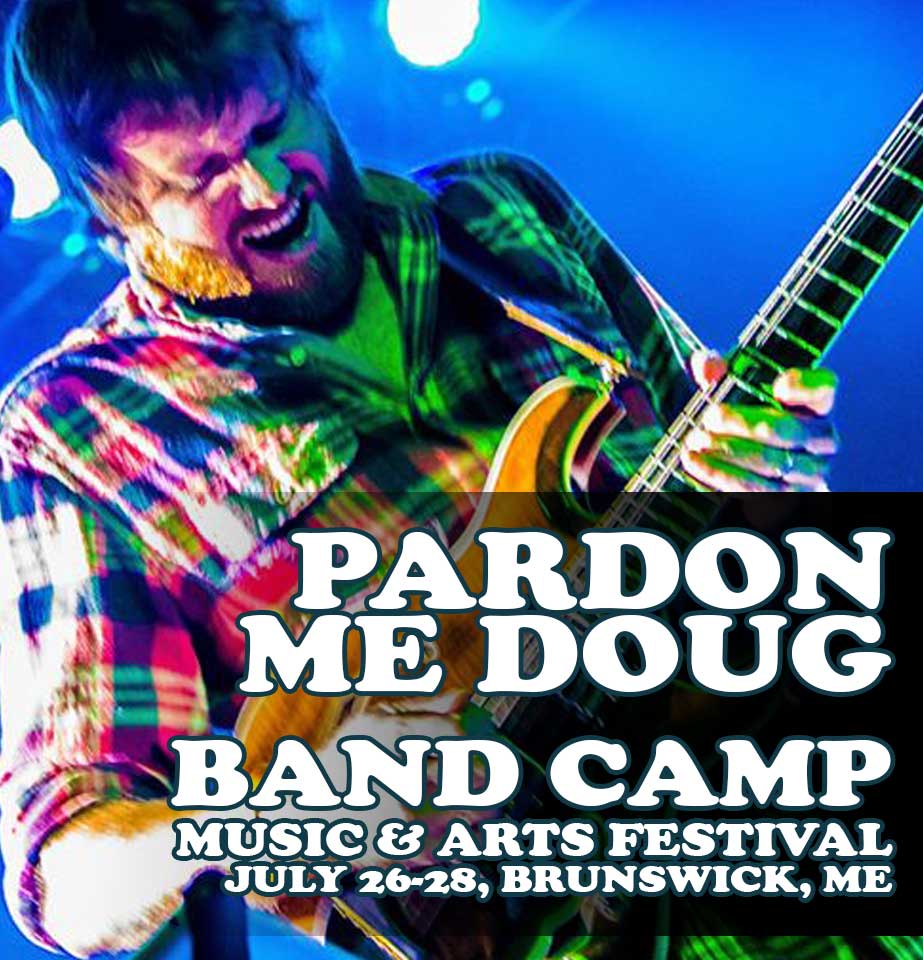 SWIMMER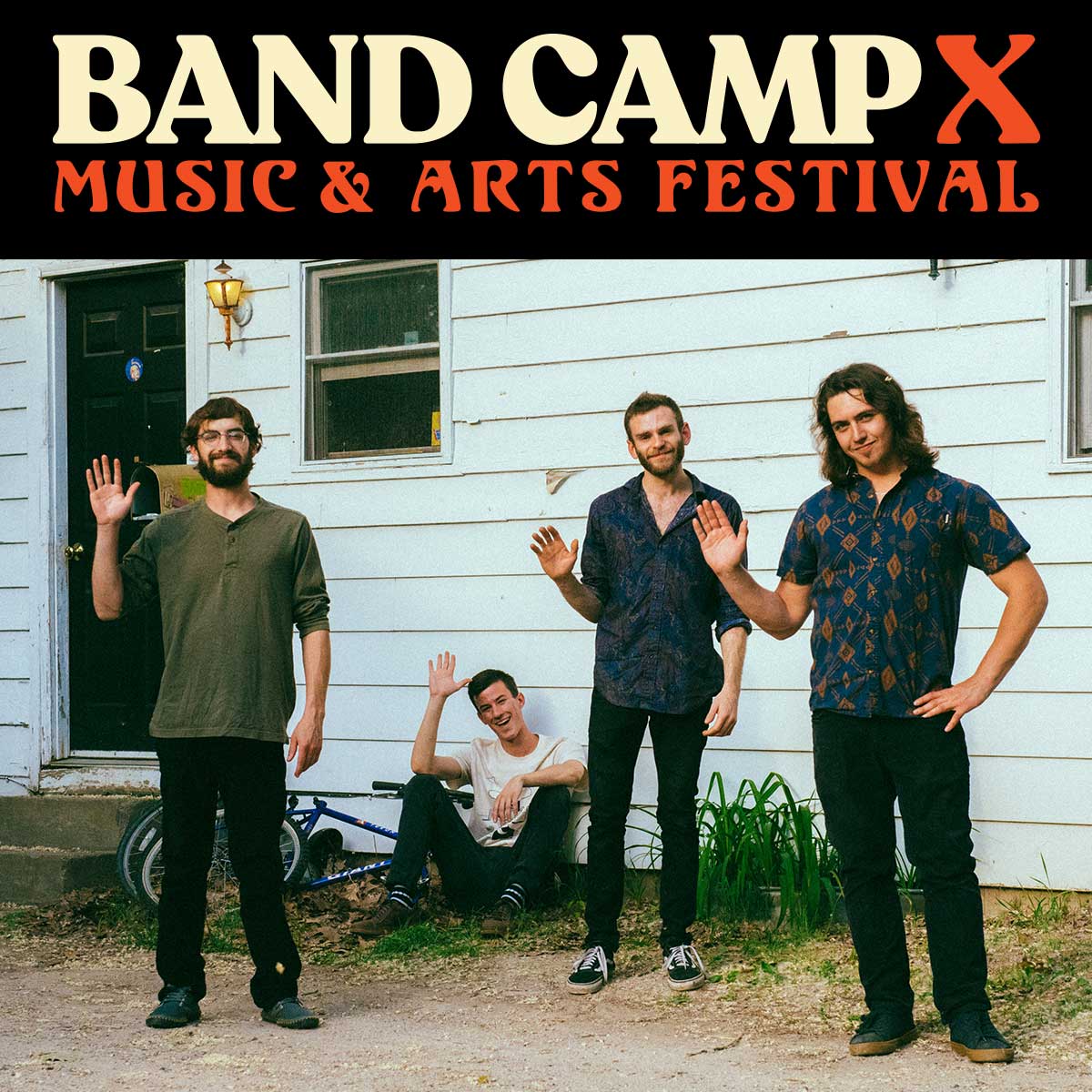 JORDAN KAULBACK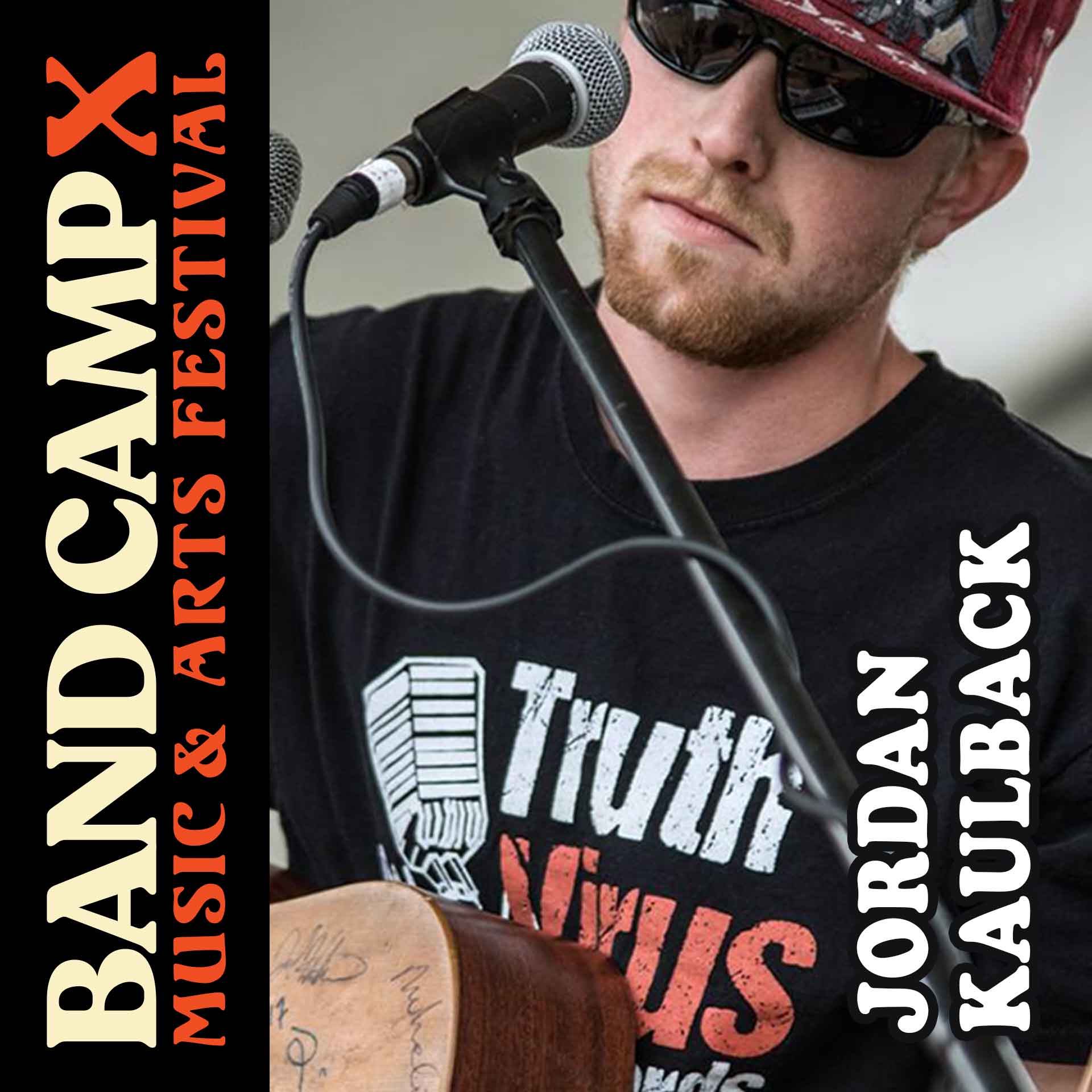 BANDWICH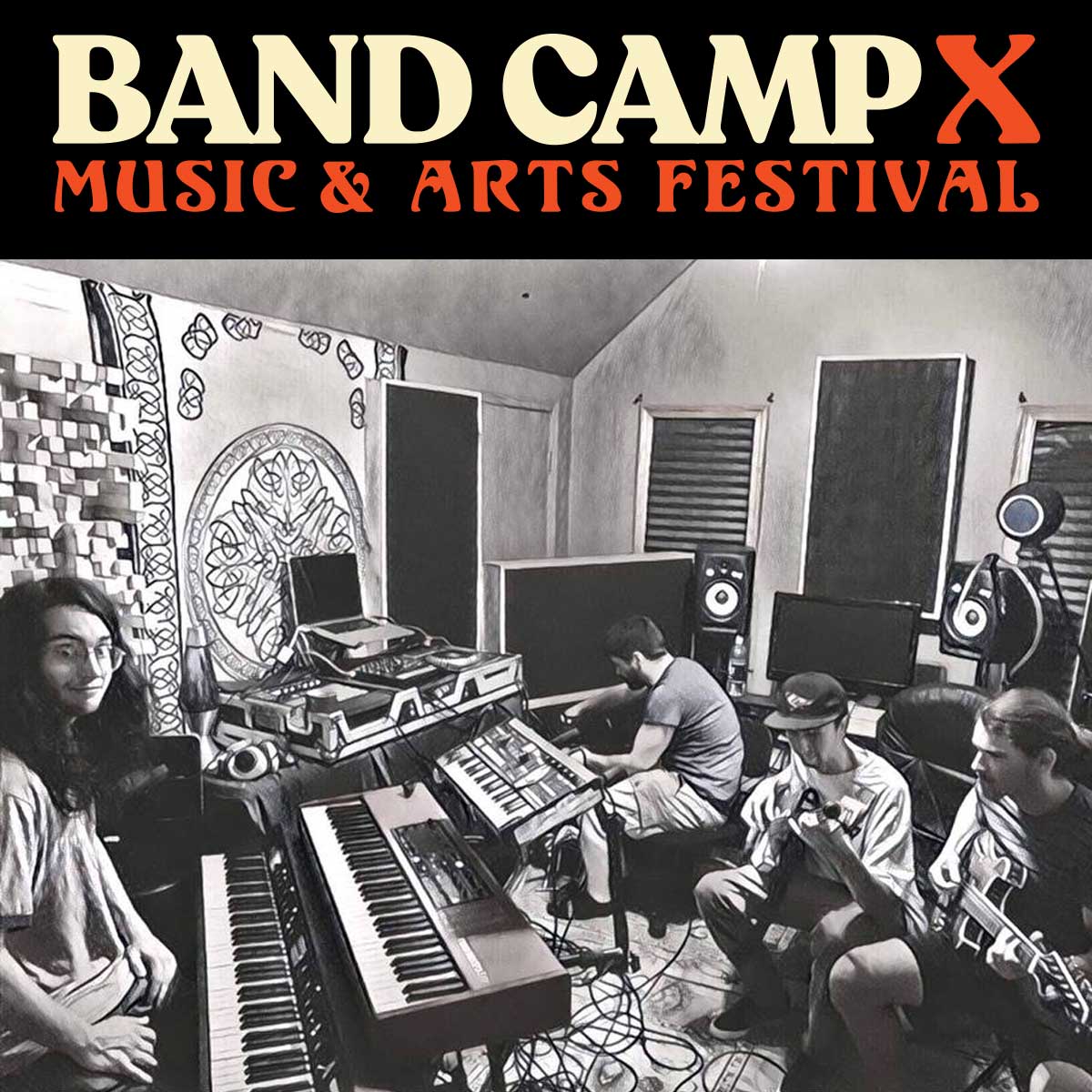 ASTRAL PINES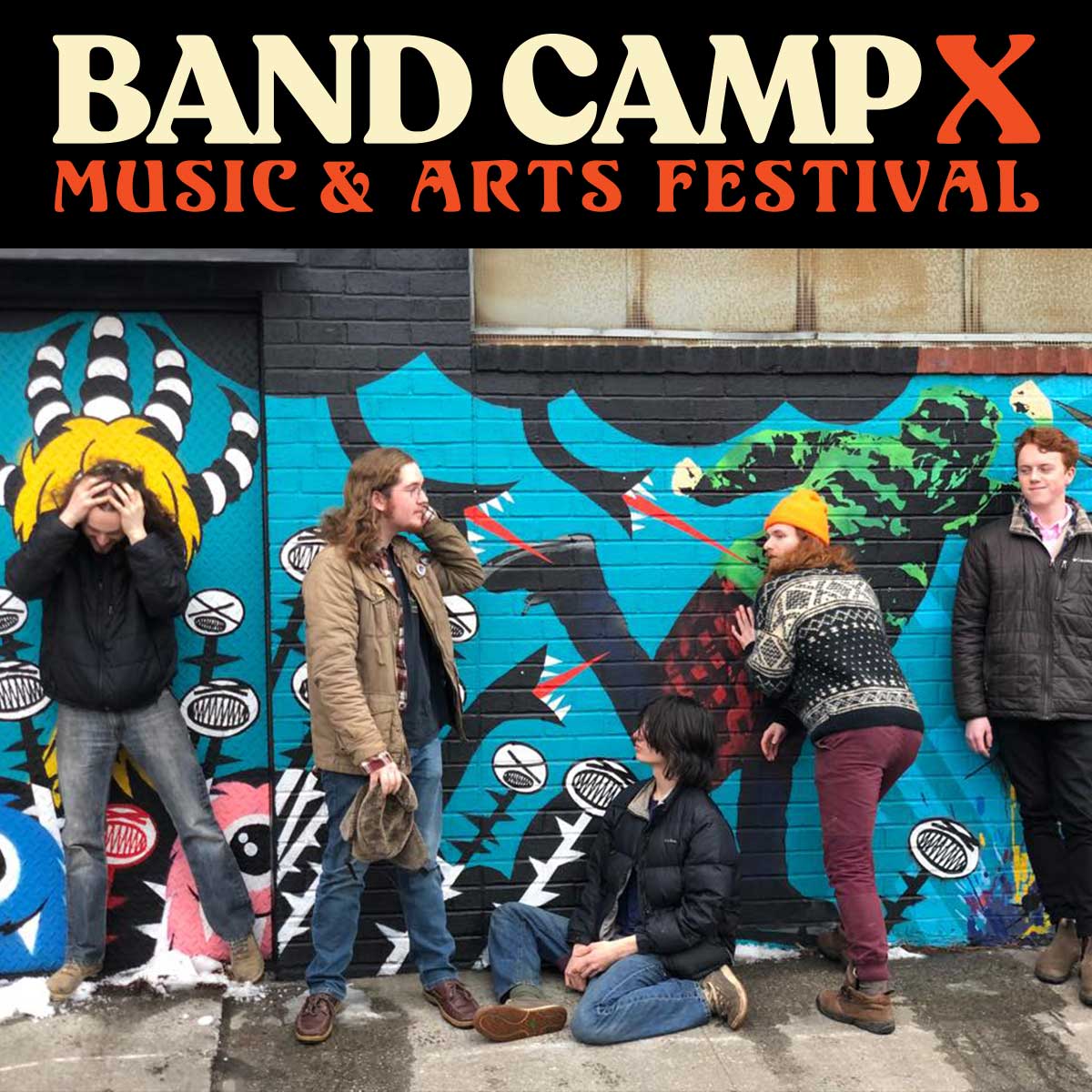 INVITE THE WILD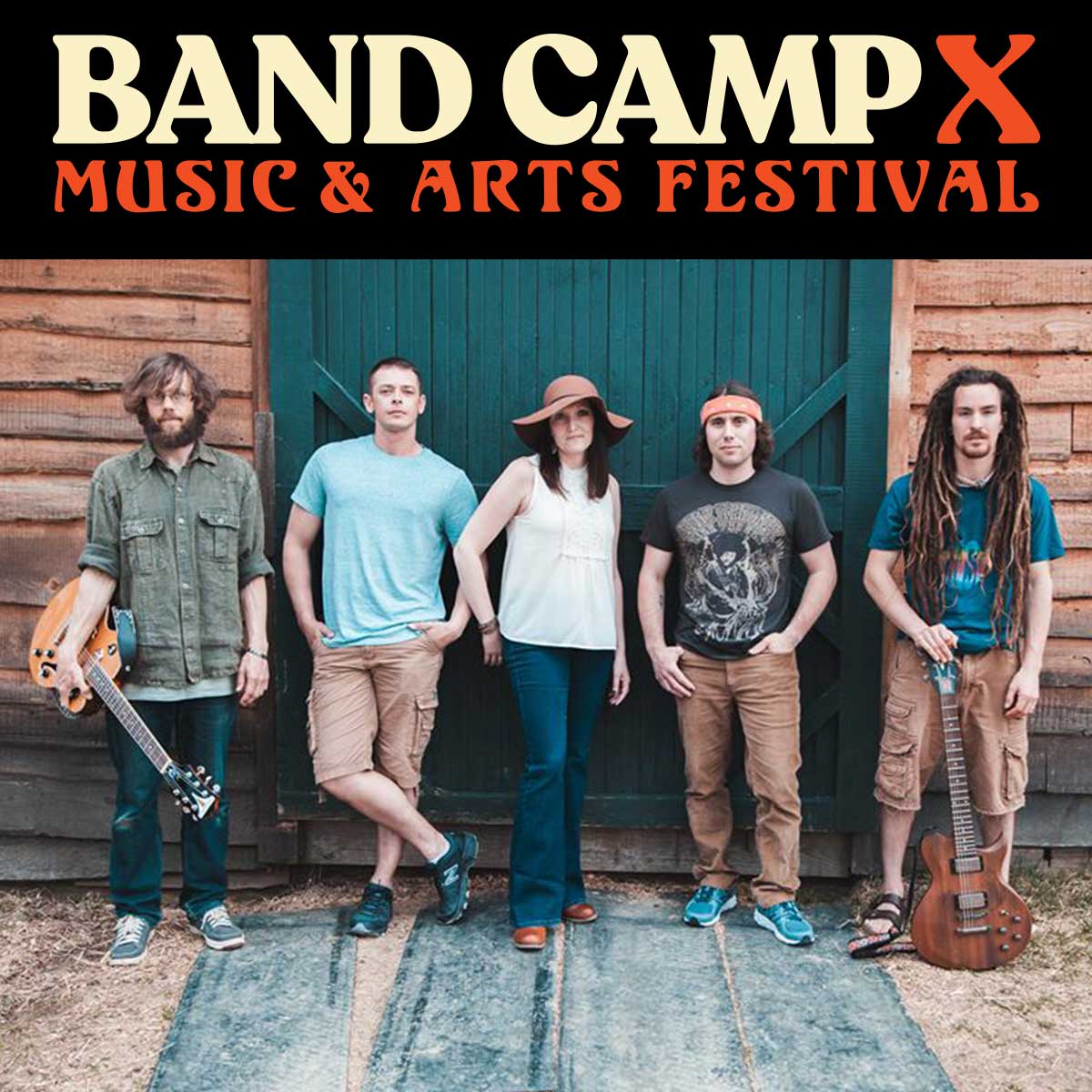 MERTHER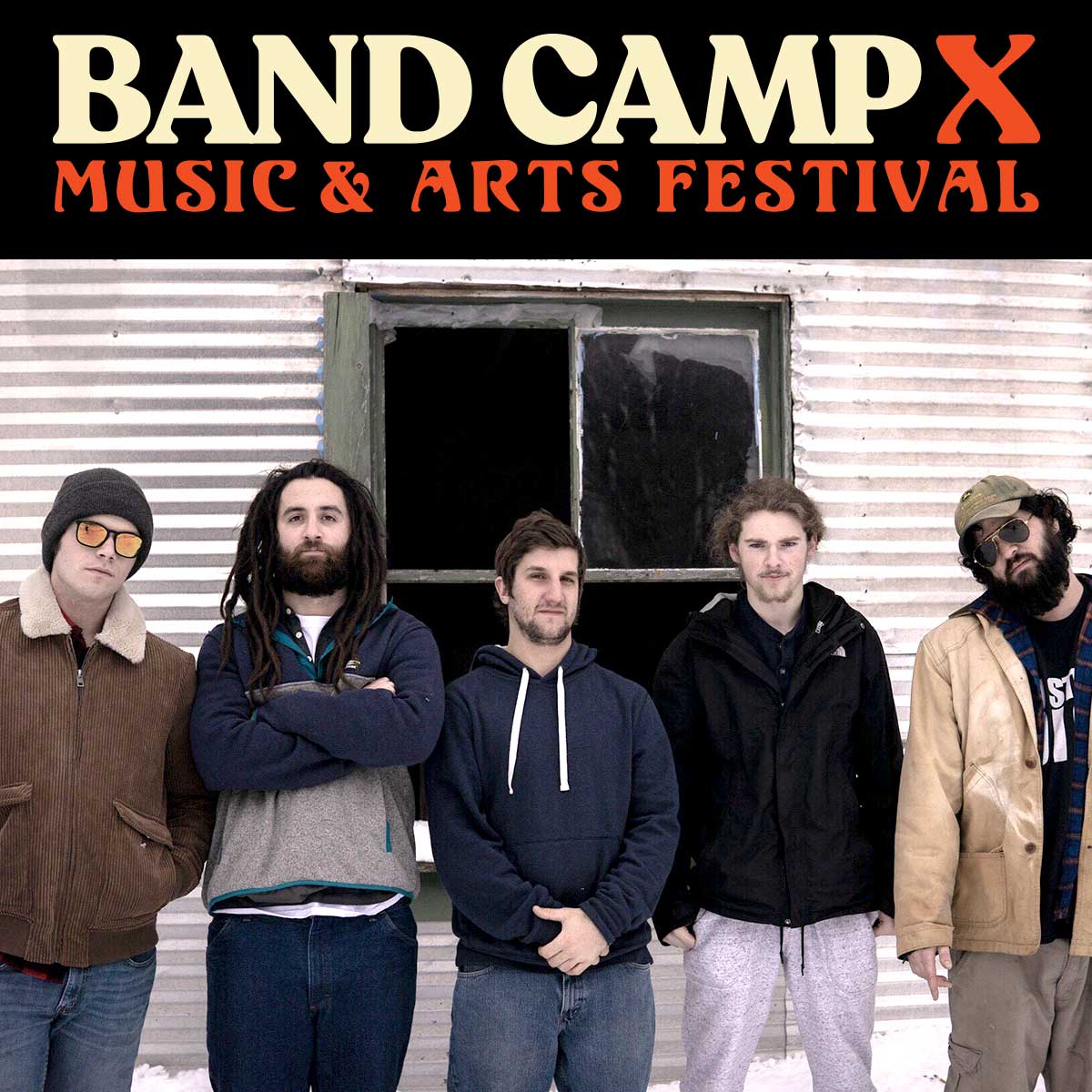 Roots Rhythm Dub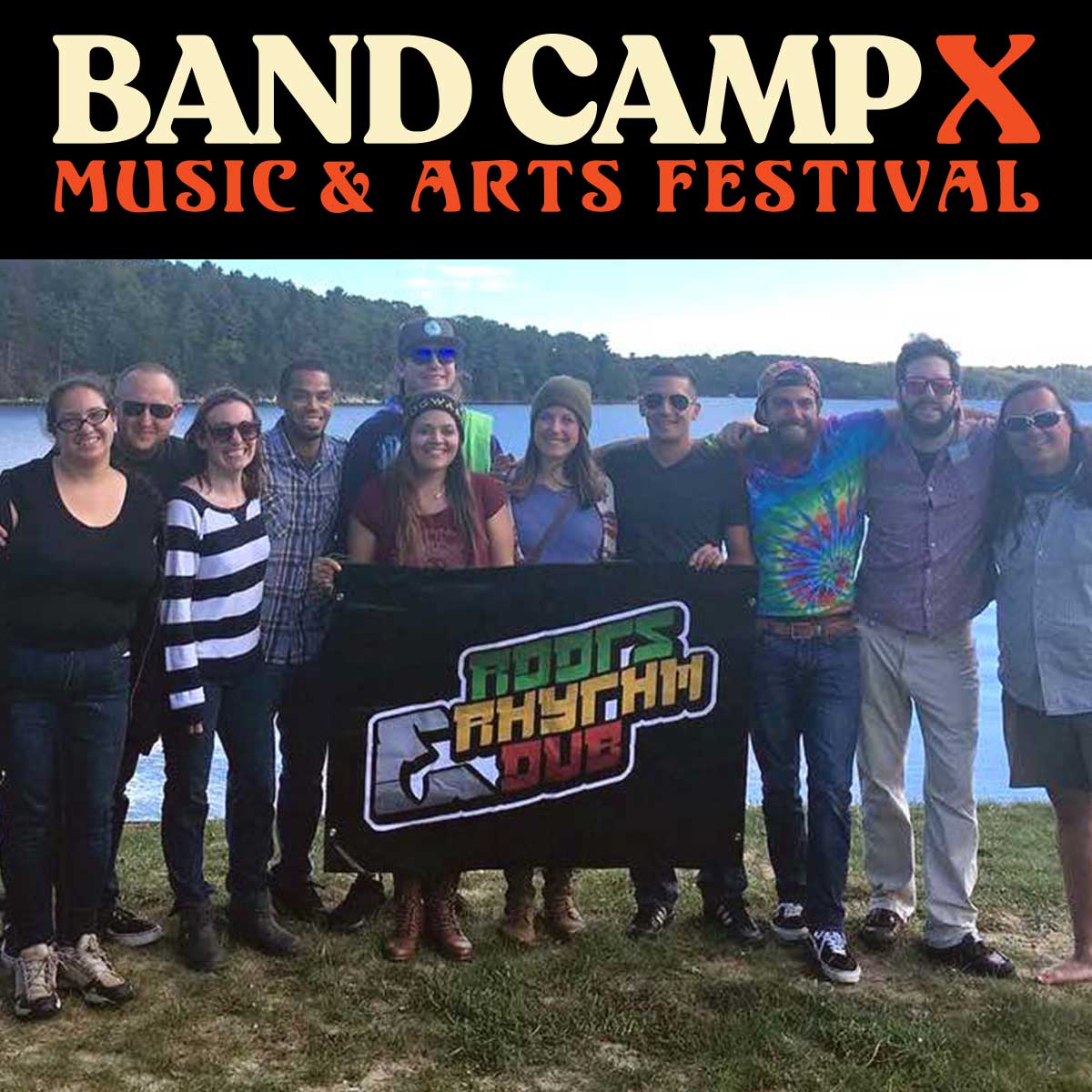 Puddn' Head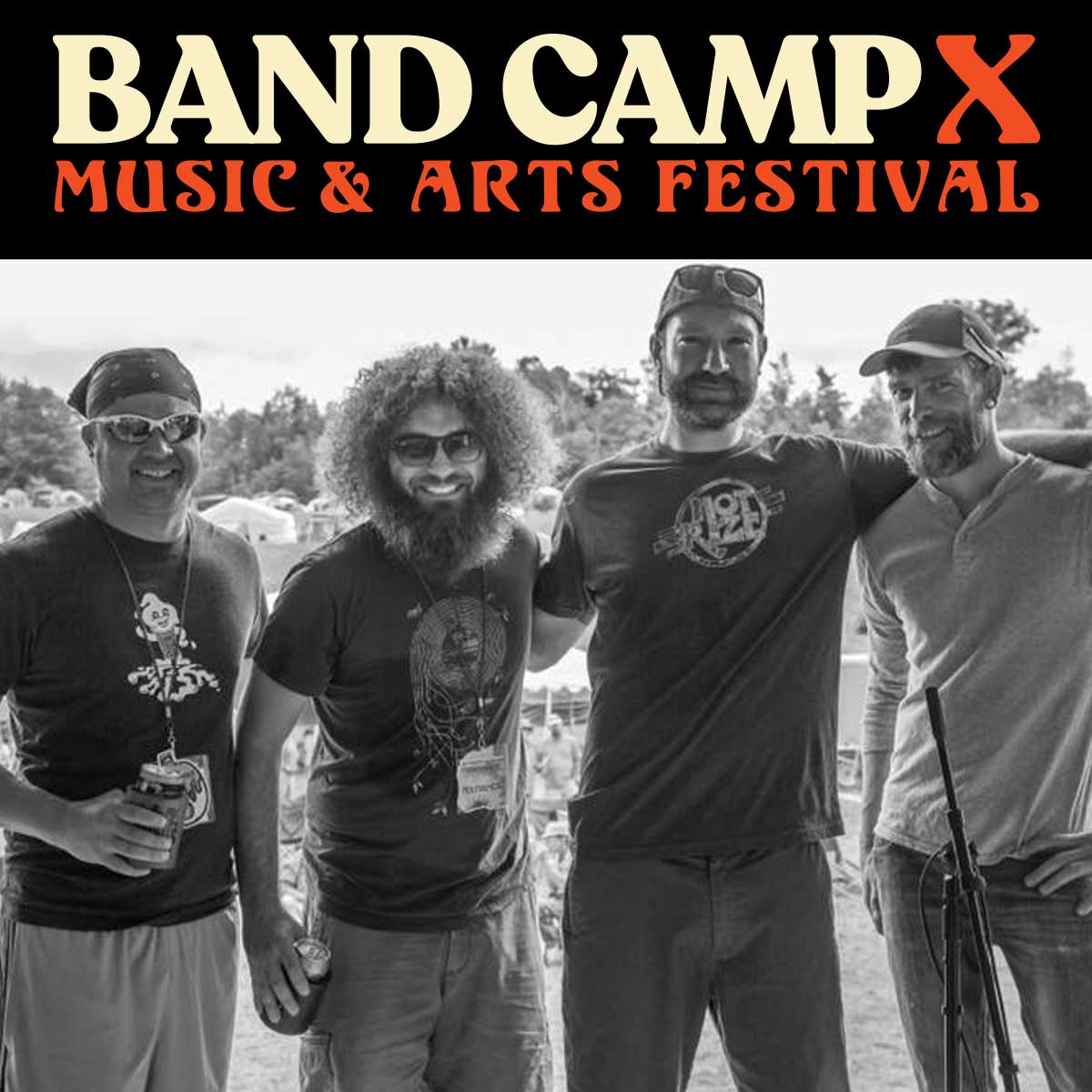 GRUVENWOOD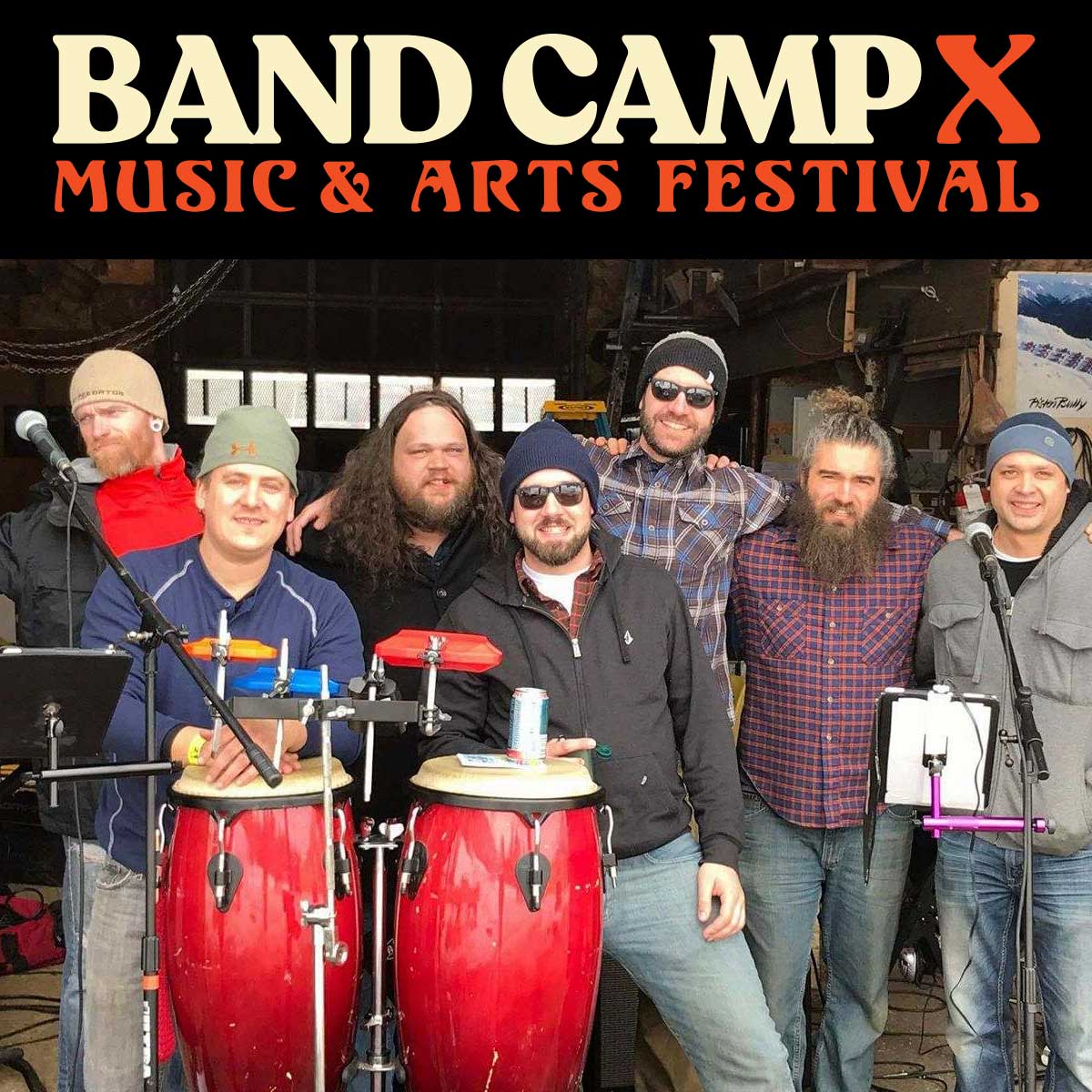 Resources:
Artist sign up form: www.bandcampfest.com/artists
Vendor sign up form: www.bandcampfest.com/vendors
Volunteer sign up form: www.bandcampfest.com/volunteer
Facebook Page: www.facebook.com/BandCampFest
Facebook Event Page: https://www.facebook.com/events/261904124485795/
Twitter: https://twitter.com/bandcampers
Instagram: https://www.instagram.com/bandcampfestival
Google+: https://plus.google.com/u/0/100062634032084129732
Ticketing:
All ages accompanied by an adult. Children 12 and under get in for free
Prices and promotions are subject to change without notice.
$50 EARLY BIRD, 3 Days Entry, 2 Nights Camping, Price ends April 7th
$60 PRE PURCHASE, 3 Days Entry, 2 Nights Camping
$70 GENERAL ADMISSION AT EVENT, 3 Days Entry, 2 Nights Camping
Day passes include one night of camping and parking in designated day pass parking area
$20 Sunday Day pass (Camping not included)