Join us for a bananas fundraiser featuring drinks, bites, dessert, & art, as we explore the rotten underbelly of America's favorite fruit.
About this event
What could a banana cost? Ever wonder why one sells for the sixth of price of an apple from Dutchess County? Did you know nearly all bananas consumed in the US share the same genetic code? Have you ever paused to think that the crucial ingredient in your smoothie facilitated dozens of Latin American coups? Were you aware that the CIA was big in the fruit game?
The banana—despite its delightful phallic shape and high nutritional value—has been the cause of a great deal of human suffering in the Western Hemisphere. Johannah Herr's solo show at NADA, "Above the Fruited Plain (America! America!)" explores US-sanctioned violence in Latin America, and the outsize role United Fruit (now known as Chiquita) played in it. The show is up on Governor's Island until August 1; this event is a corollary to it.
Herr and her collaborator, Cara Marsh Sheffler, wrote "The Banana Republican Recipe Book" as a send-up of various United Fruit recipe books that served as tropical kitsch propaganda from the 1940s to the 1970s. June 16 will provide an opportunity to drink and dine at the batshit Cold War imperial table only Carmen Miranda could dream up.
We promise jello molds, fruity cocktails, new video installation art by Johannah Herr, and lots and lots of bananas. Our feast and cocktails will come via renowned chef, sommelier, and artist Simone Ver Eecke. The evening will also feature a fabulous performance from Kelindah Schuster and a DJ set from Mr. Tipton. Chronicle Wines will pour their finest. Our gracious host for this event is MITU580, situated on the glamorous Gowanus Canal.
This dinner will also be a fundraiser: proceeds will benefit Temblores, the human rights monitor at the ongoing protests in Colombia, a country deeply impacted by the banana trade and US malfeasance.
We hope you will be able to join us: a $60 ticket will provide entry plus food and drink; for $85 we will include a copy of the book for you (the book will also be on sale at the event).
"Look at this mess we've found ourselves in, all because we invited a gringo to eat a banana." — Gabriel García Márquez, One Hundred Years of Solitude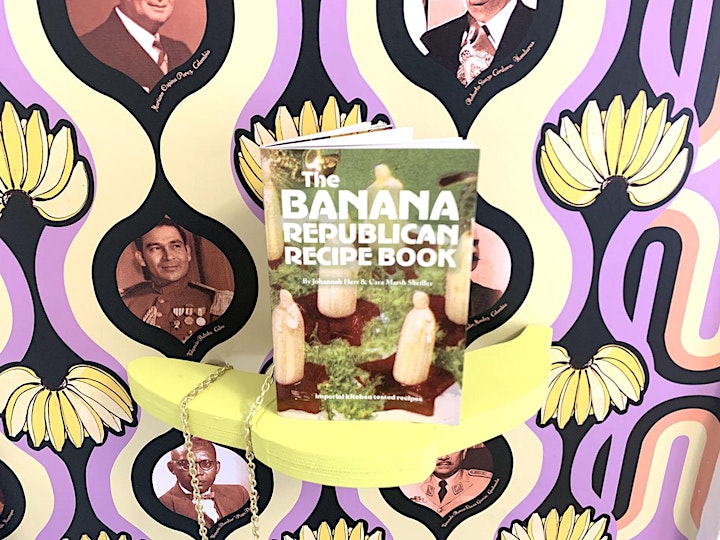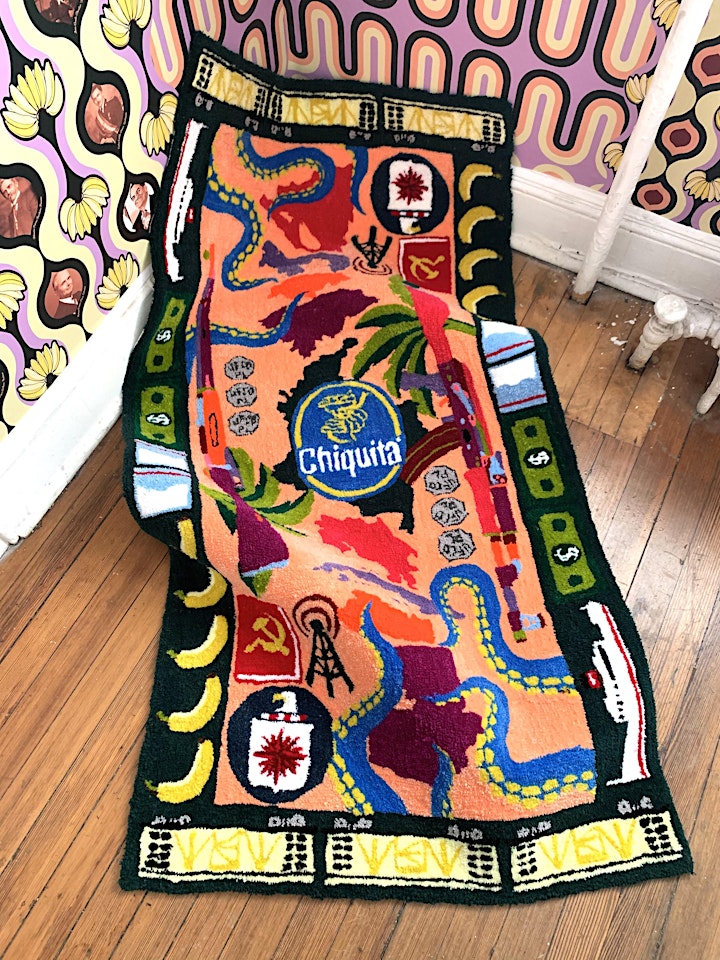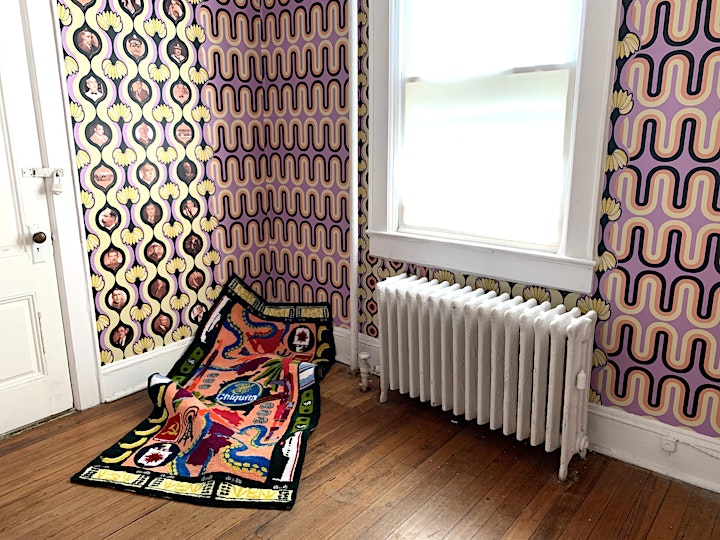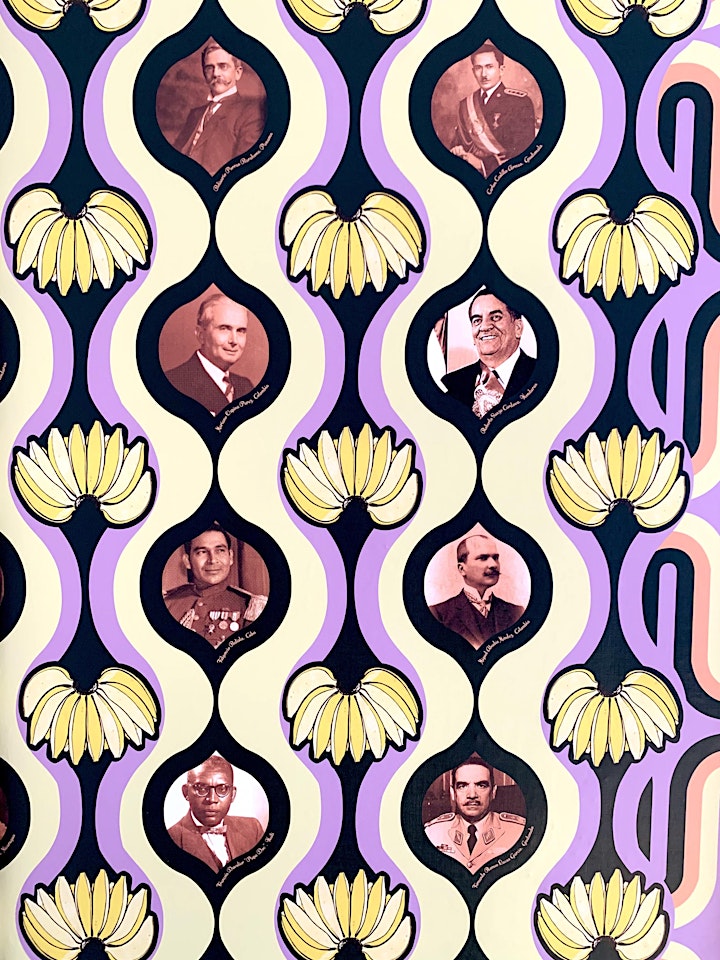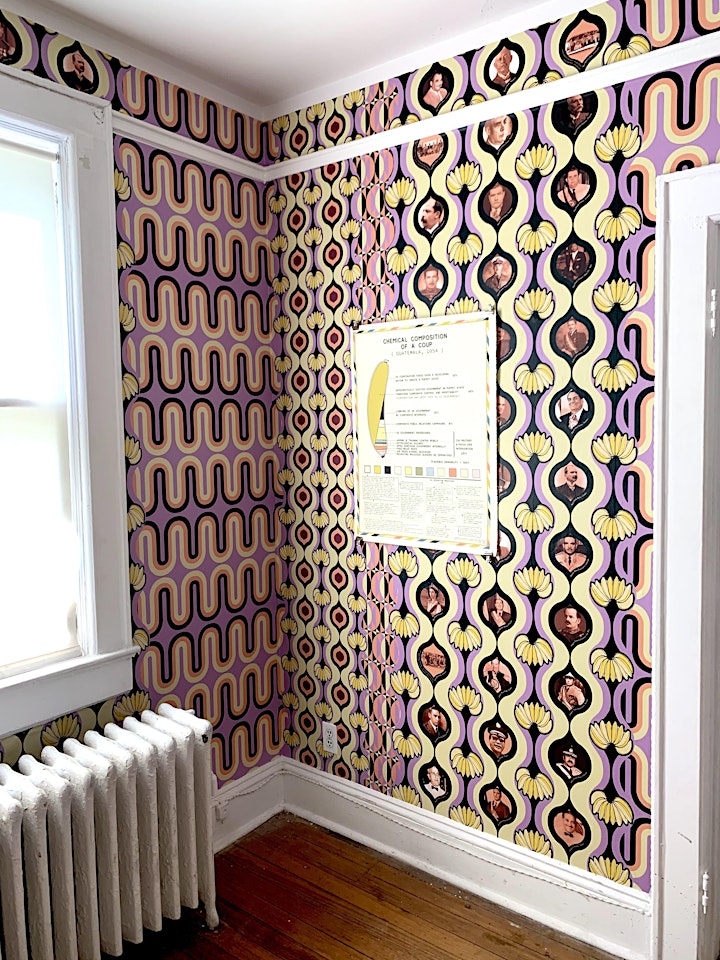 Organizer of Banana Republican Recipe Book - Dinner Party