BaltimoreGamer Host: Tim Train Co-Founder of Big Huge Games

Wednesday, June 10, 2015 from 7:00 PM to 10:00 PM (EDT)
Event Details
The Guest Speaker
Tim Train, Founder and COO of Big Huge Games

Tim Train is a 20-year veteran of the Hunt Valley video game cluster, and has participated in three local game startups. He co-founded Big Huge Games in 2000 and spearheaded two acquisitions of that studio. Big Huge History The original Big Huge Games was founded in 2000 with the mission of building world-class strategy games. Through twelve wonderful years and several award-winning hits, Big Huge Games built a team that felt more like family than a means to a paycheck. Shortly after the release of Kingdoms of Amalur: Reckoning, the studio was shuttered due to the closure of its then parent company 38 Studios. The rights to the Big Huge Games name passed to the state of Rhode Island. Fast-forward to 2013, when several veterans from the original Big Huge founded SecretNewCo to create the next generation of deep, well-crafted mobile games. Many members of the SecretNewCo team had worked at Big Huge at some point during its twelve-year-run, so when the state of Rhode Island put the rights up for auction, we were excited by the opportunity to carry on the legacy of the original name. With deepest respect for everyone touched by the magic of the original studio, we are honored to bear the torch in the ongoing mission of Big Huge Games: Make great games, and have a great place to come to work every day!

 LinkedIn Tim Train
Hosted By
Gabriel Pendleton, Founder and EIC of BaltimoreGamer

Gabriel is founder of BaltimoreGamer.com, Co-organizer of NetMore Social, and Co-organizer of Hack4Baltimore. Gabriel has worked for multple high profile tech and gaming companies like Millenial Media, a leading advertising technology firm, e4e Interacive, where he worked on games from the top 20 publishers and Pure Bang Games, a local game development company in Baltimore. and He has been featured and quoted by The Baltimore Sun, Patch.com, Washington Post, Technical.ly and more. Gabriel also appeared in the video game documentary "DLC" a documentary focused on the controversial downloadable content. Formerly the Communications Manager for IGDA Baltimore, he continues to be an evangelist for the video games in Baltimore and game industry expert.


Twitter @gabethegeek | LinkedIn Gabriel Pendleton
------------------ RSVP IS HIGHLY SUGGESTED FOR SEATING! ------------------
This event is pay what you can.
Food and Drinks will be provided.
Sponsors and Partners 
This event is co-hosted by BrinkBit Games in partnership with BaltimoreGamer. BrinkBit is a Baltimore-based HTML5 game development and distribution platform working to make the quickest path between game developers and gamers.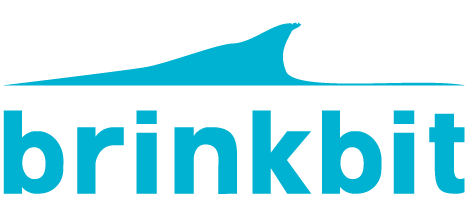 When & Where

ETC Baltimore
101 N Haven St
Baltimore, MD 21224


Wednesday, June 10, 2015 from 7:00 PM to 10:00 PM (EDT)
Add to my calendar