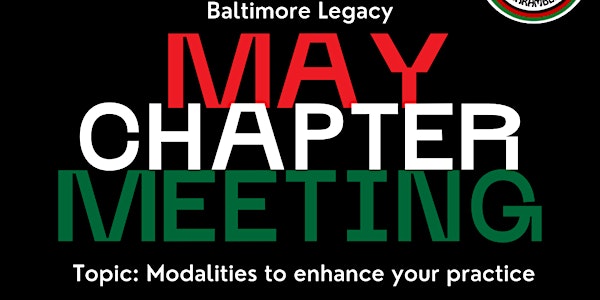 Baltimore Legacy ABSW Monthly Chapter Meeting
Location
Canton Waterfront Park
3001 Boston Street
Baltimore, MD 21224
The Baltimore Legacy Chapter of NABSW will meet to discuss "modalities to enhance your practice" in our social work practice!
About this event
After graduating and being in the field of social work, it may take some time to develop your own "voice" or "style". Join us as we discuss modalities that have been helpful for our clients in micro practice & how these can translate to macro practice! We'll also do some experiential learning, so come dressed comfortably!
We invite you to bring your own insights, blankets, & chairs on this topic!
Once you arrive at the park, we will meet at the Korean War Memorial Display (located alongside Boston Street) if you have any questions or concerns feel free to contact Billie at (443)858-0874.
There is ample street parking in addition to a free lot immediately next to the park. Please be sure to read all signs for parking details.