Description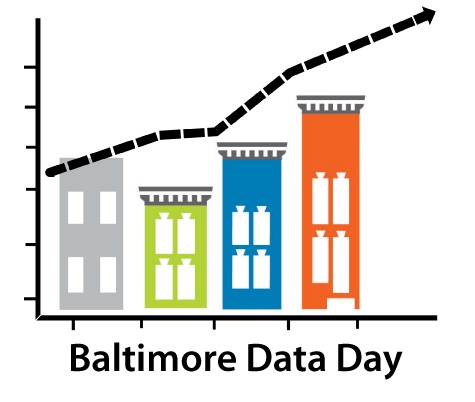 Sign up for the Keynote Address and Opening Session, "Gentrification, Displacement, and Housing Instability:Successful Strategies and Tools to Sustain Neighborhood Diversity," the day before (July 13th) by clicking here (Separate Registration Required): http://www.cvent.com/d/jvq1qn

About Baltimore Data Day
Baltimore Data Day is an annual workshop to help communities expand their capacity to use technology and data to advance their goals. At this 8th Annual Baltimore Data Day, community leaders, nonprofit organizations, governmental entities and civic-minded technologists come together to see the latest trends in community-based data and learn how other groups are using data to support and advance constructive change. Baltimore Data Day is structured around a series of "how to" interactive workshops in which people who work with data will explain what data is available, how to access data, and why data can be actionable for communities.
This workshop has been organized by Baltimore Neighborhood Indicators Alliance-Jacob France Institute in partnership with the Federal Reserve Bank of Richmond with generous support from:
The 2017 agenda will be available soon. To see last year's agenda, click here.
Baltimore Data Day is open to the public and there is no cost to attend. Space is limited and registration is required.