Description
Baltimore Community Mediation Center proudly presents its Annual Celebration. This year's theme is #BMorePeaceful - come out and share your vision of peace for Baltimore with your neighbors, your community, and your community mediation center.
Please join us as we celebrate those in the community who have partnered in unique ways to bring peace to our City. Your General Admission ticket price covers the average cost for us to reach out to someone in conflict with an intake phone call!
Or, come as a Peace Partner! Bringing a conflict to mediation or facilitation and supporting people as they have difficult conversations is the core of our work. If you buy a Peace Partner ticket, your generous support will cover the average cost to bring one person through a mediation or facilitation. As thanks, you will receive one entry to the Annual Celebration, plus recognition as a supporter in our program and other event materials, and a BCMC supporter T-shirt.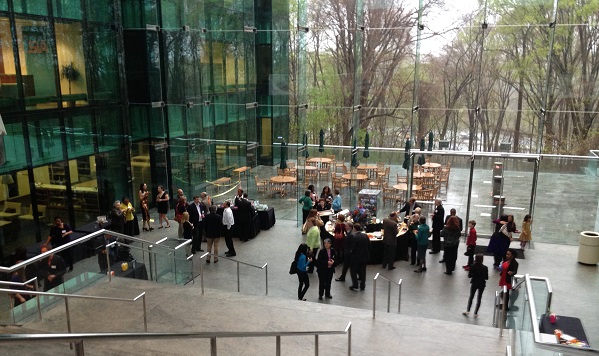 Event Highlights:
Free food and drinks - Open Bar

Family-friendly

Live entertainment

Huge array of auction items

A Celebration of community-selected Peacemakers of the Year! Nawal Rajeh, Ralph Moore, Cody Elizabeth Handy, Monique Smith-Person, and Letrice Gant!

Honoring our Volunteer of the Year, Miller Roberts, and our Partner of the Year!
Appetizers and cocktails will be available between 5 - 6 p.m. The program begin at 6 p.m.
If you'd like to show you, your family, or your organization's support for our work, you can also purchase a sponsored table. Each table purchase comes with six entries, six supporter T-shirts, recognition in our program, on social media, and in other materials, and a program staff member who will sit at your table and talk to you about the impact your support has.
Each table is tied to the amount we invest in a particular area of impact:
Youth-Police Gathering: Support our youth-police dialogue program!
Volunteer Gathering: Bring a new volunteer peacemaker on board!

Family Gathering: Support family reconciliation!

Justice Gathering: Support court diversion!

Beyond Bars Gathering: Help us fight mass incarceration!

Movement Maker Gathering: Discuss our plan for the next 1,000 days with our CEO!