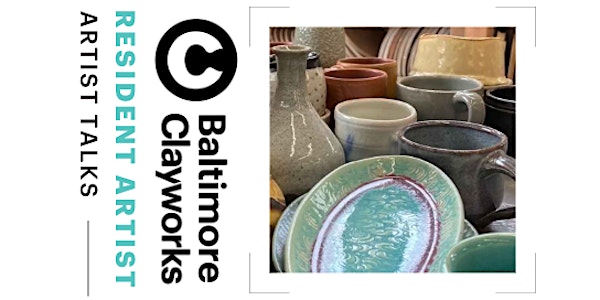 Baltimore Clayworks Resident Artist Talk with Patrick Bell
Tune into the Baltimore Clayworks Resident Artist Talk series to learn more about artists and the work they create!
About this event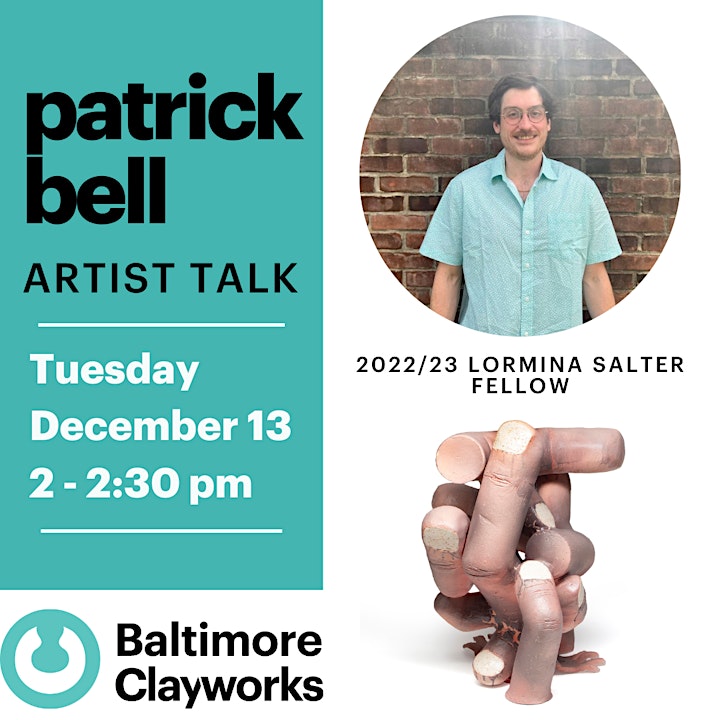 Ceramic artists are at the heart of Baltimore Clayworks. Artists are at the center of the mission of Baltimore Clayworks, and provide the organization with talent and innovation to inspire our community and to enliven the artistic impact of ceramics in our region. Their professional and personal networks provide a kaleidoscope of interactions with peers, galleries, and academic institutions, which keep the organization at the forefront of contemporary ceramic art.
Meet Patrick Bell
Patrick Bell was born in Reisterstown, Maryland and grew up in Pittsburgh, Pennsylvania. He received his BFA in Ceramics with a Minor in Printmaking from Edinboro University in 2016 and subsequently spent two years studying Ceramics at Wichita State University in Kansas. After completing his MFA in Ceramics at Kent State University Patrick moved to Baltimore to continue teaching and making. His latest works raise questions about the fear of intimacy, anomalous sensations, and anxieties about health.