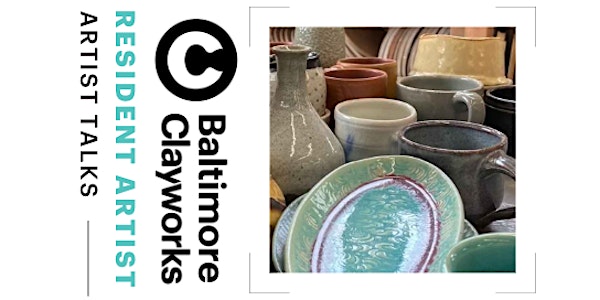 Baltimore Clayworks Resident Artist Talk with Kiran Joan
Tune into the Baltimore Clayworks Resident Artist Talk series to learn more about artists and the work they create!
About this event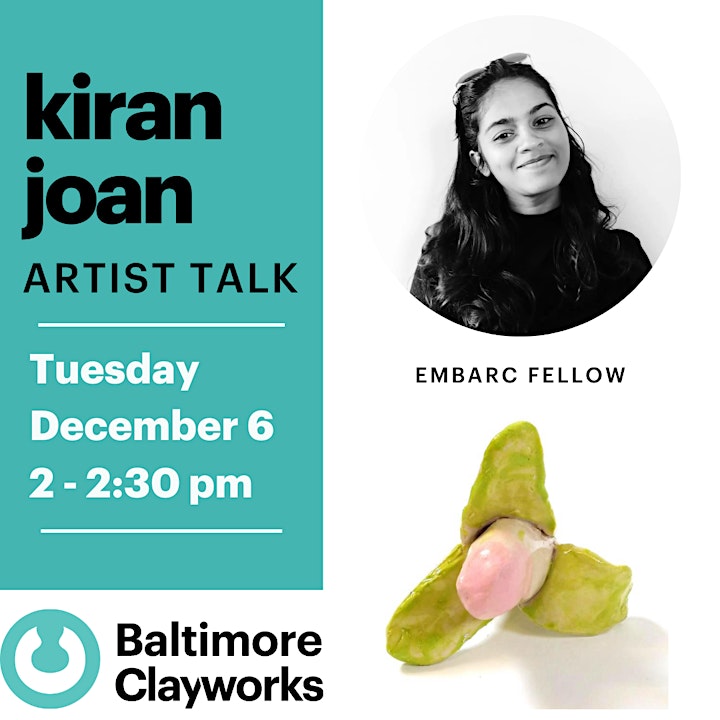 Ceramic artists are at the heart of Baltimore Clayworks. Artists are at the center of the mission of Baltimore Clayworks, and provide the organization with talent and innovation to inspire our community and to enliven the artistic impact of ceramics in our region. Their professional and personal networks provide a kaleidoscope of interactions with peers, galleries, and academic institutions, which keep the organization at the forefront of contemporary ceramic art.
Meet Kiran Joan
Kiran Joan is a Baltimore-based illustrator and ceramicist whose work is characterized by textures and contrasting fluid lines. Her magical worlds are influenced by a mix of cultures she grew up in, Oman, India, and the US. Kiran received her BFA in Sculpture from Karnataka Chitrakala Parishat, College of Fine Arts, Bangalore, India in 2017. Since receiving an MFA from the Illustration Practice Program at the Maryland Institute College of Art, she has worked with clients like The New York Times, Washington Post, NBC News and more.