Description
Are you a college graduate struggling to find a job in your field?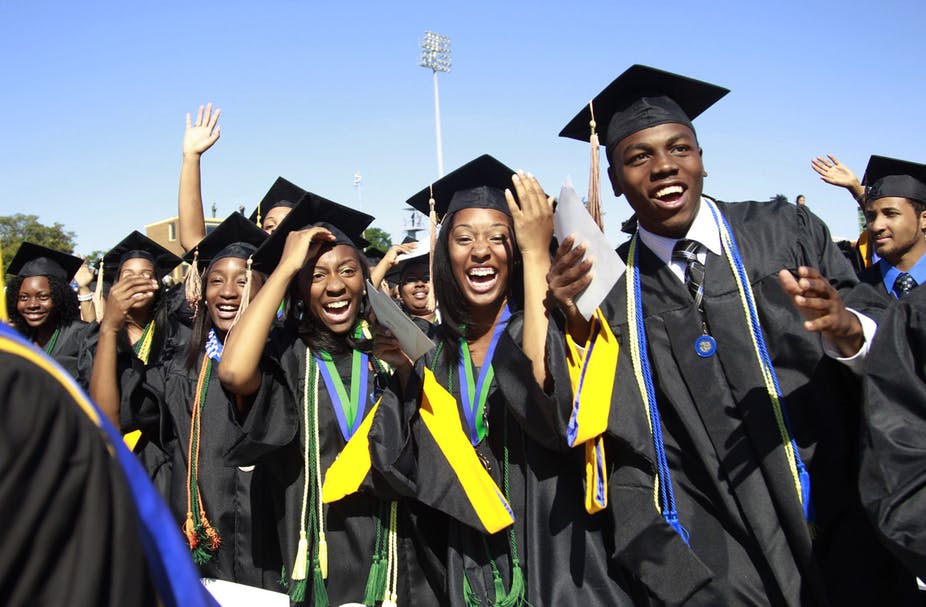 Amber Ogunsola, Community Lead at Impact Hub, is hosting a FREE Career Clinic for Black unemployed college students & graduates of varying fields, majors, and degrees. Come get your resumes & LinkedIn pages revised for free and a professional headshot.
This Career Clinic is also being held to conduct a survey on the challenges that Black graduates are facing when trying to enter into the workforce under the current economic climate. In 2019, 56% of Black college graduates are underemployed and not working in their respective fields; but instead are working menial jobs that are well below their pay grade and far from where their passions lie.
Come prepared to share your story, participate in a survey and network with us! Please arrive on time to secure your spot!
Services Provided:

FREE Resume consultations

FREE LinkedIn consultations

FREE Mock job interviews

$10 Professional Headshots
Event Schedule:
11AM - 11:30AM - Networking, Light Refreshments & Survey
11:35AM - 12:00PM - The future of AI & advanced technology and how it will impact the modern day workforce. (Speaker: Adrian Williams, Jr.)
12:05PM - 12:30PM - How a professional certificate or workforce program can land you a career faster!
(Speaker: Lisa Phillips, MBA)
12:35PM - 2PM Career Clinic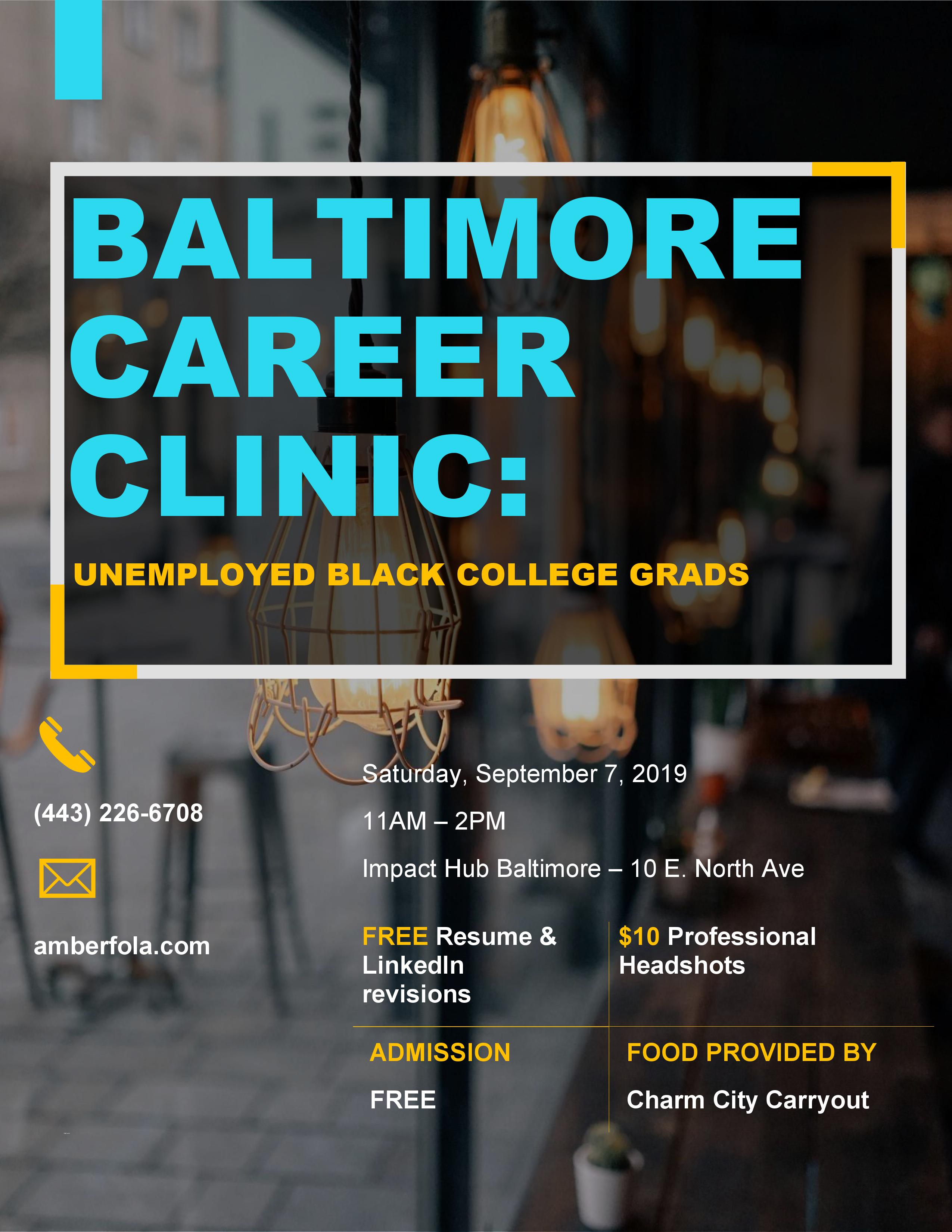 Sponsors:
Amber Ogunsola - Event Organizer
Lisa Phillips, MBA - Speaker
Adrian Williams, Jr. - Speaker
Alyssa Cole - Resume Writer
Mariah Phillips - Resume Writer
Bryanna Greene - Social Media Specialist
Zuryna Smith - Social Media Specialist
Lydia R. Woods - Career Advisor
Ashley Luster - Career Advisor
Tracy Dopson - Career Advisor
Curtis Yuille - Photographer
Chelsea Brown - Consultant
Celeebrate Us Workforce Training
The Resume Surgeon
Basix
VTC Marketing
Baltimore Job Hunters Support Group
Charm City Carryout
Remnant
Impact Hub Baltimore
To help sponsor or volunteer for this event, please email Amber Ogunsola at amberfola@gmail.com.
FAQs:
What is the dress code?
The dress code is business casual/semi casual. Please note that the event is on a Saturday.
What should I bring to the event?
Please bring your resume and mobile access to your LinkedIn pages. Also, please come 'photo ready' for those of you who plan to get your professional headshot taken at the event. The photographer will be onsite.
What are my parking options at the the event?
*Please note that there is NO FREE PARKING at the lot adjacent to Impact Hub (10 E North Avenue). Attendees are advised to use nearby street parking and NOT the lot next to Impact Hub, as this has caused some visitors to have their cars impounded in the past.
What is the admission fee?
There is none. The event is FREE and open to the public.
Are there minimum age requirements to enter the event?
There is no minimum age requirement. However, please be advised that this event is for college students or people who have graduated from college.
Will there be food served at the event?
Yes, there will be light refreshments at the event provided by Charm City Carryout.
How can I contact the organizer with any questions?
Please contact the organizer, Amber Ogunsola, via email at: amberfola@gmail.com