Description
Working to change the stigma of Cannabis in the People of Color community. Sign up to receive more information about the Baltimore Natural Hair Care Expo Cannabis Education Workshops.
FOR TICKETS, CLICK HERE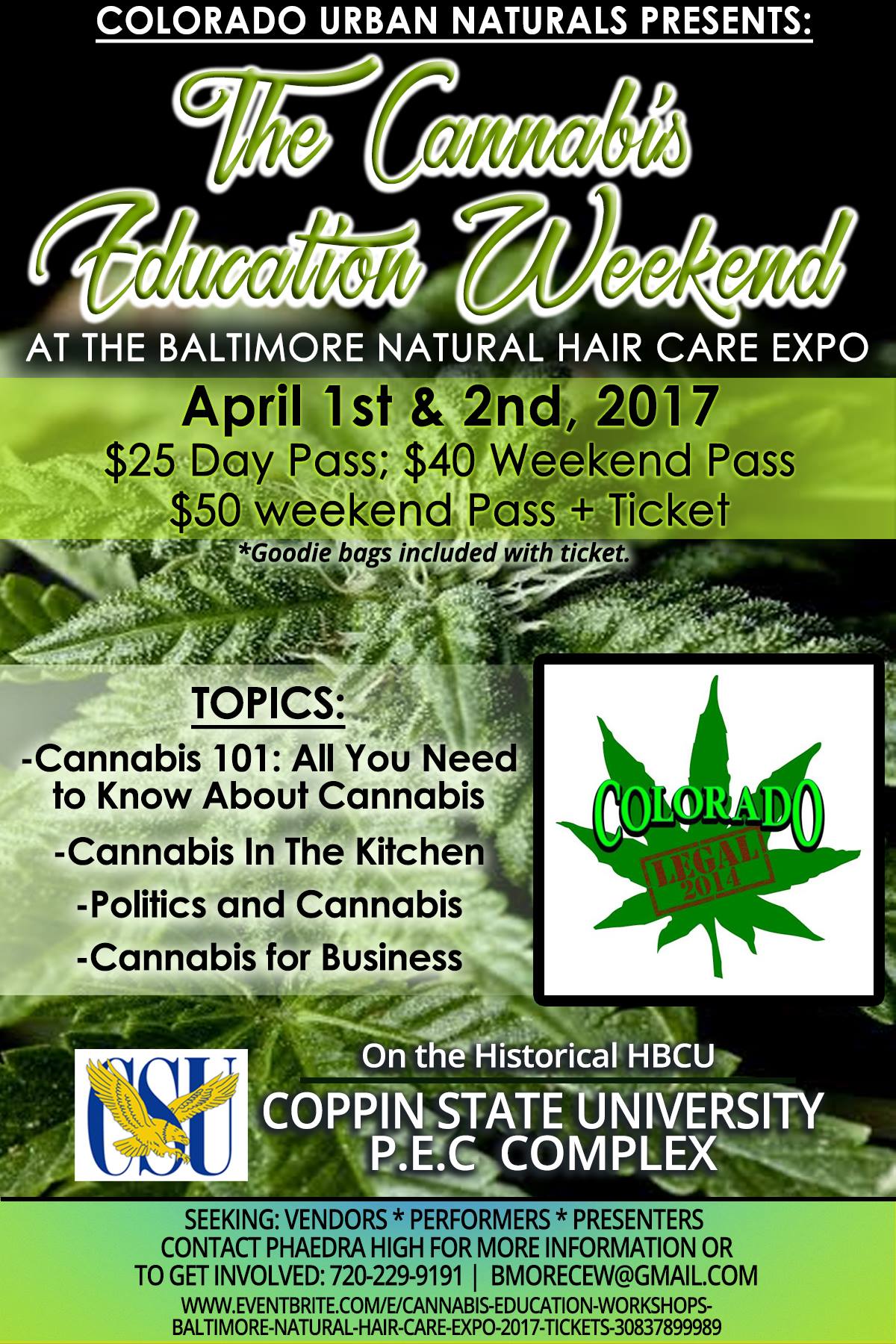 Here's what to look forward to:
Cannabis 101: All You Need to Know About Cannabis
Cannabis In The Kitchen
Politics and Cannabis
Cannabis for Business
Detailed information will include ticket pricing, sponsor information, more specified workshop details, and more.