About this Event

OVERVIEW
If you're interested in learning calligraphy, but haven't been able to get started, this is the class for you! Learn the cheapest, easiest and most fun way to write beautifully with the craziest of instruments: a magic marker.
In this day long class, Colin will give a short introduction into the art of calligraphy followed by in-depth tutorials of the basic fundamentals and techniques to achieve stylistic results and incorporating your writing into a hand lettered piece.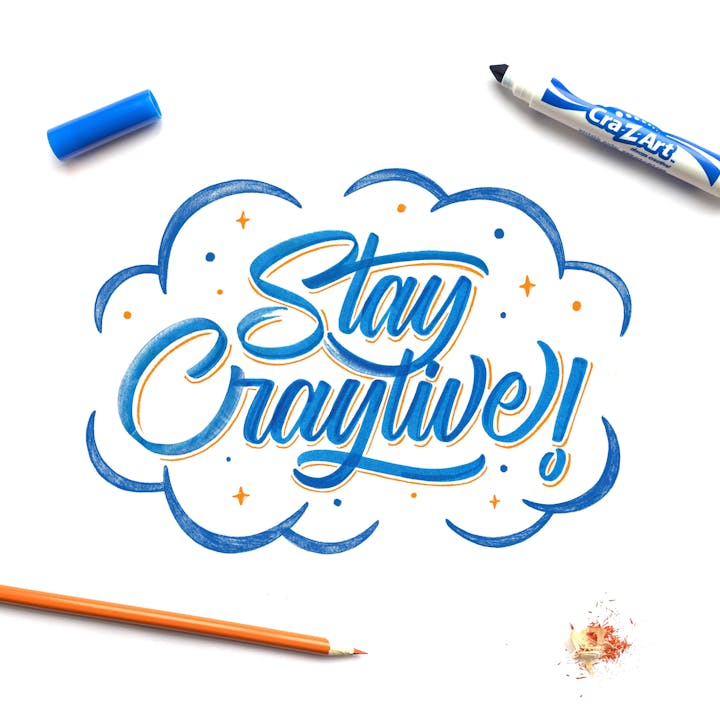 DETAILS
This is a beginner level workshop. All materials will be provided, so just bring yourself! There will also be some light refreshments. To learn even more about our workshops, click here.
AM I RIGHT FOR THIS CLASS?
Do you have little to no experience in the art of calligraphy and hand lettering? Are you a part of the larger group who is scared to get started because you don't know where to begin? If so, this is the class for you!
Even if you have some knowledge of letterforms and you're interested in brushing up your skills or learning a different approach, this remains a great class for you.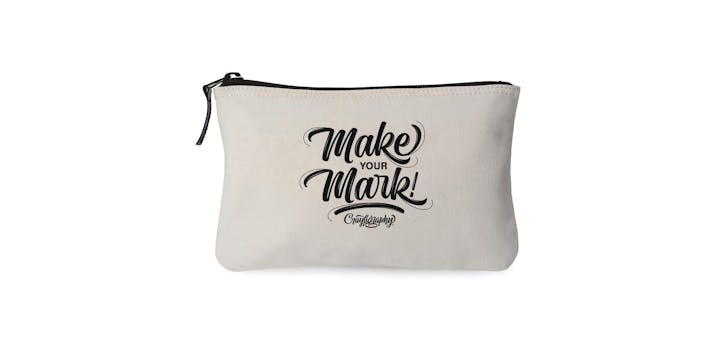 Every attendee will get to go home with our brand new 'Make Your Mark'er pouch!
You'll leave the workshop with:
An exclusive (only available to workshop attendees) Crayligraphy reference guide
A hand written-to-drawn final piece—in the style of your choice—that'll be ready to post to your social media platform of choice
Small group reviews and discussions as well as one-on-one feedback
Access to a brand new private Facebook Group for Crayligraphers only where you'll be able to post your work and receive feedback from Colin and fellow students
Bonus: Learn Colin's process in shooting your final piece with a smart phone, editing your photograph and getting it Instagram ready
ABOUT THE INSTRUCTORS
Colin Tierney
Founder • Reppin West Virginia, USA
Colin is the guy behind Crayligraphy. He runs Tierney Studio, an independent design company specializing in lettering, calligraphy, illustration and branding. Colin has worked with clients from all over the world and his work has been published in several books, featured on the web, recognized & awarded around the globe.
VENUE
Baltimore Museum of Industry 1415 Key Hwy, Baltimore, MD 21230
Baltimore Museum of Industry is a museum in Baltimore, Maryland, United States. Located in an old cannery, the museum has exhibits on various types of manufacturing and industry from the early 20th century. There are several hands-on sections with working equipment and other artifacts.
TESTIMONIALS
"It was awesome to be in a room with such a diverse group of talented people who were all passionate about lettering and typography. Everyone was commenting on each other's work and giving pointers. The class was a supportive environment full of fun and creativity."—Bill Ferenc, Houston
"I had a great time at the workshop in New Orleans. Colin was patient and willing to answer any questions and show how to do something over and over again."—Jason Frostholm, New Orleans
"The workshop was such a great push to learn the craft. Veronica is a great addition to your team. Thank you Colin for your instruction and your love of lettering!"—Lisa Sigafoos, Denver