Baltimore Art, Antique & Jewelry Show (co-located with the Baltimore Fine C...
Description
BALTIMORE ART, ANTIQUE & JEWELRY SHOW
• co-located with the •
BALTIMORE FINE CRAFT SHOW & BALTIMORE ANTIQUARIAN BOOK FAIR
---
Now celebrating its 37th year, the Baltimore Art, Antique & Jewelry Show will make its annual return this summer to the Baltimore Convention Center - August 24-27, 2017. The Baltimore Art, Antique & Jewelry Show offers a diversity of collections including furniture, American and European silver, major works of art, Asian antiquities, porcelain, Americana, antique and estate jewelry, glass, textiles and more.

Embracing the "show-within-a-show" concept, the Baltimore Show proudly announces the addition of The Market, The Antiquarian Book Fair and the Baltimore Fine Craft Show.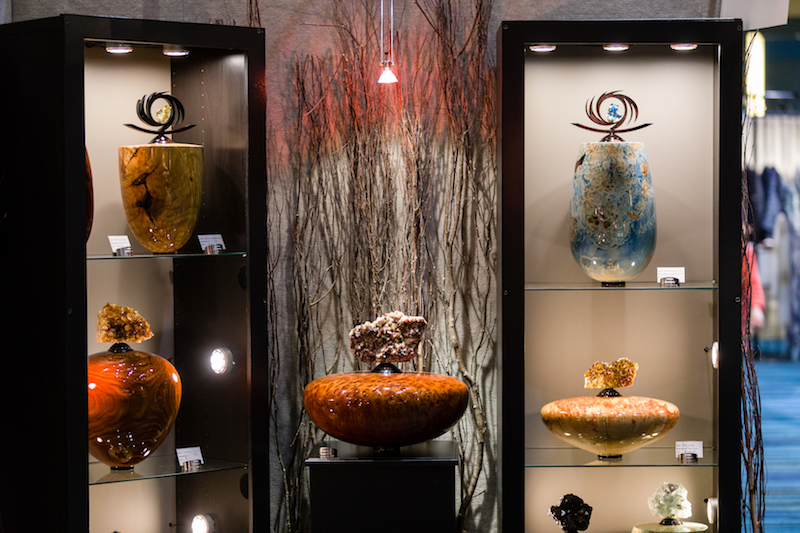 Produced by the Palm Beach Show Group, the Baltimore Show welcomes art and antiques enthusiasts to spend their weekend indulging in treasures from the last several thousand years.
WHEN: August 24-27, 2017
Thursday, August 24..........12 pm – 8 pm
Friday, August 25..............11 am – 7 pm
Saturday, August 26..........11 am – 7 pm

Sunday, August 27............11 am – 6 pm


WHERE:
Baltimore Convention Center
Downtown at the Inner Harbor
One West Pratt Street
Main Entrances: West Pratt Street Lobby
Please call 561.822.5440 or visit www.BaltimoreSummerShow.com
Click Here to View the List of Participating Baltimore Art, Antique & Jewelry Show Exhibitors
List of Participating Baltimore Fine Craft Artist (Announced in Late June)
TICKET INFORMATION
Once you purchase, you will receive an order confirmation email from Eventbrite on behalf of the Baltimore Art, Antique & Jewelry Show. Your e-ticket(s) will be attached to your order confirmation email. Make sure to print them out and bring them to the event. Or go green and download the Eventbrite app on your smart phone! IMPORTANT: If you do not see your order confirmation in your inbox, make sure to check your junk/spam folder.
If you do not see your order confirmation in your inbox, click here to access the Eventbrite help center.
If you are having any other technical ticketing-related issues with your order, click here to contact Eventbrite. For non-technical ticketing questions and general festival info, click here.
Need to view or update the information on your order? Click here for instructions.
TICKET REFUNDS WILL NOT BE ISSUED.
FAQs
What are my transport/parking options getting to the event?
Self Parking is conveniently located around the Convention Center. Click here for more information on parking in Downtown Baltimore.
I have an item I would like to have appraised by an exhibitor, may I bring it to the show?
Due to security reasons, attendees' items will not be allowed in to the Baltimore Art, Antique & Jewelry Show. It is the duty of the security officers at the entrances to check all bags coming in to the show – if you have items in your bag, you will not be allowed to bring them inside. The reasoning behind this is simple: all exhibitors are required to present customers with a "Pass Out Form" when any purchase is made. This form is required by security for anyone to bring merchandise out of show.
Does the show provide wheelchairs and electric scooters?
Wheelchairs are provided at the show and can be loaned to attendees in need of assistance with a valid form of identification from the Show Office – located at the Pratt Street entrance to the left of the Box Office.
Electric Scooters are NOT provided at the show. However, they are permitted inside the show. Anyone in need of an electric scooter will need to make arrangements personally, prior to attending the show.
Where can I contact the organizer with any questions?
Visit www.BaltimoreSummerShow.com or email info@palmbeachshow.com